The pandemic has produced a strange time for employers. Many workers across the country have left their jobs and decided not to return. That's why businesses have employee shortages, and some close for a couple of days each week as a result.
It's a strange predicament: Although there are more job openings now than there were at this same time last year, millions of Americans are unemployed. There are many different reasons, from fears about spreading Covid-19 to the inability to find childcare.
As a result, we've seen a surplus of unfilled jobs. If you're wondering where to hire the right candidates, we recommend checking out our sponsor, LinkedIn. How does it stack up against competitors Craigslist and ZipRecruiter? Check out our handy comparative guide and you'll be well on your way to finding qualified employees.
This website is a way to find local candidates without breaking the bank. It's one of the world's most popular job sites, connecting candidates with employers in around 70 different countries.
When you post a job on this job board, you know it's going to attract a ton of eyeballs. It has around 60 million users in America alone, Blue Water Credit says. Not only that, but the research site also found that Craigslist racks up approximately 50 billion page views every month.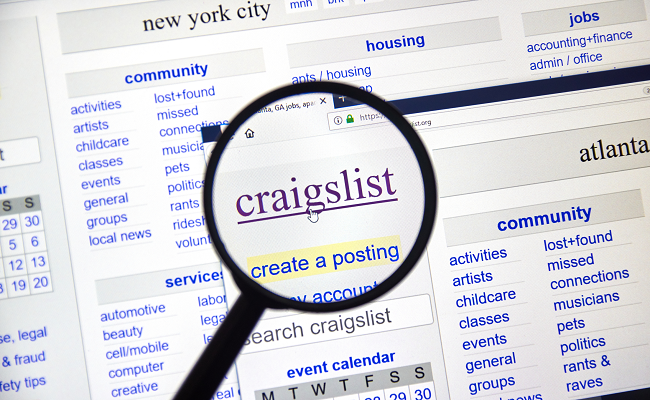 Interestingly, while it lets users in some countries post job openings for free, that option's not available in the U.S. When American employers post a job, they pay fees ranging from $10 to $75, depending on the location.
Posting is simple. First, create a free account with your email address and set your location based on where you're hiring. Create a job posting and select the job offered. Then pick a category for your job post. Then, you can start writing your post.
While it's great that you can easily publish a job posting for a small amount of money, know there's a trade-off. You're likely to attract unqualified candidates simply because of the sheer number of people who use this website. If you've ever used a free job board or posted to Craigslists, you already know wading through dozens of resumes is a time strain.
For this reason, we recommend sticking with LinkedIn, which offers some specialized features that can help you filter out folks who lack the skills you're looking for. More on that soon.
Here's another popular job board that job seekers flock to when they're looking for a change of pace. Betterteam reports over 30 million job seekers turn to ZipRecruiter every month.
Employers can use filtering features, like candidate matching and even a searchable resume database. Plans start at $299 per month, and you can create a customized plan and price for your company's needs. Pricing is based on a few different factors, like:
How many job ads you want to post
Your industry
How many resumes you want to download
Your location
ZipRecruiter starts all accounts on a free trial basis — although you're only getting four days, so make each one count.
What are the downsides? You don't have the option to buy a single job posting. Instead, you'll have to dish out a lot of cash for a subscription. Plus, the helpful candidate matching feature that puts you in contact with the most qualified job seekers is only available if you purchase the most expensive plan.
Sure, you can start posting elsewhere for hundreds of dollars a month, but what if you could post for free on a trusted job site? You can with LinkedIn. As a sponsor of Kim's national radio show, LinkedIn has a special offer for Komando listeners and readers.
Right now, post a job for free at LinkedIn.com/Kim.
What makes LinkedIn a cut above the rest? Not only is it affordable, but it also has a ton of nifty features that can take time and effort out of job posting. It's super simple to manage all your applicants in one easy-to-use dashboard. Filter, sort, and rate potential new hires and get some time back in your day. LinkedIn works on Android phones and iPhones, so you can manage applicants, view resumes, and work through the hiring process on the go.
If you have a LinkedIn page, you know there's a big emphasis on the social networking site. LinkedIn is an excellent spot to catch up with former colleagues, meet new contacts and find out more info on potential new hires.
LinkedIn's network includes professionals from 130 industries, which puts you face-to-face with high-quality job candidates whose skills and duties you can look up in under a minute. Not only is it the best resource for referrals, but it also allows job seekers to show off their skills by completing skill quizzes made by LinkedIn itself.
If you're looking for a career change or hiring, LinkedIn is the place for all your professional needs. Are you looking for your next superstar employee? LinkedIn is the place to be. Right now, post a job for free using Kim's special link. Don't wait. Great talent is waiting.