Taking a screenshot on your iPhone is as easy as pressing two buttons. But what if you wanted to save an entire webpage to view it later? Here's a trick to avoid taking dozens of screenshots.
Taking full-page screenshots on your computer is even easier. If you want to capture the entire screen, you can use quick keyboard shortcuts or built-in programs. We'll show you precisely what to do.
How to take full-page screenshots on your Mac
To take a screenshot, press and hold these three keys simultaneously: Shift + Command + 3. This captures the whole page. You might see a thumbnail in the corner of the screen. In that case, click it to edit the screenshot — or wait until the image automatically saves to your desktop.
We've got you covered if you want to use more helpful keyboard shortcuts. Tap or click here for seven keyboard shortcuts that will save time.
You can also use Apple's default tool, which is fittingly called Screenshot. To open it, go to Applications > Other or Utilities and select Screenshot. Or use Spotlight to quickly find this native app. Hit Command + Space bar and type screenshot. Select the app to open it.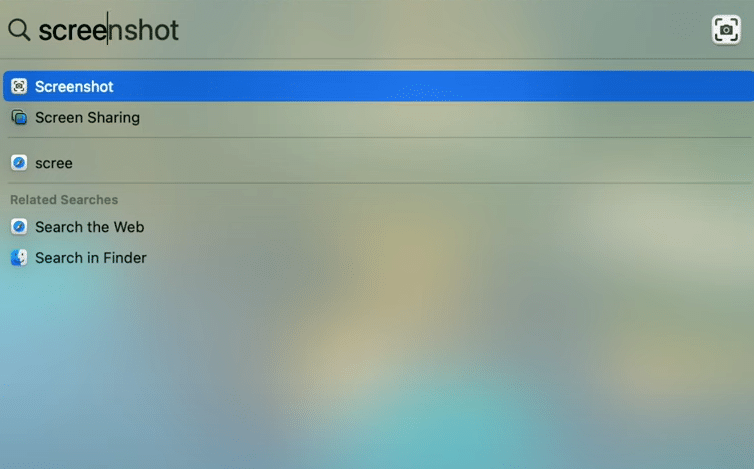 Once you open the Screenshot tool, you'll see a small toolbar with different options. Select the first option on the left: Capture Entire Screen.
This will take a snapshot of your entire screen. According to Apple, all screenshots are automatically saved to your desktop with the name "Screen Shot [date] at [time].png." Pretty easy!
Want more useful Mac tips? Use these 10 Mac tricks to boost your productivity. We'll show you how to quickly set up speech recognition, shortcuts and Safari tab groups.
How to take full-page screenshots on your Windows computer
Most keyboards include the Print Screen key. It might also look like PrtSc. If you have a laptop, you may have to press the FN button + the Print Screen button. This captures your entire screen.
How to access the screenshots you took
🖥️ Although Mac users immediately get a saved screenshot on their desktops, Windows users have to take another step.
🎨 You'll have to open Paint or any other image editing app you use and press Ctrl + V to paste the screenshot.
😱 Does nothing happen when you try to paste the screenshot? Your Clipboard may be turned off.
This app contains everything you copy.
Turn on Clipboard history by pressing the Windows key + V key.
Select Turn on to start saving images and text to your clipboard.
📂 After pasting your screenshot image to Paint, click File > Save to choose where you want the image to go.
You can also press Windows + Shift + S, which opens up your computer's built-in snipping tool. Drag the cursor over your entire screen to capture it all. To get more out of your computer, use these 16 useful Windows tricks.
Some browsers have screenshot tools that make capturing what's beyond the viewable area easy, i.e., a screenshot you can scroll through to see everything. Here's how to take a full webpage screenshot with your browser.
Upgrade your home office
We recommend our sponsor, Dell Technologies, if you're looking for a new computer setup. Sometimes it feels like the world is throwing everything it has at you. To succeed, you need someone to guide you through.
That's what Dell Technologies Advisors do. They have the tech advice to help you navigate whatever challenges you're up against — and get you safely to where you want to be.
Call a Dell Technologies Advisor today at 877-ASK-DELL or go to Dell.com for free expert support.