Developers are always working hard to improve the software on your computer. That's because hackers are constantly analyzing popular programs for bugs and hidden backdoors. When they find an opening, the news spreads like wildfire — and then it's open season on your digital life.
Because of this, keeping your programs updated is one of the most effective ways to protect yourself from hackers. But it can be hard to stay on top of all the programs. After all, who wants to check for software patches and operating system flaws manually?
It can seem like a daunting task. Luckily, you don't have to worry about working hard to protect yourself. These free tools can update your outdated software, taking all the heavy lifting off your hands. Here's how you can protect your computer, brought to you by our sponsor, Dell.
A software updater is like a digital bodyguard: it tells you about outdated software so you aren't taken by surprise
One of our favorite programs is Sumo, which stands for "Software Update Monitor." This free app lets you know when programs on your PC need extra attention.
It automatically spots required updates and patches for your software, and it knows when new drivers are ready for download. It's also versatile in that it can check apps as well as screensavers and other add-ons. It ensures that your whole system is always up-to-date.
It's handy since it distinguishes between the types of updates your app needs. For example, it'll recognize a major update compared to a minor update, which gives you the power of choice. Plus, you can run it from a portable location if you're on the go.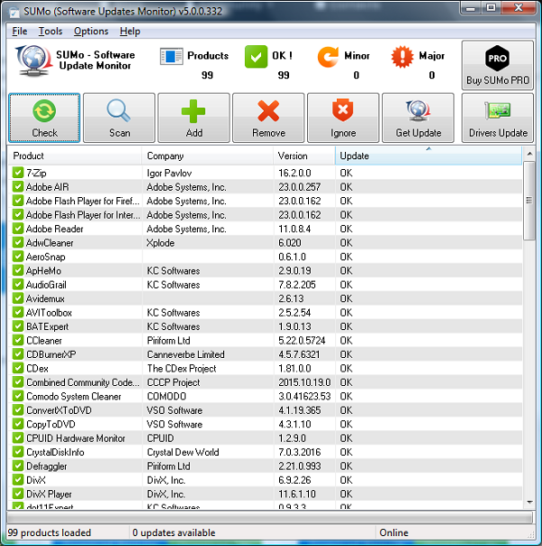 All you need to do is run the app and give it time to complete its scan. Once done, it will provide you with a list of all your missing updates, which you can browse through to decide which you want to download.
Not sure you want to get in the ring with Sumo? Here's another free software updater that can wrestle away outdated programs: IObit Software Updater.
This program wears many hats. Not only is it simple and easy to use, but it's stuffed with helpful features, like bulk downloading and updating as well as in-program updates.
Plus, its interface is crisp, revealing current and new version numbers. So you know exactly what you're working with. The only shortcoming we could find: You have to pay if you want automatic updates.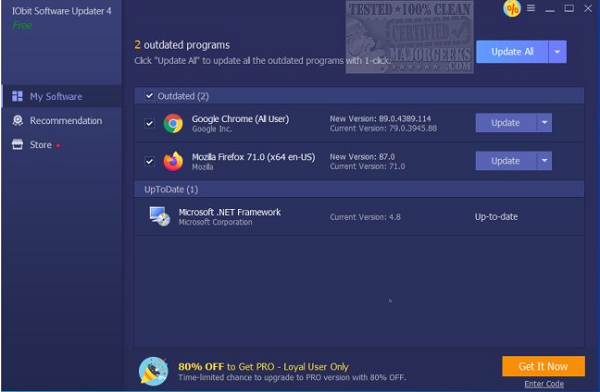 Run a small business? Dell is here to help
When you run a business, finding the right tech is vital. You don't want to waste money on tools that won't get the job done. This PC works great for what we do, but your business is different. What you need might be different, too.
Don't just guess and hope it all works out. The pros at Dell Small Business can help. Chat, call or email an advisor and get free, helpful advice to help you find the right solutions. That's right. It really is free. You don't have to buy a thing. You can just get smart, reliable help to choose the right tools for your company.
Ready to get started? Call a Dell Technologies Advisor to help you find the right tech for your business needs at 877-ASK-DELL or Dell.com.