When you're surfing the wild waves of the internet, you'll inevitably run into a few sharks. Phishy websites that want to pull you under the waters are everywhere. In a best-case scenario, you'll swim away from malicious websites — but if you're unlucky, some cybercriminals can even take over your phone or computer.
In case of emergency, you don't want to scramble around looking for last-minute solutions. That's why you should take preemptive security measures, like downloading antivirus software. It's best to find good security downloads ahead of time, so you're prepared for anything cybercriminals might throw your way.
Sadly, these precautions are necessary on today's internet. Phishing attacks won't go downstream any time soon, and bad faith actors are swimming all around us. Here are three essential cybersecurity tools to help you keep your head above water.
1. Download anti-malware software to protect your computer
The worst part about harmful files is that you may not even know they're there. Clever cybercriminals can hide them in code, which means you need high-quality security programs that scan your system and clean out dangerous files.
Luckily, you don't have to crack open your wallet for protection. When it comes to free options, Windows Defender and Malwarebytes have you covered.
Microsoft designed Windows Defender for Windows 10 computers. It works behind the scenes and comes built into your PC. With this program, you can:
Scan your computer for malware whenever you want to check your PC's health.
Quarantine malicious files and cut them out of your computer with just a few clicks.
Automatically scans new downloads.
Opens programs and provides new Windows Update definitions, which keeps you aware of new security threats.
Just make sure you're using the latest version so you can get the most up-to-date security possible. Click here to update Windows Defender.
If you use Apple products, your macOS doesn't come with a built-in antivirus program like Windows Defender. Fortunately, you can download Malwarebytes for Mac, a free program designed to be as speedy as possible. In fact, it can scan your entire computer in as little as 30 seconds.
Once that quick scan is complete, Malwarebytes identifies and removes any malicious files it found. You don't have to do any extra work since it does the heavy lifting for you.
2. Optimize your network security with Quad9
Spoofed websites are everywhere. They may have domain names that appear legitimate, which can trick unsuspecting people.
That's why a reliable DNS — domain name system — can make a world of difference. It works like a phone book for the web, translating IP addresses into easy-to-read domain names. For example, a DNS can translate Google.com into the IP address 74.125.239.2.
Here's the problem: Hackers can slip between the cracks. They'll hijack your DNS settings, redirecting you to malicious websites. Then, your whole computer is toast.
That's why we recommend you use the Quad9 Domain Name System, a solution straight from the cybersecurity advocates at IBM as well as The Global Cyber Alliance. Whenever you click on a web link, Quad9 checks the website against IBM X-Force's enormous threat intelligence database. Basically, Quad9 blocks unauthorized DNS redirects right off the bat — hijackers can't mess up your connection.
Plus, you don't need to download any additional programs. If you want to use Quad9, just edit the address into your DNS settings. Tap or click here for step-by-step instructions on downloading Quad9 for your Windows PC or Mac.
3. Is someone spying on what you type? This keylogger check can keep you safe
Ever heard of a keylogger? These are invasive programs that can monitor what you're typing in real-time. If that weren't bad enough, a keylogger could send your keystrokes to hackers.
Cybercriminals use this technique to steal passwords, email addresses and other private data in the blink of an eye. To protect your PC against this threat, look into anti-keylogging software. One great free option is Ghostpress.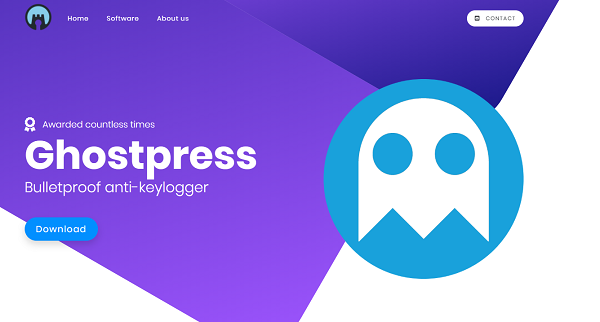 This lightweight program runs in the background while you type. If anyone tries to record your keystrokes, it blocks them. Ghostpress even stops hackers from taking screenshots of your private information.
If you're browsing on a Mac, we've got some extra solutions. Tap or click here for more ways to stop keyloggers from snatching your passwords.