If you're online, you're at risk, plain and simple. There's more out there after your info and wallet than you realize, from phishing scams to ransomware and malicious apps to malware.
That's why it's critical to protect yourself and your devices the right way. When it comes to your computer, tablet and phone, you need a robust security suite.
Sure, you can find "free" antivirus software online or in the various app stores, but can you really trust it? Remember, when something is free, you are the product. At best, these free solutions don't work very well. At worst, they are the malicious software you need to worry about.
Kim's pick for antivirus
Instead of doing a Google search and hoping for the best, go with Kim's pick for total online security, our sponsor, TotalAV.
TotalAV's industry-leading security suite is easy to use and offers the best protection in the business. It's received the renowned VB100 award for detecting more than 99% of malware samples for the last three years.
Not only do you get continuous protection from the latest threats, but its AI-driven Web Shield browser extension blocks dangerous websites automatically, and its Junk Cleaner can help you quickly clear out your old files.
To make the deal even sweeter, Kim has arranged a deal just for Komando listeners. Right now, get an annual plan of TotalAV Internet Security for only $19 at ProtectWithKim.com. That's over 85% off the regular price.
How to install antivirus software
Step one is signing up for an account. To sign up for TotalAV, go to ProtectWithKim.com. Fill out your details and payment info, and you're all set. You get a year of protection on five devices for just $19.
After that, you'll be prompted to install the TotalAV software. From here, you're just a few clicks away from protecting your Windows PC, Mac, Android or iPhone.
Throughout the process, you will need to allow full access to your system. This will enable TotalAV to scan for malware and go through junk files more thoroughly. This step is easy, too. The on-screen prompts will walk you through what permissions to allow along the way.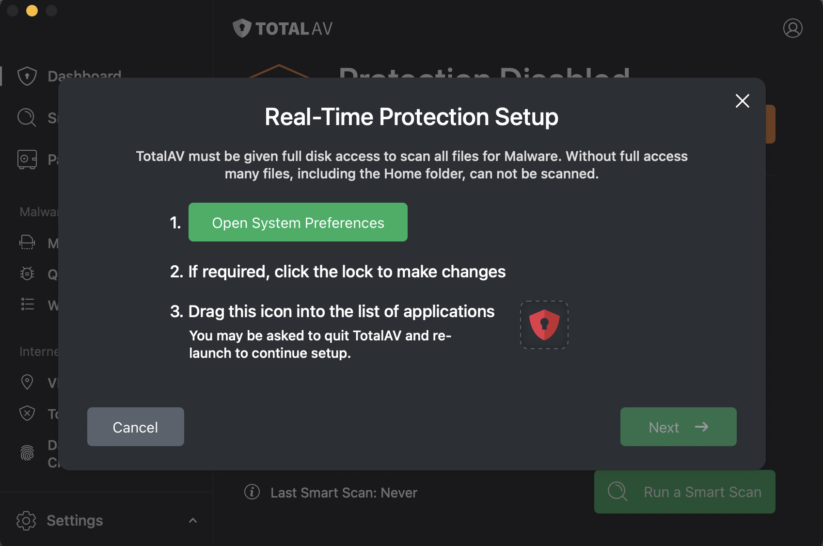 Once you have followed all the on-screen steps and allowed appropriate permissions, you can scan your system. Open TotalAV and from the Dashboard, hit Run a Smart Scan. It doesn't take long for TotalAV to scan for malware, junk files, duplicate files, startup programs, web browser data, data breaches and tracking cookies.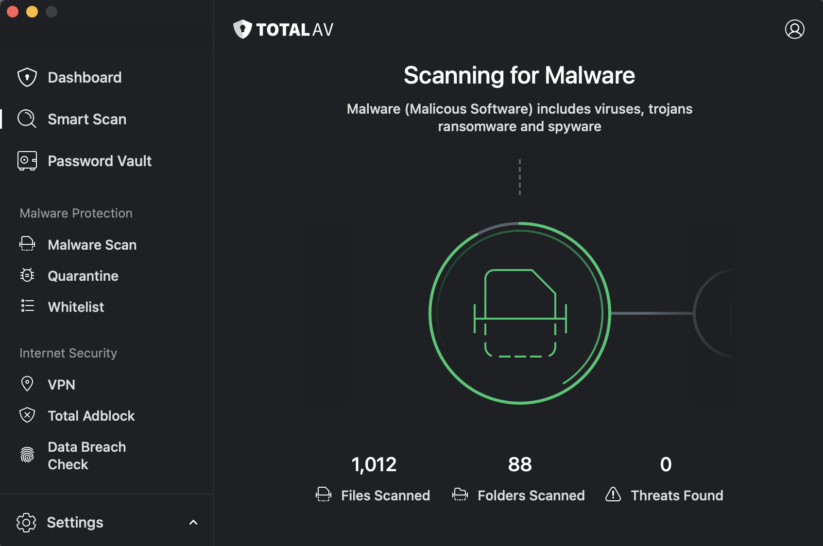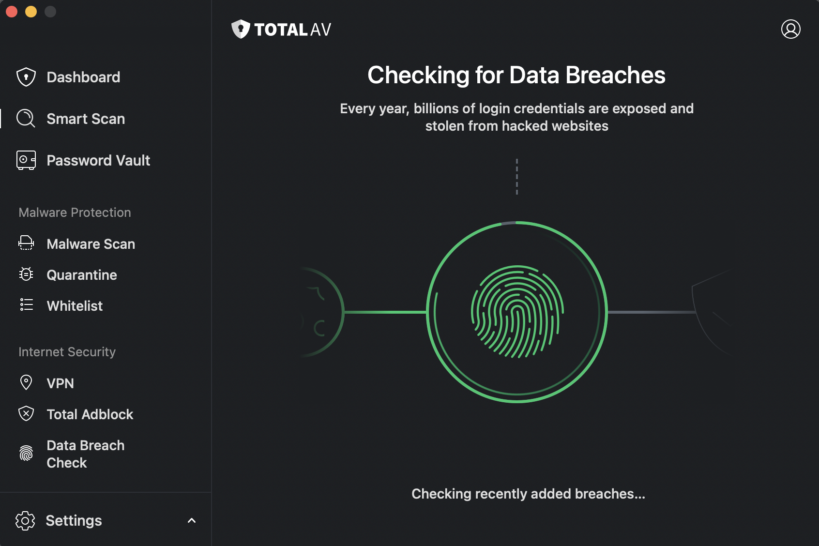 After the scan is complete, you can click to get more details on any suspected threats. Then, you're good to go. TotalAV works in the background to protect your devices, and you can run a scan whenever you choose.
We're willing to bet the process is even easier than you thought. There are a lot of threats online, but TotalAV makes it easy to stay safe. What are you waiting for? Get an annual plan of TotalAV Internet Security for only $19 at ProtectWithKim.com.