Windows 11 launched in October of 2021 as a free upgrade for eligible users, with rollouts continuing into 2022. You'll also find it pre-installed on newer machines.
More than half a year into the launch of the new OS, people are still discovering ways to get more out of Windows as Microsoft and third-party developers launch new tools and features. We previously covered utilities geared towards power users, including greater customization and organizational options. Tap or click here for more.
Here are five more utilities that help you locate files, clean up your system, add a custom clock to your desktop and more.
1. Everything
Everything is a search tool that helps you locate Windows files and folders by filename instantly. Once you've downloaded Everything, type the partial file or folder name into the search edit, and the results will appear instantly.
As you type more letters, you'll see the results narrow down. You can set custom filters, view your results as thumbnails, save your searches and more.
Everything is free to download. Click here to check it out.
RELATED: 7 new tips and tricks to make Windows 11 more useful
2. KeyFinder
If you have a licensed product on your computer and want to uninstall it and reinstall it on another machine, you will need the product key. But what if you don't have it anymore? If you need to format your drive and reinstall those programs, the same applies.
The Magical Jelly Bean Keyfinder scans your computer for product keys, which you can save in a text document. It supports more than 300 programs and can recover Windows and other Microsoft product keys.
Keyfinder is free to download. A premium version, Recover Keys ($29.95), supports more programs and offers more features. Click here to learn more.
3. ElevenClock
ElevenClock adds a customizable clock to your Windows 11 taskbars. It replaces your system clock with one of your designs. You can adjust the font size and colors, background color, text alignment, clock height and width and location.
You can show or hide the clock on full screen. You can choose whether or not to show seconds. You can show the clock when the taskbar is set to hide. There are many options to play with.
ElevenClock is free to download. Click here to learn more.
You may also like: Got a Mac? No problem. Tap or click here for 10 tricks to boost your productivity.
4. Snappy Driver Installer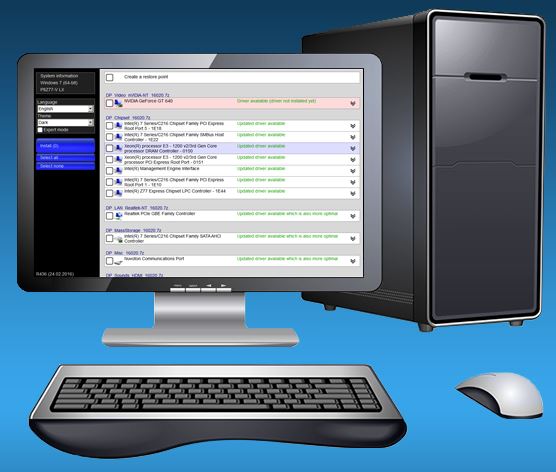 Your hardware and devices need drivers to communicate with your operating system. Everything from your keyboard to your video card requires this software component. In the old days, drivers would come on disks or CDs. Now you'll find them online through Windows Update and manufacturer/developer websites.
If you lost your driver disks or can't find a driver online, Snappy Driver Installer can help by finding and installing the drivers you need. You can download the installer to a thumb drive or external drive and use it on the go. Get Snappy Driver Installer for free here.
5. iolo System Mechanic
Over time your computer can get bogged down with junk files and bloatware that slow it down. Rather than searching your system for the offending files, you can use iolo System Mechanic to clean things up.
This utility eliminates junk and blocks bloatware, and deletes browsing history. It also defrags your drives, frees trapped memory, cleans and repairs your PC when it's idle and even boosts your CPU speed and RAM when you launch resource-heavy programs.
Note that you can find tools such as a defragger built into Windows. The advantage of using System Mechanic is that you can set it to perform a bunch of cleaning tasks automatically.
System Mechanic goes for $49.95 per year, but you may find discounts. Click here to learn more.
You may also like: 6 ways to simplify using Windows 11