The Kim Komando Show
Listen to the latest episode of The Kim Komando Show (plus three months of archives!) as a podcast. Enjoy the show on your schedule wherever and whenever you want, commercial free! Get your 30-day free trial today at GetKim.com, and don't forget — we offer discounts for seniors, military and service personnel. Thank you for your support of our show!
Kim Komando Explains
Apple Podcasts

Google Podcasts

Spotify
Want to learn more about this digital life? Kim Komando explores topics that impact us every day. From scammers to hackers and social media to product reviews, Kim finds top experts to give us their take or explain what Big Tech is doing now.

Kim Komando Daily Tech Update
Apple Podcasts

Google Podcasts

Spotify
In 60 seconds, you'll know the day's most burning tech issue or a new trick for your digital life. Short and to the point, this podcast keeps you informed without any fanfare. Give Kim Komando one minute of your day, and you'll gain a ton of tech know-how.
Tech Refresh with Kim Komando & Friends
Apple Podcasts

Google Podcasts

Spotify
Tech Refresh is your fun talk show about all things digital — the good, the bad and the uplifting. From what you should buy to the latest crazy internet trends, Allie, Ben and host Mike break it all down. Listen once and you're hooked — it's that simple.
Latest:
Does 5G cause cancer or other health problems?
The 5G revolution is here, and boy, has it caused a splash. Conspiracy theories spread through forums like tornadoes, whipping up fear about contamination and health issues. People are toppling cell phone towers, thinking they cause COVID-19. But how valid are these concerns? Kim sits down with radio wave expert Kenneth Foster, a University of Pennsylvania professor with all the facts. After this episode, you'll be ready for the newest generation of wireless technology.
One Apple announcement coming today
Today Apple unveils some exciting new products, and one new term you'll probably hear is LPTO. What does that mean? We've got the full scoop.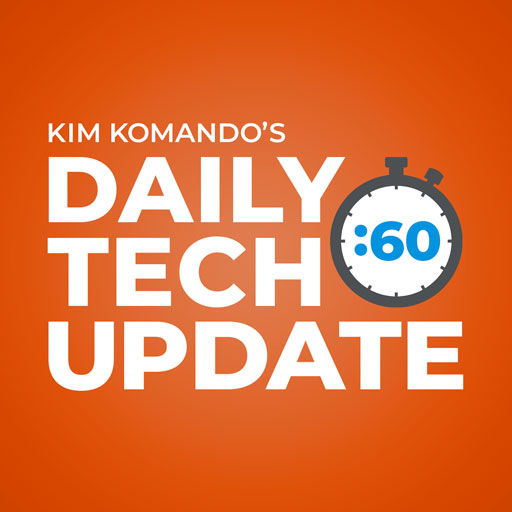 Taking down the internet, sending secret messages, tech spring cleaning
Kim has the story of a guy who tried (and failed) to take down the internet. Is that even possible? A look at Google's new ad tracking tech that might be active in your browser right now, and a secret way to send hidden messages from iPhone to iPhone. Find out how the crew cleans their tech inside and out, and see if Ben can fool Mike and Allie in Brand New or Not True.
Here's what Kim's listeners
have to say …
"I love Kim's show. She covers a vast amount of critical info that everyone should know if you use a smartphone, computer or any type of technology. I am learning so much. Thank you, Kim!"
SDHHKMMMMM
"Kim's podcasts are not only informative, but they keep me hooked and always looking forward to the next one! I highly recommend them if you want to stay up to date with the world of technology."
MISS OKTOBER
"Kim's podcast is well-researched and produced. The varied topics are enlightening — you will always gain some insight by listening. Keep up the great work!"
GOFOR TECH
What are you waiting for?
Want to make sure you never miss an episode? Subscribe today to the Kim's Free Podcasts newsletter!
You can unsubscribe at any time. No hard feelings — I promise.