Do you want to keep track of the weather with apps the pros use?
Below are the best weather apps you'll find on the market. These accurate and easy-to-use industry favorites make planning for tomorrow incredibly easy. Camping trips, vacations and even just your outfit for work the next day may all benefit from a bit of foresight.
1. StormWatch+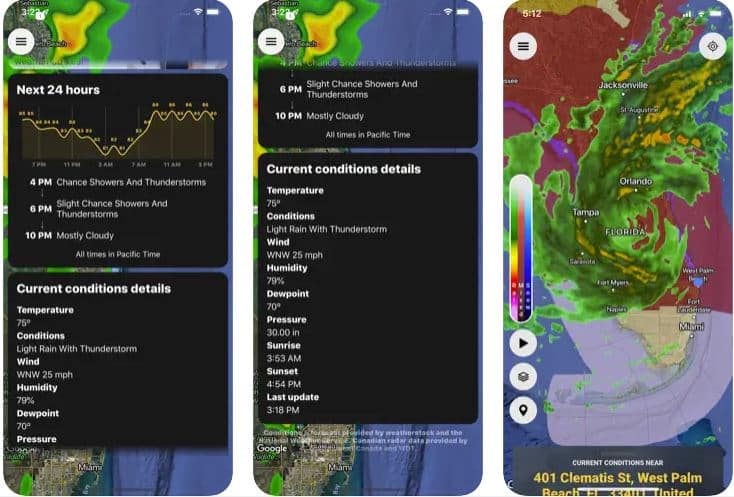 StormWatch+ recently received a considerable overhaul. It includes a local and national radar composited from a mosaic of trustworthy data sources. Establish up to five bookmarked locations for fast, reliable coverage. You can also use its built-in travel mode to keep tabs on the weather while backpacking or exploring a new city.
Detailed reports allow you to customize your radar view for clouds, rain, snow and storms. It also offers weather hazard alerts that inform you when dangerous weather is rolling through. This free app is available for iOS and Android.
2. AccuWeather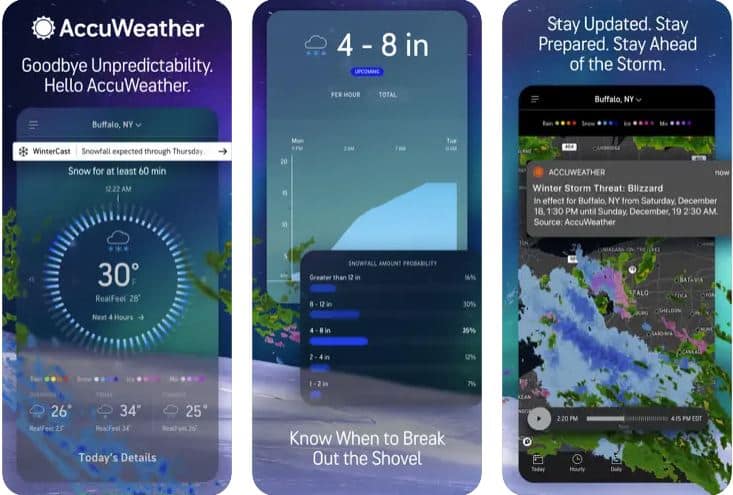 As one of the most trusted professional weather apps in the game, you'll have everything you need to know with AccuWeather. This service provides top-of-the-line weather reports and air quality outlooks for your current conditions and what's coming up.
Comprehensive graphs and data sheets include probability meters that express how likely the forecast is to see its full potential. You'll never be caught off-guard by faulty data here, and you can browse local and nationwide weather events, including extraordinary stories about astronomy. The free AccuWeather app is available for iOS and Android.
3. The Weather Channel app
Can you ever go wrong with a classic? Expect quality service from a name you can trust. Older folks or those without much time to digest their daily weather report will love how classy and straightforward this app keeps things. It's easy to read, and getting the full scoop takes moments.
The Weather Channel app eliminates ultra-detailed stuff most people won't need. It focuses on the basics: precipitation, storm alerts, allergy and air quality reports, a weekly forecast and everything you'll need to know in extreme storms and other emergencies. This free app is available for iOS and Android.
You may also like: Here's what the SECRET dot in your iPhone's weather app means