It's another Fourth of July and another excuse to revel in being an American! Today is all about red, white and blue, flags aflutter everywhere, and don't forget spirited, patriotic music and fireworks this evening!
It's also summertime, the hot time of year when we're kicking back with family and have a few extra hours to spend. Why not play a movie with your loved ones? Tap or click here for the 13 best sites to watch movies for free.
These films will fill you with the patriotic spirit of 1776 (some may even get you singing). They are some of the best flicks available on streaming services, from Apple TV to Google Play to YouTube. As America celebrates its birthday, get ready to feel a wave of patriotism with these movies!
1776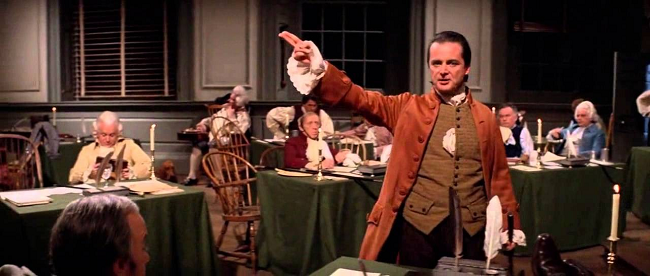 Let's start at the beginning — "1776," that is.
This 1972 musical based on the Broadway show of the same name recounts the events surrounding the signing of the Declaration of Independence. Think "Hamilton" without hip-hop music.
It's an amusing film with its serious moments, too. After all, the Declaration of Independence was a step into the unknown, and the execution of traitors was on the minds of all the Founding Fathers.
The catchy music still holds up. One of the most moving songs highlights the issue overshadowing the whole "All men are created equal" ideal: Slavery. "Molasses to Rum" indicts all parts of the fledgling country in the slave trade, an argument to which there was no immediate resolution.
Starring "Boy Meets World's" Mr. Feeny, William Daniels, as John Adams.
Rent: $2.99 at Google Play, PlayStation, Vudu and YouTube; $3.99 on Apple TV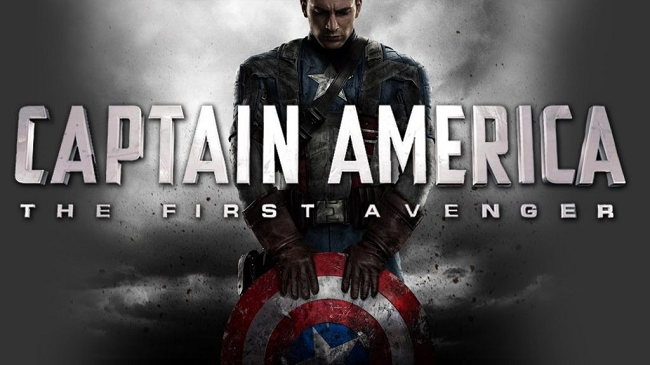 Captain America: The First Avenger
Not the first Marvel movie in the current Cinematic Universe, but the one that started gathering forces. A real shot in the arm for the little guy — literally — as scrawny Steve Rogers becomes super-soldier Captain America just in time to battle a nefarious Nazi, Red Skull.
Set during World War II, this action flick really pumps the patriotism — sometimes for laughs — as Steve grows into his body and his role as Captain America. As he saves the world, he also gets frozen, to be brought back to life 70 years later to lead the Avengers, Earth's Mightiest Heroes. But that's another movie and another time.
For now, enjoy this period piece and root for the little guy, who becomes the big, muscular "Star-Spangled Man With A Plan." Featuring Chris Evans as Captain America.
Rent: $2.99 at Amazon, Apple TV, Fandango Now, Google Play, Microsoft, PlayStation, Vudu and YouTube
Independence Day
OK, so it's not about "Independence Day," but it is about the world — led by Americans — rallying to defeat aliens, with lots of flag-waving glory on the Fourth of July.
The most patriotic moment is still Bill Pullman's stirring speech as President Thomas J. Whitmore: "We will not go quietly into the night! We will not vanish without a fight! We're going to live on! We're going to survive! Today, we celebrate our Independence Day!"
It's all good fun, over the top, very 1990s and still worth watching to this day. Starring Will Smith and Jeff Goldblum.
Stream: Starz, Starz Amazon
Rent: $2.99 at Amazon, Fandango Now, Google Play, Microsoft, PlayStation, Vudu, YouTube; $3.99 at Apple TV
The Patriot
Don't watch this one if you're prepping for a history quiz — it's not the most accurate movie out there. But if you want to be swept away by a well-made, engrossing story of the American Revolution featuring excellent performances, "The Patriot" is good fun.
Mel Gibson plays Benjamin Martin, a peaceful farmer pushed too far by murderous British soldiers. Martin, a veteran of the French-Indian war haunted by his past, wants to stay out of the American Revolution and live a quiet life on his farm. Instead, he and his ragtag militia are drawn into playing a pivotal role in turning the tide against the Redcoats.
Starring Mel Gibson and Heath Ledger.
Stream: Starz, Starz Amazon
Rent: $2.99 at Amazon, Google Play, Microsoft, PlayStation, Vudu, YouTube
Yankee Doodle Dandy
The most flag-waving movie on this list, "Yankee Doodle Dandy," stars James Cagney as George M. Cohan, who was born on the Fourth of July (allegedly) and built his fame and fortune as a vaudeville composer and performer.
This musical features some of Cohan's most classic American tunes, such as "Yankee Doodle Dandy," "Over There" and "Grand Old Flag."
If all you've ever seen Cagney play is gangsters or heavies, you'll delight to know that he could actually dance and sing, and he earned an Academy Award for his effort here.
"Yankee Doodle Dandy" has been selected as one of the top American films of all time by the prestigious American Film Institute.
Starring James Cagney and Walter Huston.
Rent: $2.99 at Apple TV, Fandango Now, Google Play, Microsoft, PlayStation, Vudu, YouTube
Hidden Figures
Oftentimes, when we look back on our nation's past, we only hear about the big names. Think of presidents, inventors, famous movie stars and more. This movie celebrates the "Hidden Figures," people who made huge contributions to our nation's betterment but who aren't given shout-outs in the history books.
Just think about the Space Race. We often think of this in big terms: Russia vs. The U.S. But we rarely shine a light on the brilliant minds behind the scenes. Enter "Hidden Figures," a 2016 flick about three female mathematicians who worked at NASA during this exciting time.
Critics loved the performances of its leading trio, and it was a commercial success, making $236 million worldwide after a $25 million production budget. The National Board of Review said it was one of the top 10 films of 2016, and it's received many awards and nominations, including one for best picture at the Academy Awards.
Although it's not 100% accurate to history, it's still a colorful, fun and earnest story about three female scientists who gracefully rose against the obstacles in their way. Inspiring and informative, it's a modern hit.
Stream: Disney+
Rent: You can also rent it for $2.99 at Redbook or for $3.99 on Apple TV, Amazon, Google Play, YouTube, Vudu and DirectTV.
The American President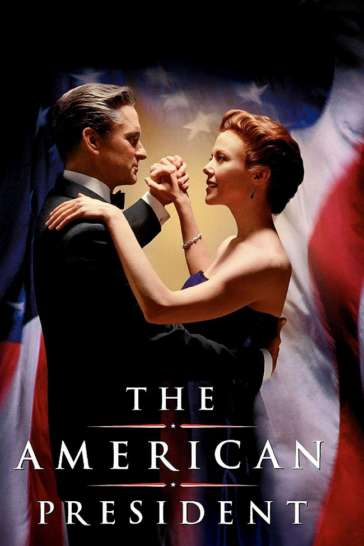 Ranked no. 75 on the American Film Institute's list of America's greatest love stories, "American President" is a classic. With whip-smart dialogue and beautiful music, it quickly became an American favorite.
It tells the story of an American president who falls in love with an environmental lobbyist. In the background, he navigates the tricky world of politics. Starring Michael Douglas, Annette Bening, Martin Sheen and David Paymer, it's an inspiring story that's both complex and optimistic.
In other words, it's perfect for the Fourth of July!
Stream: HBO Max and Tubi
Rent: $3.99 on Apple TV, Amazon, Redbox and DirectTV