Streaming platforms like Netflix have changed the media landscape forever. Now, instead of spending hundreds on expensive DVD or Blu-Ray box sets, you can binge-watch shows from the comfort of your living room for a cheap monthly fee.
But Netflix isn't perfect. Between privacy issues and activity tracking, the platform has earned plenty of criticism for the way it handles its millions of users and their data. Tap or click here to learn more about Netflix activity tracking on Android.
But one of the most annoying aspects of Netflix, by far, has been the platform's autoplay previews. Just hover over any title for more than a second and your speakers will come roaring to life — much louder than you want or need. But now, Netflix is finally giving users a chance to disable this feature.
Thank you, Netflix
We give our sincere thanks to Netflix, a company kind enough to finally grace us, mere peasants, with the opportunity to disable one of the most annoying features in the streaming ecosystem. After years of complaints and user feedback, Netflix finally announced on Twitter that mandatory autoplay would finally come to an end.
Some people find this feature helpful. Others not so much.

We've heard the feedback loud and clear — members can now control whether or not they see autoplay previews on Netflix. Here's how: https://t.co/6V2TjEW6HD https://t.co/zbz4E8fVab

— Netflix US (@netflix) February 6, 2020
This is big news for users who can't stand the feature, as well as anyone who watches Netflix with headphones and wants to keep their hearing intact.
This much-loathed feature has been a staple of the platform since the middle of the last decade. In fact, it was one of the main reasons millions of smart TVs and devices could no longer support Netflix, as of this year. Tap or click to see if any of your devices are on the list.
For Netflix subscribers who are ready to shut out the noise, you can start disabling autoplay previews now in the app's settings.
How do I disable autoplay previews on Netflix?
To disable annoying autoplay previews on Netflix, you'll need access to a laptop or desktop computer. Log into your account on Netflix.com, then navigate to the upper right-hand corner of the screen where your profile image is. Hover over this icon and click on Account on the menu that appears.
Next, from the Account settings menu, click Playback Settings.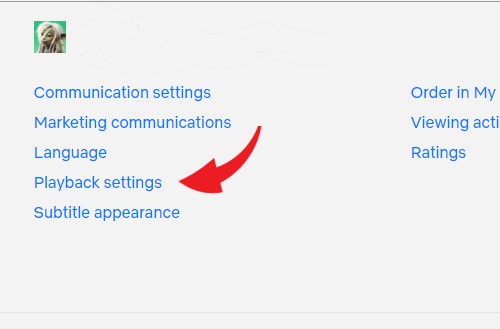 Finally, when you reach the next page, uncheck both of the boxes at the top of the menu and click Save to disable autoplay previews. This will also keep Autoplay from playing the next episode in a series you don't plan to binge. If you just want to turn off the previews, only click the second box.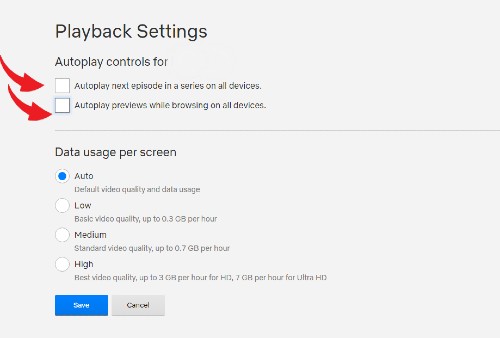 This change may take several hours to fully activate on all your devices, but once it does, you can go back to enjoying Netflix distraction-free. Well, that is, if you don't consider Netflix itself a distraction. Tap or click here to see how it stacks up against competing streaming platforms.