Picture this: You've just finished an incredible show. You want to chase that high and find a similar program. So you scroll… and scroll…but you still can't find what you're looking for.
This is a common problem that's especially true now that we're all stuck at home. You've got more time than ever to watch everything piled up in your must-see queue.
But what happens when your queue is empty? What should you do when you're craving something new to watch? No worries: We put together a list of three must-watch shows to check out this holiday season.
1. 'The Crown'
Kim absolutely loves this show. This award-winning drama follows the life of Queen Elizabeth II. It starts in the 1940s when she was a new regent taking the throne after her father's death. The current season takes place in the 80s when Prince Charles wed Princess Diana. Margaret Thatcher is another power player in the new season.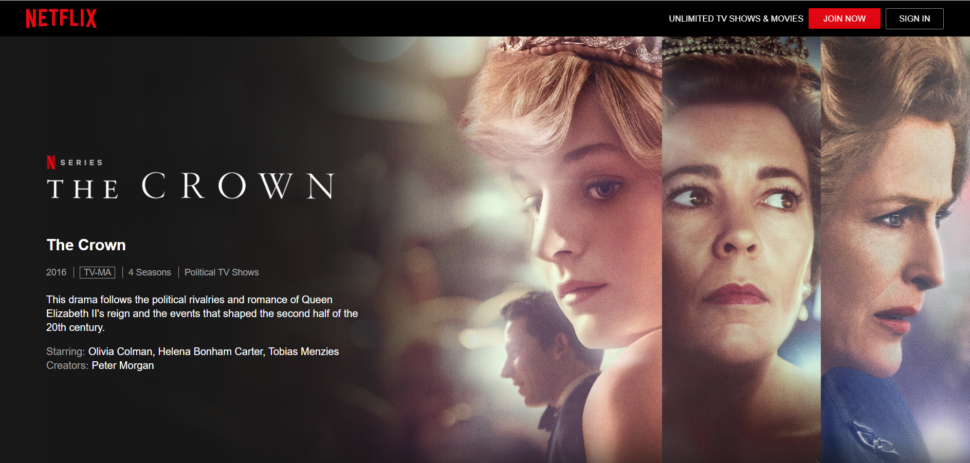 "The Crown" is a high-stakes political drama that delves into romances and rivalries that shaped the later years of the 20th century. Although the show's writers researched to make the story as accurate as possible, it's important to remember it's not a documentary. Showrunner Peter Morgan takes some creative license and even makes up scenes for dramatic effect — though historical events inspire them.
Kim loves this show, and the critics do, too: It won Best Drama at the Golden Globes. There's some great acting, too: Stars Claire Foy and John Lithgow brought home Emmy Awards for their work.
If you enjoy "The Crown," we also recommend this great new Netflix show:
2. 'The Queen's Gambit'
Although this titular queen isn't an actual royal, she's a fascinating figure.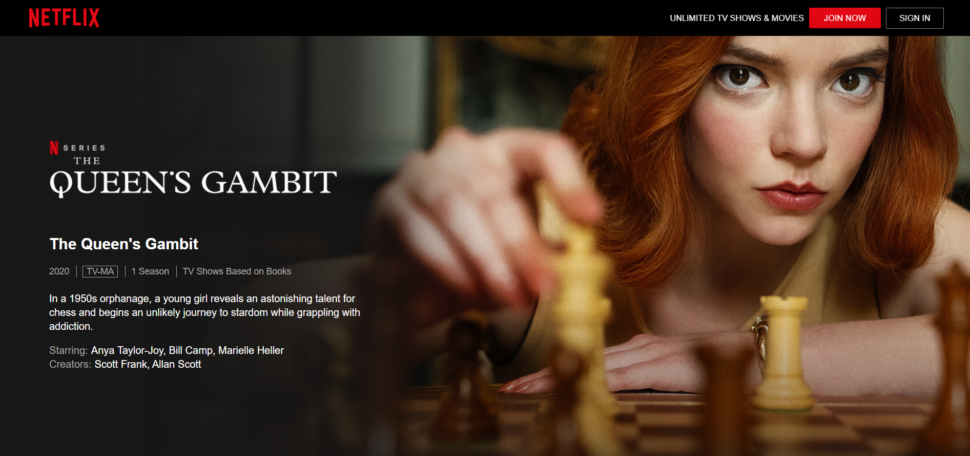 This show came out in late October, but it's already causing a splash. With 100% on Rotten Tomatoes and 8.8/10 on IMDb, "Queen's Gambit" is well-regarded.
It's a drama about an orphaned chess prodigy trying to become the world's greatest chess player. There is just one season of this excellent program set in the Cold War era, so you can knock out quickly. If you're craving something longer and more light-hearted, check out this show:
3. 'Schitt's Creek'
Unlike the other two shows, "Schitt's Creek" is set in modern times. It's also more light-hearted in tone since it stars a funny family of has-been elites trying to return from rags to riches.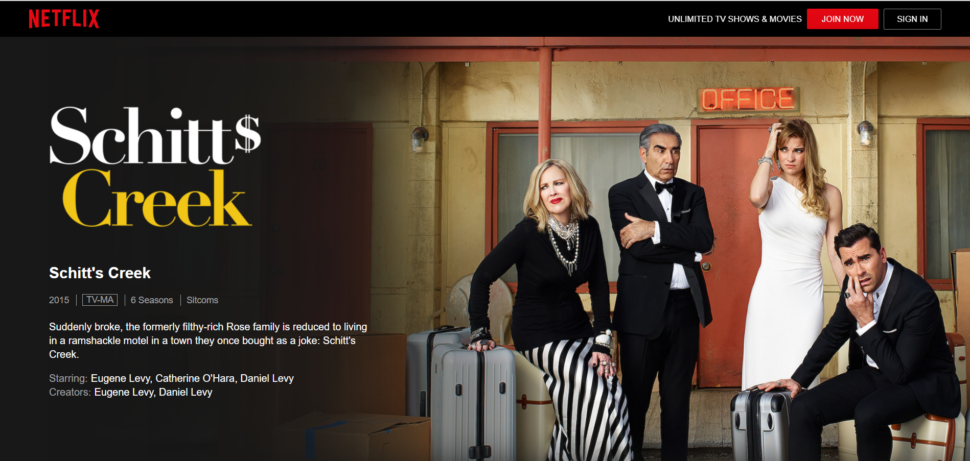 It's a hilarious romp full of wild characters. Not only that, but it's technically excellent. Just Google "Schitt's Creek award" and you'll see a huge list of awards pop up. In 2020, it brought home multiple Emmys.
The sweet sitcom is an absolute favorite of Kim. If you're craving something sweet, funny and wholesome, she says, you've got to check it out.
RELATED: Tap here to see our guide to streaming services.
But what if none of these shows caught your eye? What if you're more of a "Walking Dead," "Game of Thrones" or "Breaking Bad" fan?
If you liked this, here's what to watch next
Kim sat down with a creative strategist who spends his days recommending shows to people. They aren't just light, off-the-cuff suggestions, either. He tries to hone in on what you liked about each show.
For example, whether you liked "Games of Thrones" for the politics, drama or ice zombies, he's got a specific show you've got to watch next.
We threw five of the most popular shows at him, and he gave us back a list of must-watch shows for you.
So check out our "Tech You Should Know" episode. It's the best way to find out exactly what to watch this holiday season!
Kim's interview unveils the way show suggestion algorithms work. Streaming platforms want to pinpoint exactly what you like about each of your favorite shows. Sometimes the recommendations work wonders, and other times, you may think, "Why would I ever watch that?"
Whether you're a "Walking Dead" fan or a "Seinfeld" junkie, you'll find a great new show to watch. Give the podcast a listen and let us know what you think over at the Komando community. If you're craving even more content, tap here to watch 40,000 TV shows and movies — all for free!