Thanks to streaming, we've reached a point where we have too much of a good thing. You can watch just about any TV show or movie you can think of, from the latest Hollywood blockbusters to nostalgic cartoons of your youth.
Netflix recommends content based on your watch history. That's not always a good thing, as powering your way through a series you don't like will still influence what Netflix shows you. Tap or click here for a few simple steps to get a fresh start with Netflix.
Finding the service that has the show you're dying to watch can be a hassle. And once you've binged the entire series, how do you know when new episodes will drop? We've gathered a few sites that take the guesswork out of finding what to watch and when to watch it.
Reelgood
If you're looking to find a specific show or movie and where to watch it, Reelgood has you covered. You can browse, search, and watch shows and movies from more than 150 services, including heavy hitters like Netflix, Hulu, HBO, Disney+ and Prime Video.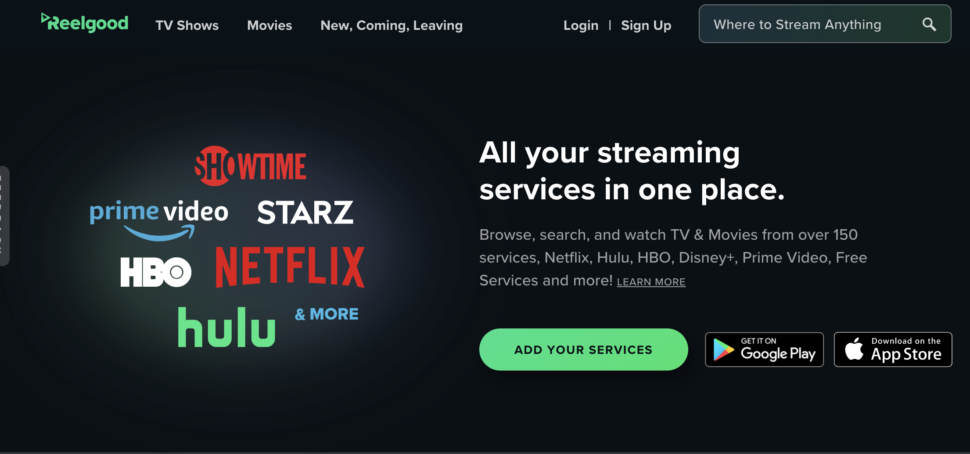 Reelgood also has apps for Android and iOS, so you can watch no matter where you are. There's even a TV app, so you don't have to leave the couch. Potatoes rejoice!
RELATED: 13 sites to watch movies for free
The platform is straightforward to use. Simply search for a show or movie and get your results. You'll see where you can watch, rent or buy the title you're looking for.
Reelgood lets you add TV shows and movies to your list, too. Once you add it to your list and connect your streaming subscriptions, Reelgood will keep track of what you've already watched and episodes you still need to catch up on. You'll also be notified when new episodes are coming.
The best part? The ad-supported site and apps are 100% free to use.
JustWatch
JustWatch is similar to Reelgood, with one exception: It recommends new shows and movies based on your previous search history. You can create a watchlist of future movies or TV shows you want to watch.
JustWatch includes some useful features you'll find in premium services, but in this case, you're not paying for it.
JustWatch is available for Android or iOS. You can also download the app for your smart TV.
If you already have Apple streaming hardware
Have an Apple TV 4K? You can sync your current subscriptions with Apple TV and stream directly from the app or your Apple TV device. The app is easy to use and offers suggestions based on your viewing history on every platform.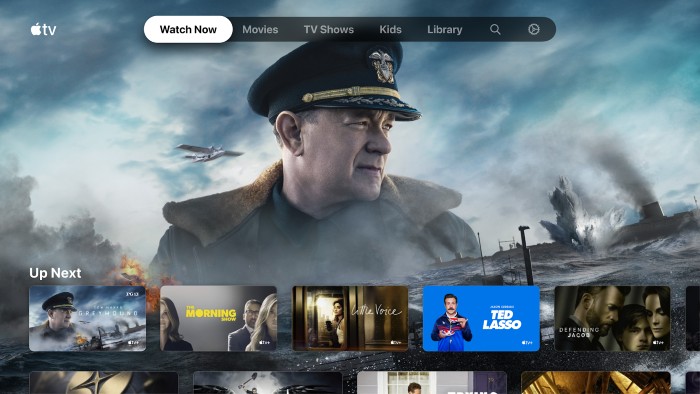 Search for your favorite shows and movies from over 100 streaming apps, including Disney+, HBO Max, Hulu, Prime Video and Peacock.
RELATED: This impressive $50 universal remote can control 15 devices
If you want the Apple TV 4K box, you can get it from Amazon. Download the Apple TV app for iOS here. Or get it for Android here.
NOTE: Don't get Apple TV confused with Apple TV+. Apple TV+ is Apple's streaming service that costs $4.99 a month.
Have a Roku? Try this
Roku was one of the first players on the streaming market and gave birth to a generation of cord-cutters. It has always had a search feature, but it's improved over the years.
Once you have all your apps and subscriptions connected to your Roku device, you can head to the search box to find shows. You'll see everything available to stream for free and options that aren't available to you. From there, you can choose to upgrade or purchase.
Of course, you need to own a Roku device or a streaming stick to use the platform. Those range from about $25 for a streaming stick to around $80 for the Roku Ultra box (or even cheaper on sale). You can also download the Roku app, which functions like a remote, and allows you to cast to your TV and stream on the go.
You may also like: 10 Roku app tricks to get the most out of your streaming services
By clicking our links, you're supporting our research. As an Amazon Associate, we earn a small commission from qualifying purchases. Recommendations are not part of any business incentives.