Watch anywhere on any device, that's the promise of streaming services these days. But what can you stream when your Wi-Fi goes down or your data runs out? The answer might surprise you, as many streaming services offer users the option to download content for later viewing.
Though, if you're finding yourself bored by the catalogs of the streaming services you're subscribed to, there are many free alternatives to the paid streaming sites. Tap or click here to learn about free alternatives to Netflix to stream TV and movies.
Many major streaming services from Netflix to YouTube Premium offer ways to download content offline, but what you can download varies from site to site. Keep reading to find out exactly how offline content works for your favorite streaming service on your device of choice!
First, check your available storage space
Before you jump straight into saving content for offline viewing, you need to make sure you have enough free space on your device. Depending on what you're saving and from which service, file sizes and how much space you'll need can vary. A good rule of thumb is a full-length movie will take up about 500MB of space.
Checking your storage space regardless of which device you're using is simple:
iOS devices: Open the Settings app > tap General > then tap iPhone (or iPad) Storage.
Android devices: Open Settings app > tap Storage.
macOS X: Click Apple > About this Mac > then click Storage tab.
Windows: Open the start menu > click the Gear icon > System > then click Storage.
Here's how to download content from each service
Netflix
Not all titles are available for download on Netflix, but most of its original content is. You can also download content from providers Netflix has an agreement with to allow for downloading.
The following devices support Netflix downloads:
A Netflix streaming account, and
An iOS device (iPhone, iPad or iPod Touch) running iOS 9.0 or later, or
An Android device running 4.4.2 or later, or
An Amazon Fire device running Fire OS 4.0 or later, or
Windows 10 Version 1607 (Anniversary Update) or later, and
The latest version of the Netflix Apple iOS, Netflix Android, Amazon Fire, or Netflix Windows 10 app
Once you've downloaded the app on a supported device, simply open the application and navigate to Downloads to discover what titles you can download. Or simply search for your favorite title and check to see if there is a downward-facing arrow next to the title.
If there is, tapping or clicking this arrow will begin your download. From within the Downloads section of the app, you can also delete downloaded content, as well as see where you last left off watching on your downloaded content.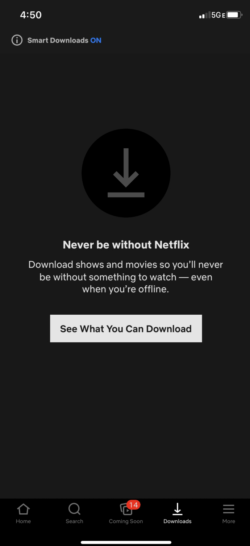 Disney+
The new kid on the block when it comes to streaming, Disney+, makes downloading offline content easy. Whatever content you'd like to download off the service including Marvel, Pixar and Star Wars properties, you can download by simply opening the Disney+ app and clicking the download arrow next to the film, season, or episode you'd like.
There are thankfully no limits on what you can download, but they are only supported on mobile devices running iOS and Android for the time being. You can download content on up to 10 mobile devices per account. Though, you have to connect to the internet at least once a month on whichever device you've downloaded Disney+ content on.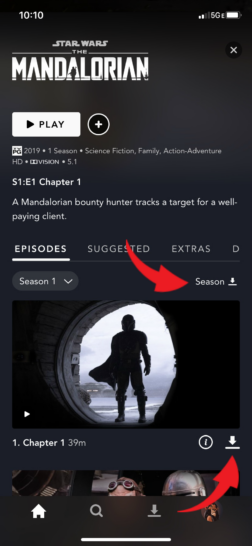 Hulu
Hulu also supports offline downloads. Even better, downloads aren't limited to just Android and iOS devices. Hulu also supports downloading on Amazon Fire devices as well. Regardless of which plan you have, users are able to download select shows and movies.
Downloading on Hulu is easy. Just open the app and navigate to the Downloads tab. Here, you can view your downloads and see what else is available. You can also search for titles and click on the download arrow next to the content you'd like to save.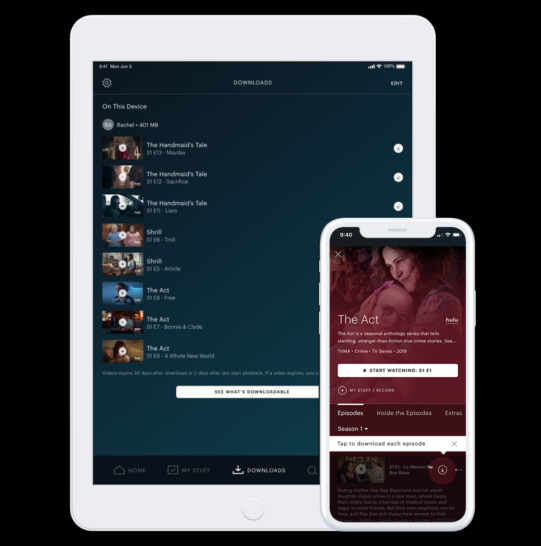 Prime Video
Adding onto the ever-growing list of Prime benefits is the ability to download Prime Video content for later offline play. On Fire, Android and iOS devices from within the Prime Video app users can download a selection of Prime content.
Once you've downloaded and opened the Prime Video app, select a piece of content you'd like to save. If content is downloadable it will have a download button. After you tap download, choose which video quality you'd like and the download will begin. Your downloads can be accessed from the My Stuff tab in the app.
You may also like: What you should know before renewing Amazon Prime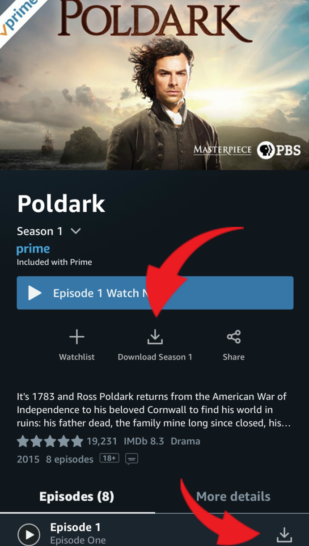 Apple TV+
Subscribers of Apple TV+ also have the option to download content for offline viewing, but like most other streaming services Apple does not guarantee that every title on their service will be available. Apple TV+ supports offline downloads on iPad, iPod Touch, iPhone, and Mac devices that have the Apple TV app installed.
To download offline on Apple TV+, simply open the app and search for the content you'd like to download. If your selection is downloadable, you will see a download arrow next to the item. Downloaded titles can be accessed from within the Library tab of the Apple TV app.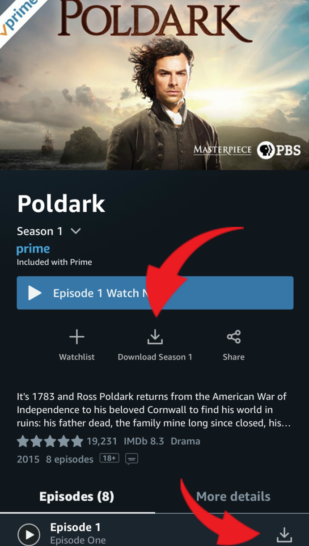 CBS All Access
Premium subscribers of the CBS streaming service All Access can download and store up to 25 movies and episodes offline on up to five different devices. Over 10,000 titles are available for download, but not every piece of content will be.
Downloading offline on CBS All Access is limited to a mobile device running iOS and Android and is done through the CBS All Access app. Downloaded content is accessible for 30 days after the download date or for 48 hours from the start of the first playback.
Once you have downloaded and opened the CBS All Access app, simply search for a title and tap the download arrow next to the film or episode you'd like to download. You can access your downloaded content by selecting the More tab on the app and then selecting Downloads.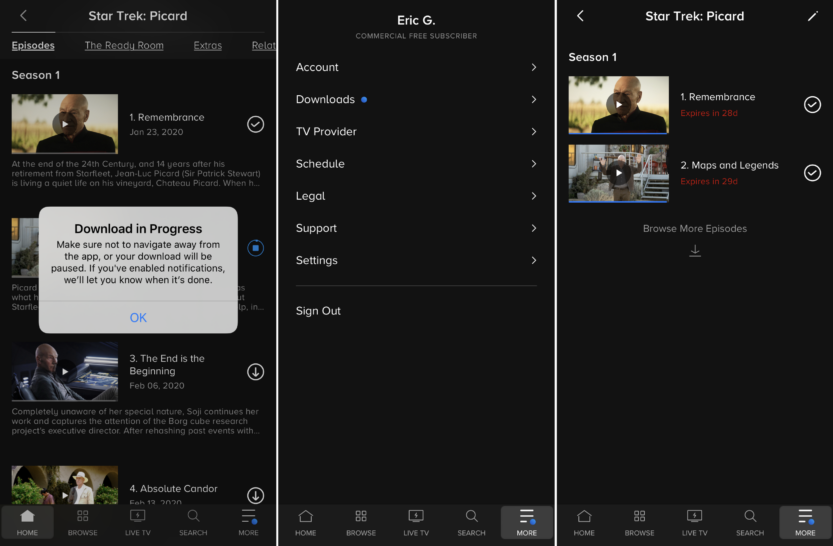 YouTube Premium
YouTube Premium allows users to download any YouTube video they would like for offline viewing. However, downloading videos through YouTube Premium is only supported on the YouTube mobile app, which is available on both iOS and Android devices.
To download YouTube content for offline viewing, simply open the app, locate the video you'd like to watch and tap the Download button below the video player. Then, select your desired quality and the download will begin. Downloaded videos can be accessed from the Library tab of the YouTube app.
That's it, now you know how to save content for later viewing. It'll make things much easier when life gets back to normal and we can travel again.