Some things may have changed since your last excursion if you haven't traveled in forever. You might even run into sticker shock regarding airfare and hotel accommodations. Tap or click here for the best budgeting apps to help get your finances in order.
One way to have the best experience is to incorporate travel apps when planning your next adventure. They can help you find the perfect destination and even give you money-saving tips.
But which travel apps are the best? Don't worry. We've done the work for you. Here are the 10 best travel apps to plan fun adventures.
1. Kayak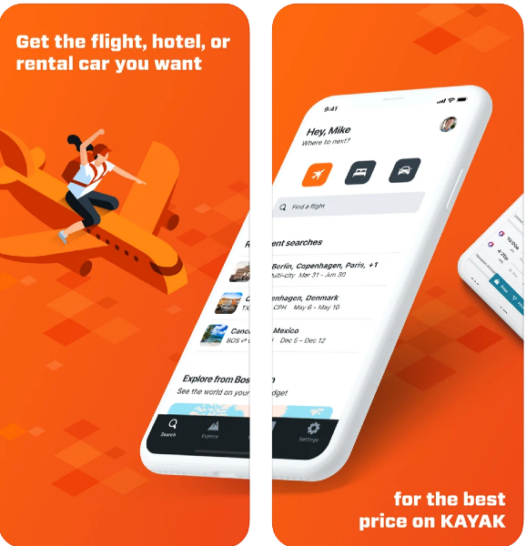 Kayak is for you if you are sick of searching for your destination in multiple apps or on websites. Search flights, hotels, and rentals across all the major booking sites to ensure you get the best price every time.
Best for: Comparing travel prices across multiple travel websites.
Cost: Free.
2. Hopper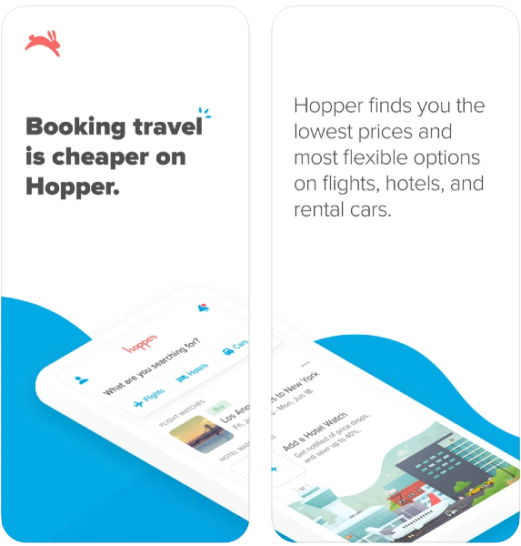 Hopper allows you to come up with a trip idea, place it in the app, and find out the best time to book it. The app can predict flight prices up to a year in advance, so you'll know if you should travel now or wait a little longer to stretch your budget.
Best for: Those who want to preplan travel for the lowest costs.
Cost: Free
3. PackPoint
If you like to be prepared when you travel, PackPoint is the app for you. Based on weather patterns and the climate of your destination, the app will suggest what you should pack and generate a list. You can then pack, knowing you won't leave anything behind.
Best for: Those who like to be prepared.
Cost: Free
4. TripIt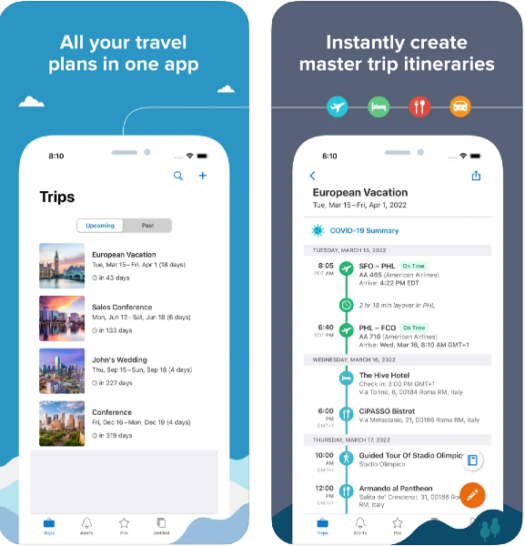 Digging through your emails for your latest itinerary or checking multiple apps can be a hassle if you often travel. With TripIt, you can email them your itinerary, and they will add it to your app, so all your travel plans are in one place. The best part? It's available offline.
Best for: Those who travel often.
Cost: Free
5. MyTSA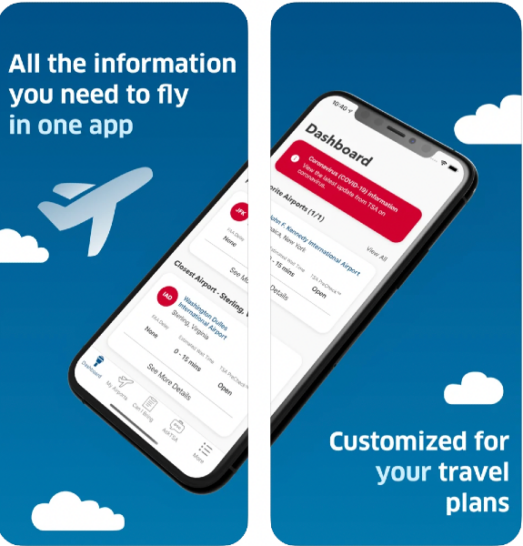 MyTSA has various features that can be handy if you don't travel often. Check what items are and aren't allowed in your carry-on luggage, and even check average wait times for the airport you are flying out of to prepare ahead of time.
Best for: Inexperienced travelers, those who don't like to wait.
Cost: Free
6. Citymapper
If you don't own a car or want to help the environment, public transportation or using a bicycle can be the answer. But how do you get around the city using the train, bus, or find the nearest bike route? Citymapper is your answer for all major cities in the U.S. and Europe.
Citymapper will give you step-by-step directions depending on your mode of transportation, whether a train, cycle or even scooter, to get wherever you are going without getting lost.
Best for: Those who don't own an automobile.
Cost: Free
7. GasBuddy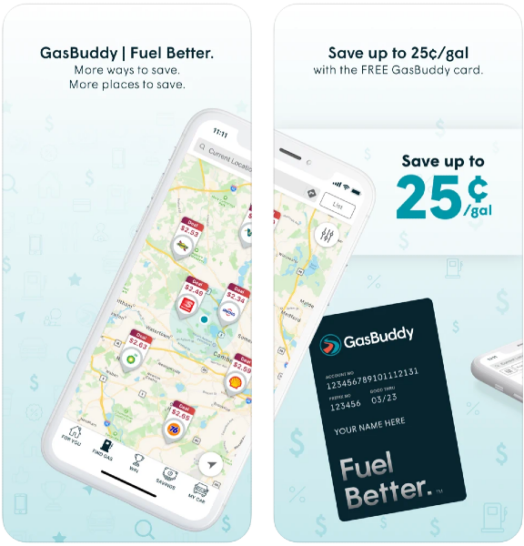 With gas costs rising, finding the lowest petrol prices is essential. With GasBuddy, you can easily compare all the gas stations in your area and choose the cheapest one. The app also has a rewards program to save even more per gallon.
Best for: Everyone who owns an automobile.
Cost: Free.
8. Google Maps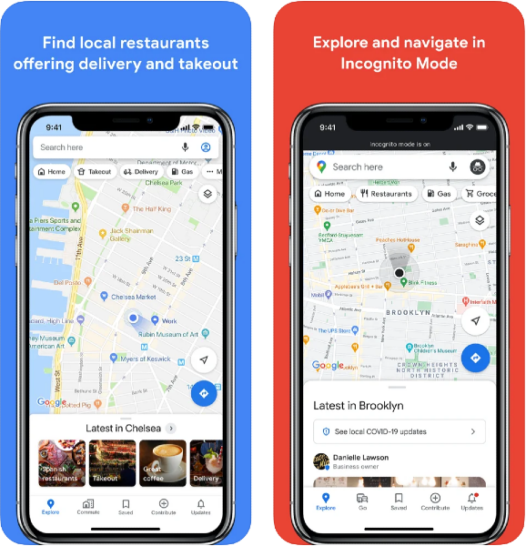 Google Maps is a shining example of Google's helpful services. Navigate anywhere in the world, find gas prices, supermarkets, and any other services you may need along the way. Downside? It's Google, so they track absolutely everything.
Best for: Those who need a GPS service and don't mind being tracked.
Cost: Free
9. HipCamp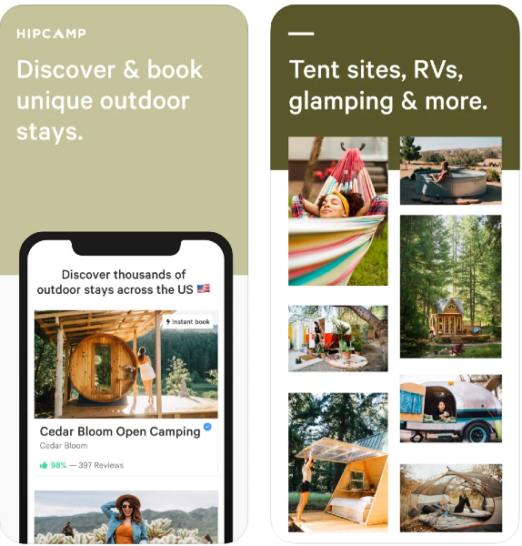 HipCamp will be a game-changer for you if you prefer camping over hotels. Find yurts, campsites, and the best place to camp in the U.S., Canada, and Australia. You can even explore nature activities near camping sites like hiking, biking, and even goat yoga (whatever that is).
Best for: Those who love the outdoors.
Cost: Free
10. Microsoft Translator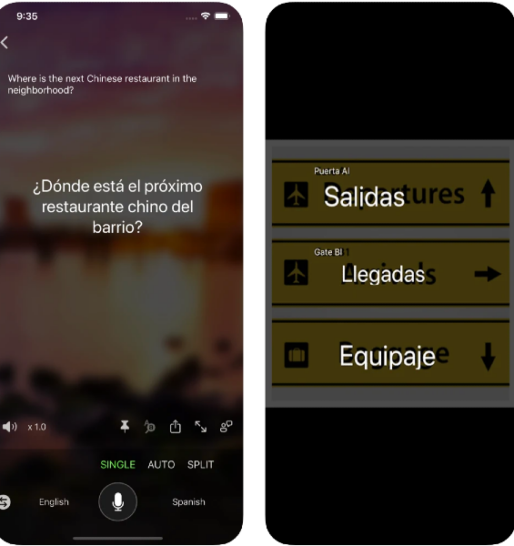 If you travel internationally, having a translator app on hand is crucial. Except for some European countries, there is no guarantee that those around you will speak English, and a translator app could make your day easy.
Microsoft Translator offers more than 70 languages and even has an offline option, so you won't be stranded if you don't have cell service.
Best for World travelers.
Cost: Free
Bonus: Use a VPN while traveling
If you travel outside the country, you'll be surprised that none of your standard apps work quite the same. Netflix and all your movie channels, and even your bank website will register that you are not in the U.S. and have a minor heart attack.
The easiest way to avoid this is with a VPN. It also protects you when you surf the internet, so you don't have to worry about being tracked. The same goes for using public Wi-Fi. You can avoid the usual issues of hanging out on a public network by using a VPN.
We recommend our sponsor ExpressVPN, and if you sign up for a year, you'll get three months free.
Best for: Those who use public Wi-Fi or travel internationally.
Cost: $12.95/month
You may also like: Traveling soon? 5 smart tech steps to take before you hit the road