Psst...it's almost May and you know what that means. Mother's Day is right around the corner. Yes, the day to appreciate the most important women in our lives is upon us!
Are you thinking about chocolates, flowers, or both? Maybe you want to go the extra mile and get her something that she can keep and cherish forever. Decisions, decisions.
Whether you need a gift for mom, grandma or even your wife, our sponsor, 1-800-Flowers, has you covered! Here are a few gift ideas that will make this Mother's Day special and everlasting.
For the traditional mom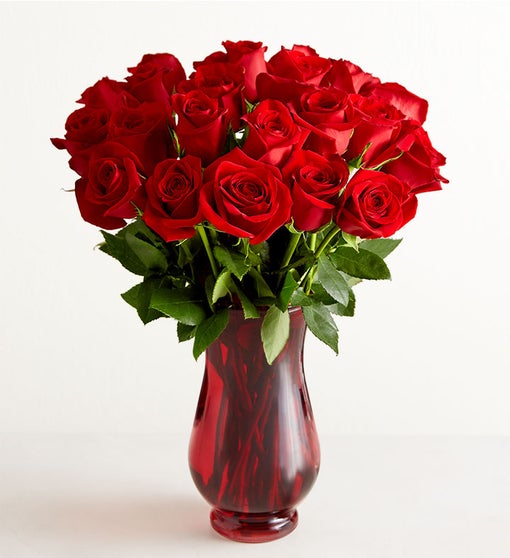 A bouquet of two dozen fresh/radiant red roses is always a sure thing to show someone how much you love them. Picked fresh from their premier farms around the world, these flowers are given tender loving care every step of the way and shipped fresh to ensure lasting beauty and enjoyment.
Add-ons:
Red-footed vase, cinched in the middle for a distinctive shape; measures 9" H
Classic sleek clear glass vase; measures 9" H
Assortment every woman would love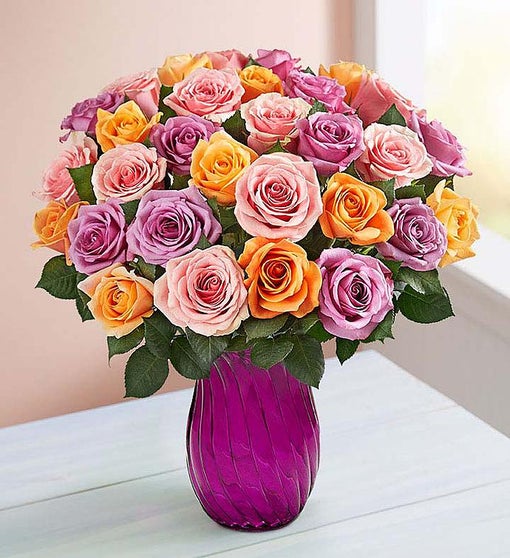 A refreshing mix of three dozen roses in pretty pastel shades of pink, orange, and lavender is the sweetest way to send smiles to all the special people in your life! Perfect for all those special mothers!
Add-ons
Classic fluted swirl-design glass vase in purple; measures 7.5"H
For the wife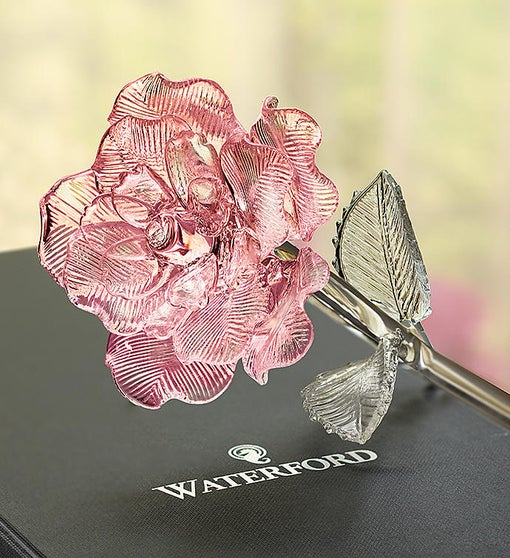 This is a unique flower, crafted from the finest glass and made to last forever. Available in clear, pink, red, or lavender, the exquisite bloom is etched in stunning detail by the skilled artisans at Waterford® to create a keepsake gift that captures timeless love and elegance.
For the chocolate loving mom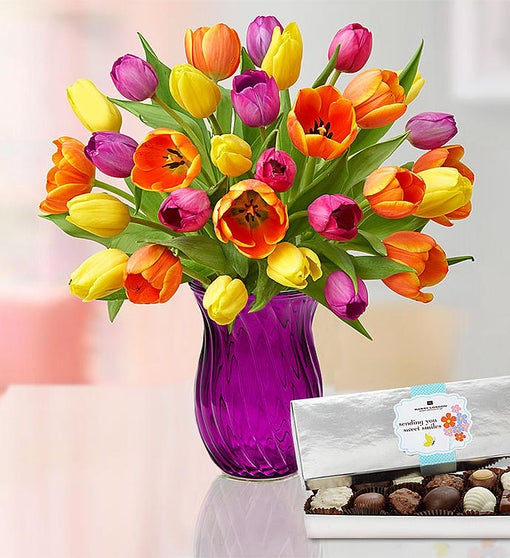 Mother's Day Radiant Tulips and Chocolate
For the perfect sweet and scented combination, we recommend 15 - 30 stem multicolored spring tulips, with a side of assorted chocolates from Harry London. Or, if she prefers dipped, swirled and sprinkled, a dozen strawberries from their exclusive Berrylicious collection may do the trick.
For the green thumb mom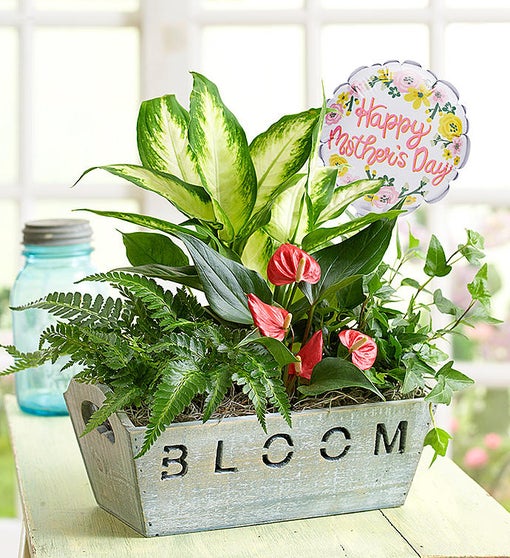 Give mom something she can plant in the garden and keep forever.
The Bloom Dish Garden presents a charming mix of lush foliage and blooming plants, in a chic white-washed wood container with cut-out handles. It also comes with a festive watercolor floral balloon.
For the Earth mom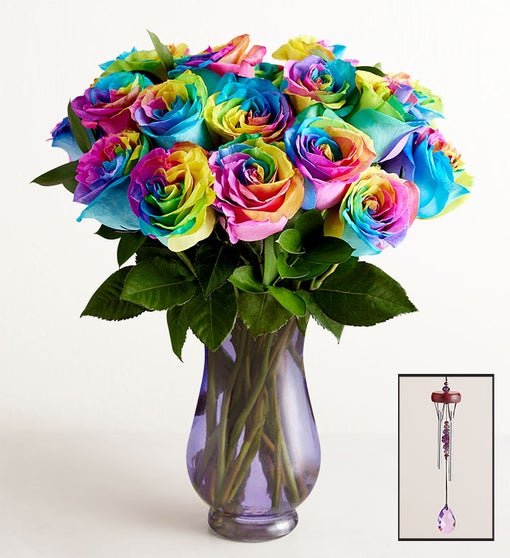 Each petal is carefully dyed, creating a colorful, one-of-a-kind bouquet to match their colorful, unique personality. Choose to send one or two dozen, to show your love and appreciation, or to just brighten the mood on a less than sunny day.
Add-ons:
Exclusive purple glass vase with an artistic footed detail and a classic, stylish design; measures 9" H (available with 24 stems)
Purple hourglass vase with elegant carved fluted detail; measures 8" H (available with 12 stems)
Mini wind chime by Woodstock Chimes features purple crystal accents on the center anchor; makes a magical sound with minimal air movement; measures 10"L
For the pet lover

Crafted from fresh white carnations with colorful blooms all around, this adorable canine creation is detailed with a pink ribbon and charming straw garden hat. It arrives inside a lively cachepot featuring a vintage-inspired butterfly and rose design, to make the celebration simply delightful.
For cat lovers, there is the Fabulous Feline.
This floral feline is created using a mix of white, pink and purple blooms inside a charming, handled basket. Topped off with a fun Mother's Day balloon, this truly original kitten is sure to leave her smitten!
For the first-time mom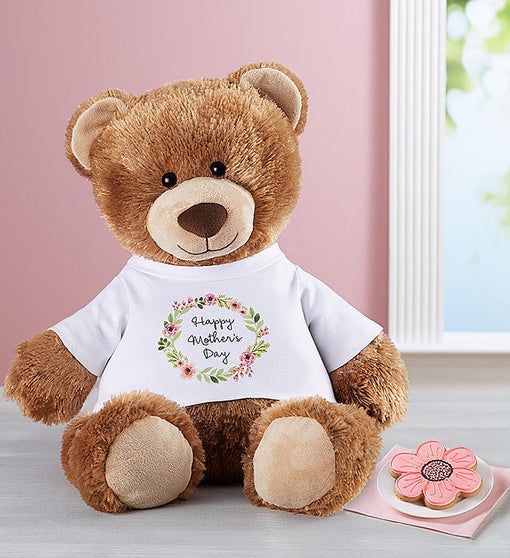 A personalized Tommy Teddy sends your love to mom or any special woman in your life. This ultra-soft, two-foot-tall bear, wears a T-shirt with a beautiful floral wreath design and can be personalized to deliver a heartfelt message of your own.
Add-on:
You may want to sweeten the sentiment by adding a delicious flower-shaped cookie!