You won't believe this new Facebook scam. People just like you are being tricked out of their money and it's easy to understand why.
They see ads by reputable-looking companies for beautiful dresses, swimsuits, coats and shoes. The ads offer low prices and FREE shipping. Who wouldn't get lured in?
Unfortunately, this is a new scam that is tricking people like you, who know better than to fall for Facebook scams. The problem is these ads are so realistic it's very easy to get fooled.
You click on the ad, pay for the dress and then the trouble starts. It sometimes takes weeks for the product to show up if it does. Then you open the box, all excited to try on your new dress, only to find it's a bad knockoff of the dress in the ad.
They're sometimes made out of plastic. And the worst part about this scam is that one of China's wealthiest companies is getting rich off of it. (Keep reading for photos!)
Tip within a Tip: Do a little detective work before buying on Facebook. Here's how: Copy and paste the photo by putting your cursor over it >> Save Image As >> save it to your photos folder >> go to Google.com >> select Images in the upper-right corner >> click on the camera icon >> Upload an Image >> Browse >> find your photo and open it. You will see where the image originally appeared.
Fake Facebook ads
These days it's really easy to create a realistic-looking ad. You can do it yourself, even if you're not a computer whiz or skilled with software like PhotoShop.
Try this: Right click on a photo from any website and hit Copy. Open a free program like Paint (on Windows 10, type in Paint where it says Type Here to Search). Click on Paste to insert the photo. Add text, phone numbers and more details about your "company." In about 10 minutes, you'll have a realistic ad.
Here are five fake Facebook ads to avoid:
1. Zaful
Like a lot of Facebook ads, Zaful posts images of beautiful clothing. The problem is, many customers complain they don't receive anything that looks like it did on the website and that when it arrives it's a cheap knockoff.
Just read through all of the comments shared on review sites such as SiteJabber, In2City, TrustPilot, and even the Better Business Bureau. While some offer positive feedback, many more complain about the quality, shipping time, order mistakes, etc.
2. RoseGal
This site posts incredibly beautiful fashions, like the dress on the left (below). The scam is the company sends a bad, cheap knockoff like the one on the right.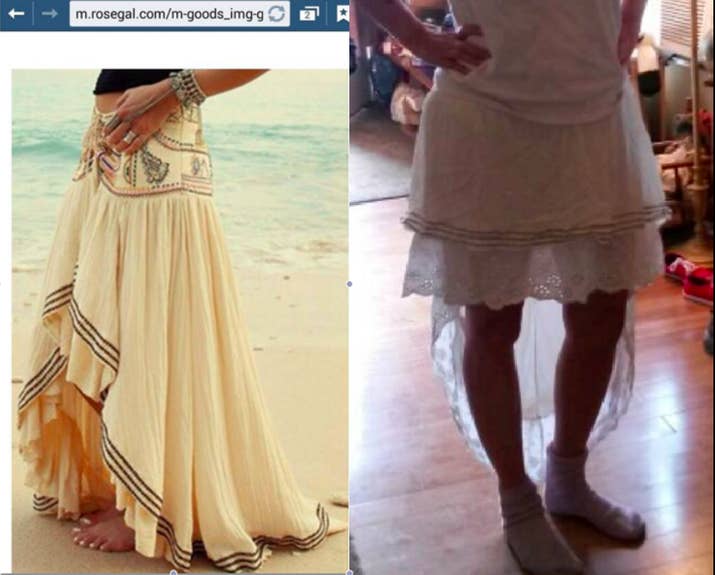 3. Mahabis slippers
With a shoe-like look, Mahabis slippers are advertised as both beautiful and comfortable. However, reviews of these slippers are somewhat mixed. Some people love them, but many complain that the slippers don't fit well, sizes run small and the soles snap off.
Normally, we'd take mixed reviews with a grain of salt. But here's the kicker: Kim has tried these slippers personally, and the experience wasn't great. After only a few times wearing them, the slippers fell apart and actually became the inspiration that led to this article!
Other complaints you'll find in online forums across the web criticize Mahabis for poor customer service and an overall disappointment with the shopping experience.
4. DressLily
DressLily scams are so bad that victims have bonded on social media. They have handles like DressLily victims. On these pages, people scammed out of their money post complaints about the company, and pictures like this one.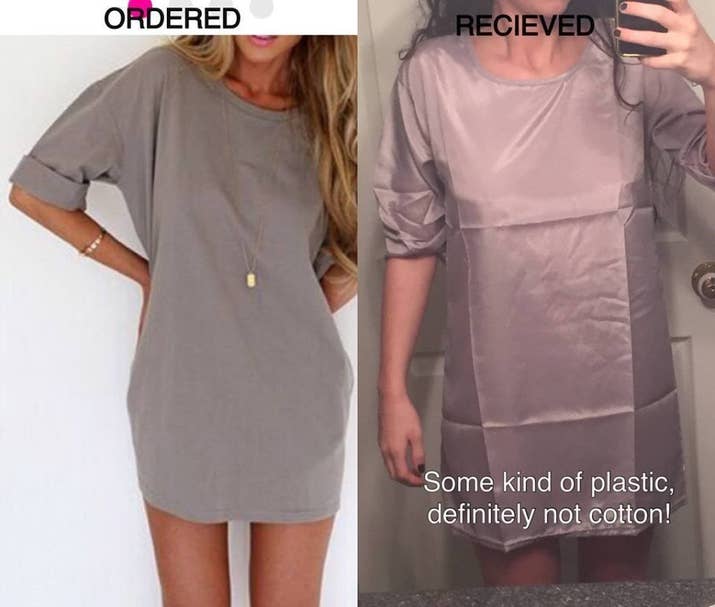 5. Preloaded Kodi boxes
Not necessarily a clothing scam but "fully loaded" Kodi boxes are something you want to stay away from.
On paper, there's so much to like - sellers advertise that these boxes will replace all your streaming services with content that's totally free!
What these Kodi box sellers don't tell you is that these boxes are usually loaded with add-ons that would not only facilitate piracy, they also break more often than not. And once these add-ons stop working, guess what, you can't complain to these fly-by-night sellers because they don't come with any warranty whatsoever.
Click here to learn more about these "fully loaded" Kodi boxes.
Next page: Facebook wants to help you