For many of us, video meetings are an occasional novelty we indulge in with friends and family. That was the case until the pandemic made these visual chats a part of our social, educational and professional lives.
Thanks to advancing smart device tech, remote meetings are convenient and easy to do. All you need is a phone, and you're good to go. As people look for work, in-person interviews have been replaced with video. This may take some getting used to, but we're here to help. Tap or click here for tips on acing a remote job interview.
The move to virtual meetings has prompted developers to have a little fun. Using the Snap Camera, you can use filters to add a little flavor to your next video call. Though it's been around for a while, there's a new filter you might want to try.
Make it Snappy
The Snap Camera is a free download that lets you add filters, backgrounds and more to your video chats. It can also be used for livestreaming. The lens works with Zoom, Google Hangout, Google Meet, Skype, OBS (Open Broadcaster Software) and Twitch. Tap or click here to download the app for PC or Mac.
Note: You need Windows 10 (64 bit) or newer; macOS 10.13 or more recent for the app to work.
Once you have the software, you need to activate the camera. Open the video conferencing app of your choice and select Snap Camera.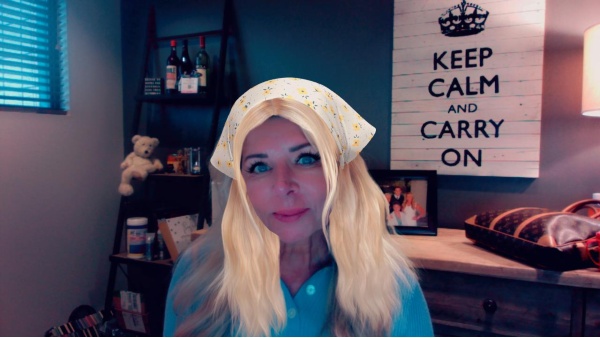 Animate yourself
Snap Camera recently added a cartoon filter that may bring films from Disney, Dreamworks and Pixar to mind. For now, this new feature only works with Zoom, so make sure you have that app as well as Snap Camera.
Open the Snap Camera app and select the Cartoon Style filter to try it. Click on the video to change the style of the cartoon.
Now open Zoom and set Snap Camera as your input. If you're on a PC, click the gear icon then Video > Camera > Snap Camera. Mac users can go to Preferences > Video > Snap Camera.
Now make your Zoom call as a cartoon character. Make sure to keep the Snap Camera app open. You can change filters from there while you're on a Zoom call.
Kim Komando gave the Cartoon Style filter a shot, and we included some of her results in this article.
While these filters are fun, remember that there's a time and place for everything. You may not want to bust them out when you're in an important work meeting! And if you need to get out of a Zoom call, there's a tool for that. Tap or click here for details.
Keep reading
Your webcam could be listening to you and you wouldn't even know it