The big Windows 10 October Update is officially out. As we reported earlier, this update may not be as big as the April Update but it will bring features like improved Storage Sense, a Your Photos desktop pin, an updated Emoji panel, more Fluent Design user interface improvements, multitasking Sets, and improved game modes.
It's been giving some users problems, like if you don't have enough space or not updating at all.
If you're having problems updating your Windows 10 PC, here are fixes you can try.
Check your hard drive space and your temporary files
Before you upgrade your PC with Windows 10 October 2018 Update, make sure you have enough space (around 10GB)! Why? If you don't have enough room, Microsoft warned that your machine may fail to initialize after running the Windows update. Click or tap here to read more.
Here's how you clear out space:
In Windows 10, the easiest way to check for free space is to open Settings >> System >> Storage. This will display all the drives that you currently have with a graphical representation of the remaining free space.
Selecting a drive will show you a breakdown of what kind of system data is occupying it. A category you might want to check first is Temporary Files. In here, Windows 10 could automatically clear all the temp files that the system doesn't require to run, like temporary internet and program files and caches.
(Note: You might have a section here called "Previous version of Windows." These are remnants of your latest Windows Update. It can be quite large but don't delete previous versions if you plan on rolling back an update.)
Defer or postpone Windows updates
If you're the kind of person who wants to wait and see if a particular Windows update has machine-breaking bugs before you apply it, you can try and delay your updates. Here's how.
Windows 7 or 8.1
It's quite simple to stop Automatic Updates on Windows 7 or 8.1. Just go to Start >> Control Panel >> System and Security, then click  "Turn automatic updating on or off" under the Windows Update section. Just set this setting to "Never check for updates (not recommended)" then click OK.
Windows 10 Pro or Enterprise
If you have Windows 10 Pro or Enterprise, you can defer or postpone for a few months.
To adjust this schedule, click the "Update & Security" icon under Settings and go to the "Windows Update" tab. You'll see what updates are available. Click on "Advanced Options."
Here, there's the "Defer feature update" option to postpone certain updates. Don't worry if you can't find this option if you have the Windows 10 Home version since deferring updates only works for the Pro and Enterprise versions of Windows 10.
Windows 10 Home Edition – use Metered Connection
With the Windows 10 Home Edition, there's no real way to turn off Automatic Updates.
Windows 10 Home users are limited to what they can do with updates but you can slow them down by toggling Metered Connection to "On" under your Network settings.
Since a Metered Connection is designed to save bandwidth, Windows won't automatically download the updates.
Here's how you do this:
Search for "Change Wi-Fi settings" on your taskbar.
Click on "Advanced Options."
Toggle "Metered Connection" to On.
Keep in mind that this only works if you're connected via Wi-Fi. If your computer is connected via Ethernet cable, you'll have to switch to a Wi-Fi connection to get the metered connection option.
Schedule your restart time
Since you can't completely disable automatic updates in Windows 10, they might happen in the most inappropriate times — in the middle of the day while you're working on an important project, for example.
You can tweak your "Active hours" (times you commonly use your computer) and Restart options. Adjust these times so as not to interfere with your daily routine. Under "Advanced options," for more automated updates, you can choose to have other Microsoft apps to update with Windows.
To prevent surprise reboots, you can set your "Active Hours" so Windows 10 will know the appropriate time to restart after an update.
Here's how:
1. Go to Settings (either by searching for it or by clicking the gear icon on your Start menu.)
2. Click on "Update & Security"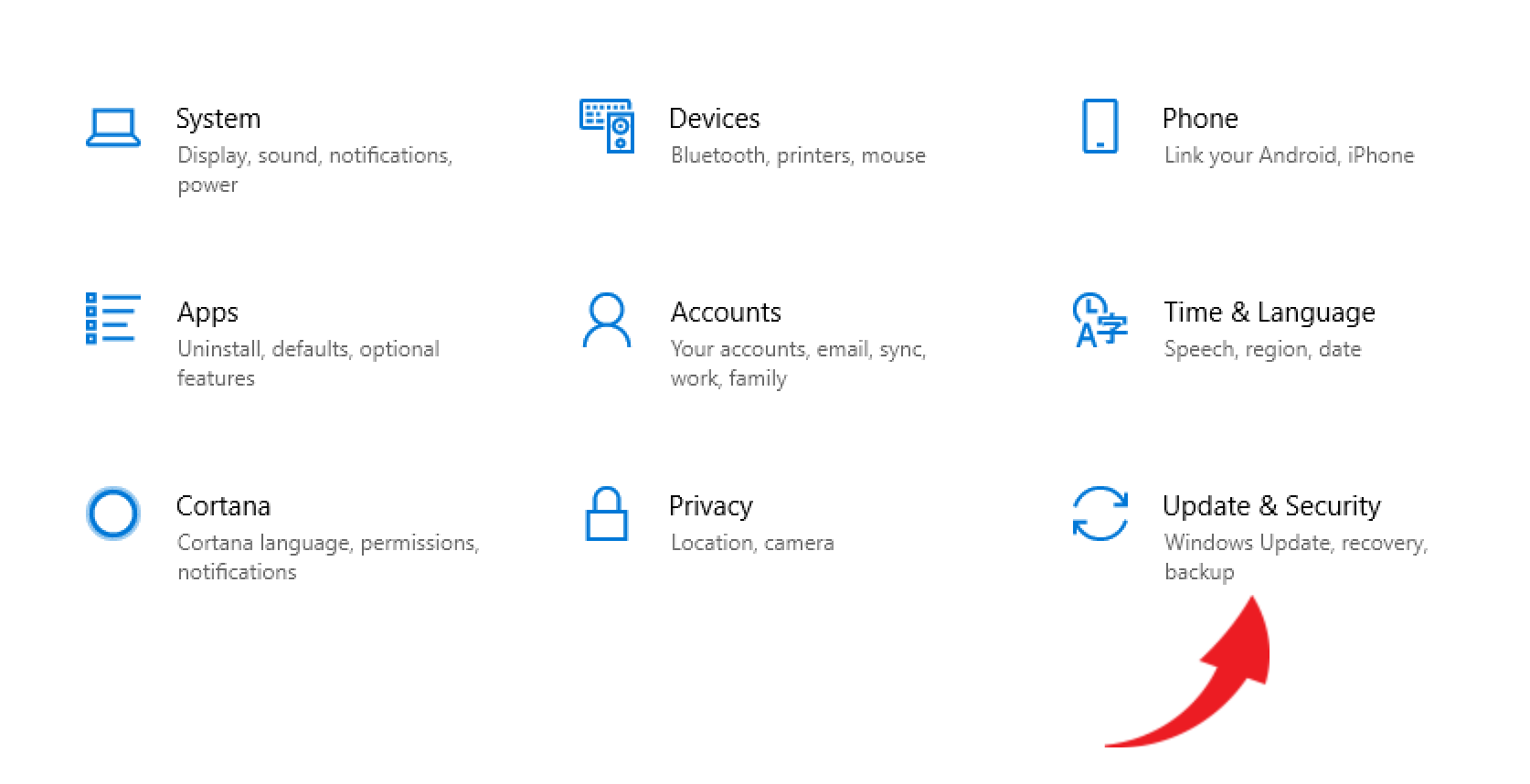 3. Select "Change Active Hours."
4. Here, toggle it on and you can set the times you normally use your computer. (8 AM to 5 PM, for instance). Windows 10 will then prevent force reboots between these times.
Open troubleshooter
If you're still having issues applying your update even after clearing out your space and applying your schedule, you can have Windows automatically detect and fix the problem for you with its built-in troubleshooting tool. Here's how:
1. On the same "Update & Security" section, select "Troubleshoot" on the left menu.
2. Click "Windows Update."
3. Windows 10 will now run a few tests and it will pinpoint and automatically fix the problems for you. Just select "Apply this Fix" when you are prompted with a solution.
Other fixes you can try
Restart your computer
If you're using Windows 10, many processes that you used to do manually occur automatically. That includes installing Windows updates and security patches.
To ensure this is happening, try restarting your computer.  A simple restart can refresh your Windows and get things working properly again. Just make sure to correctly restart: Start (Windows icon in lower left corner of the screen) >> Power >> Restart.
Here's how to check if your Windows is up-to-date. Start >> Settings >> Update & Security. Make sure Windows Update is highlighted on the left. Then, you should see a note that your system is up to date. If not, click on Check for Updates.
Turn off real-time protection
We highly recommend that you have a reputable anti-malware system installed on all your devices. These days, most internet security apps are set to continually protect your computer.
Unfortunately, if your laptop or PC is crashing, it may be due to your security program's real-time protection. It may be blocking updates, so it's messing up your system. Try temporarily turning off real-time protection (but keep other protections turned on). That may work.
Plug in your laptop
Do not skip this step. Make sure your laptop is plugged in when Microsoft is automatically installing updates or security patches. You could run into problems, including corrupted files, if your battery dies while updates are being installed.
System restore
If your Windows crashes and you lose data, you'll want to restore your computer to an earlier version. Have you run a System Restore before?
It's pretty simple to do. However, it's not an ideal situation to find yourself in. If you need to restore your computer to a day or week earlier, when it was working, just think of all the documents you've created in the past few days that will be gone.
Still, if your computer crashes and System Restore is the only way to get it back, it can be a lifesaver. Here's how to do it: Start >> type "control panel" and choose it >> search for Recovery and select it >> Open System Restore >> Next >> choose a restore point >> Next >> Finish.
Note: To make sure you have restore points, from Control Panel, search for Recovery and select it >> Configure System Restore >> Configure >> Turn on system protection.
Backup data
Do not skip this step, even if your computer isn't crashing all the time. However, if you have experienced Windows crashing after an automatic security patch or Windows update, you must do this.
Backing up your computer simply means that you're making a copy of everything on there. You can do that by copying folders and files from your C drive, for example, to a DVD or flash drive.
If your computer crashes for any reason, including right after a Windows update, you can retrieve your backed up files. You can also save documents to the cloud.
Our sponsor IDrive isn't your everyday backup service. You can use it to back up all your private information and data to every internet-connected device that you own. That's every device with just one account!
You can back up data on your smartphone, tablet, laptop and desktop computer. Just think about how many photos, videos and happy memories you'd lose if anything happened to your computer. Go to IDrive.com and use promo code KIM to receive an exclusive offer.
Click here to receive the special discount.