Highly anticipated and streaming services are phrases not usually used in the same sentence. But there's no other way to describe the buzz around Disney+.
Since the streaming service was first announced people have been picking up every crumb of information Disney has dropped about Disney+. Movies, shows, launch date — every announcement has been fan fodder on the internet.
Now, Disney has come out with a new pricing package. We have the details on the pricing plus the catch that comes with it.
Disney+ is a mousetrap
Disney is doing everything it can to lure more and more customers before Disney+ even launches on Nov. 12. At first, the company said the streaming service would cost $7 a month, much less than Netflix, which comes in at $13 per month.
Now, the company has announced that for a limited time only, it will offer subscriptions that cost fewer than $4 a month. The catch is you have to sign up for three years of service and pay the total upfront cost of $140, plus taxes.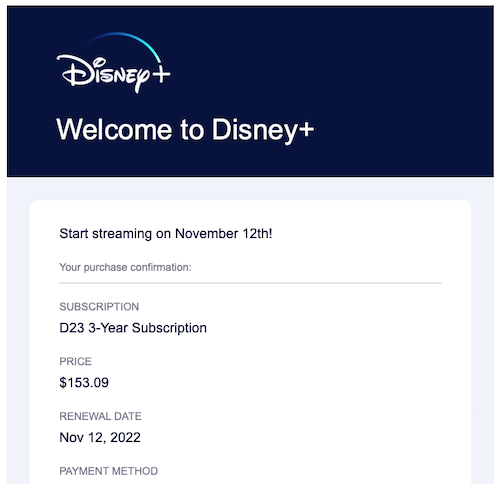 The deal is offered to new and old members of Disney's official fan club D23, which includes a free tier. The deal ends on Sept. 2. If you're not a D23 member as long as you sign up for a free membership before Sept. 2 you can still get the discount.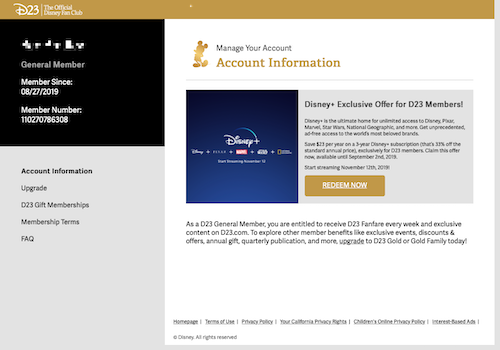 When news of the pricing got out, the D23 site crashed due to heavy traffic.
UPDATE: The issue has been resolved. Thank you for your patience!

— Disney D23 (@DisneyD23) August 28, 2019
If you'd rather not get locked into a subscription, you can still opt to pay $7 a month for Disney+ or you can bundle Disney+ with Hulu (with commercials) and ESPN+ for $13 a month. However, you're going to have to wait until the launch date before you can subscribe to the service.
Disney+ could knock out Netflix
Clearly, Disney+ immediately had the name recognition it took Netflix years to build. And a glance at this trailer shows the power of the Mouse House.
At one time, Netflix was the exclusive site to stream movies from the Marvel Cinematic Universe, Star Wars, Disney and Pixar. It was quite the coup, but it all goes away when Disney+ launches.
Also, after acquiring 21st Century Fox, Disney+ will stream movies and programs from Fox, such as The Simpsons. There's no word yet on whether Fox's own X-Men and Fantastic Four movie franchises will stream on Disney+.
And let's not forget that Disney is the majority shareholder and sole operator of Hulu, Netflix's first significant competitor. Besides losing Disney products this year, at the end of 2019 Netflix will no longer be airing one of its most popular shows, "Friends."
This summer WarnerMedia announced its streaming channel HBO Max which will be the new home of "Friends," as well as DC films.