Rideshare driving is one way to make money full-time or as a side gig. Rideshare companies like Uber and Lyft offer opportunities to get started with little more than a car, a driver's license and a smartphone. You'll also have to pass background checks, and your vehicle must meet standards dictated by the company.
Rideshare drivers take on a lot of liability. You may have to deal with unruly passengers, not to mention crashes or other incidents. A dashcam can prove priceless in these types of situations. Tap or click here to check out three of the best dual-camera dash cams you can buy.
As a rider, have you ever wondered how your rating is calculated? How many high marks did you get, and how many were low? Uber now lets you see the ratings you received from drivers, good and bad.
Here's the backstory
For years, you couldn't easily access your passenger rating on Uber's app. You had to go through multiple steps to find it. Uber now lets you check it by opening the app and tapping your profile icon/picture. You'll see your rating under your name. Tap on the Trips button to see each ride you've taken and the rating you received.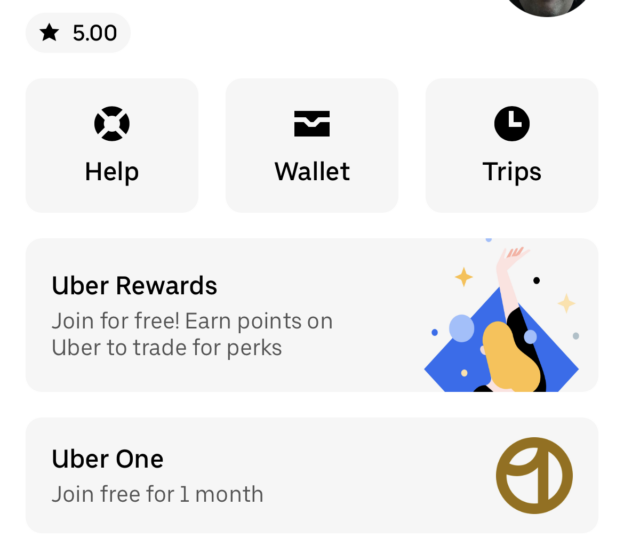 Ever wonder where that number comes from? Now you can get a better idea with a breakdown of your average rating according to how many 1-5 star ratings you received from drivers.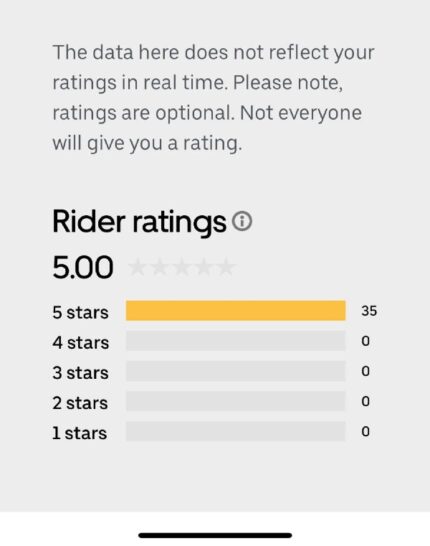 You can access your rating breakdown from the app's Privacy Center:
Open the Uber app and tap on your profile icon/picture.
Go to Settings > Privacy > Privacy Center.
Swipe to the left under the Your data and privacy at Uber section and tap the Would you like to see a summary of how you use Uber? button.
Scroll down to the Browse your data section and tap on View my ratings to see your score breakdown.
You may also like: An Uber commercial made our list of favorite Super Bowl ads. Tap or click here to check them out.
Low score? Here's how to raise it
Uber has some recommendations for maintaining a high score or getting a low one to come up:
Don't leave a mess behind. Take any trash and belongings with you when you go. It may be a good idea to avoid eating messy foods to begin with. The same goes for foods with a strong odor.
Buckle up as soon as you get into the car no matter which seat you take. This is for your own safety as well as your driver's.
Don't make your driver wait. They are on the clock. Don't order a ride until you're sure that you're ready.
Be respectful and polite. This should go without saying. Check out Uber's Community Guidelines for more information.
Don't slam the door. Uber says that drivers "consistently cited door slams as a reason why they deduct stars."
Keep reading
A shady new side-hustle earning people $10K in a week