Happy Monday! We're just over a week away from Christmas, so it's down to the wire as we make final preparations for get-togethers and shop for those last-minute gifts.
But let's put all of the planning aside for a moment. Instead, how about a fun holiday puzzle?
This brainteaser features a Christmas market with dozens of characters dressed in red and white, but can you find Santa Claus in the crowd? Take a look at the image below! (Try zooming in by clicking Shift and the + sign, or try clicking Shift and scrolling your mouse wheel.)
Try to find Santa in the crowd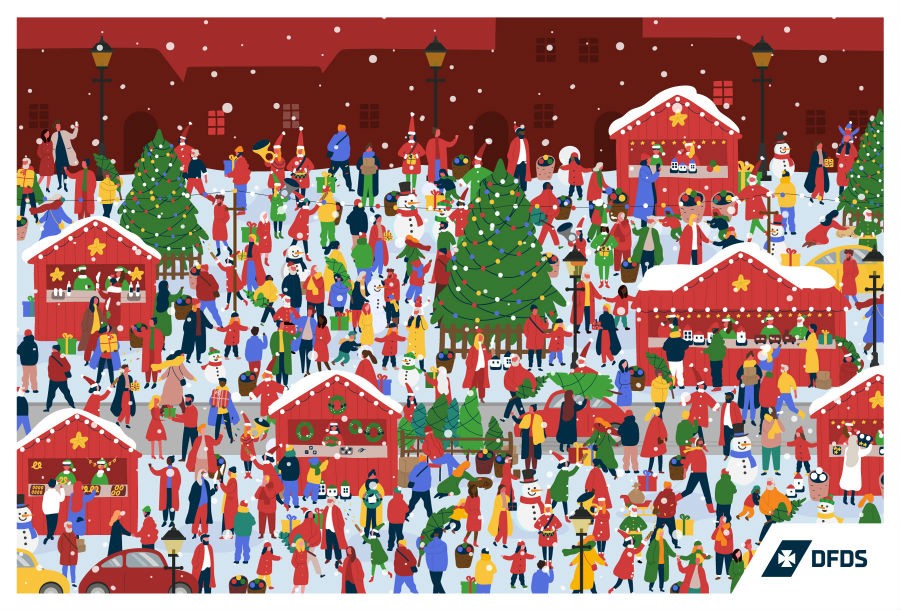 Did you find him? If this puzzle has you stumped, take a look at the image below for the answer:
*The puzzle was devised by Newcastle-based leading ferry operator, DFDS, which offers trips between Newcastle and Amsterdam, and Dover and Calais to the Christmas markets in Europe.