How is your eyesight holding up? Do you still see clearly as you did in your youth? Most of us have at least a little bit of blurred vision when we get older so it's a good idea to have your eyes checked regularly.
But, going to an eye doctor doesn't sound like the best idea these days. Instead, why not take an eye test right from the comfort of home? Tap or click here to find out how.
Have you ever wondered if your color vision is still accurate? It seems like no matter how hard we try to slow down the aging process, it always eventually catches up with us. But other than going to an actual eye doctor, is there a quick and easy way to find out? Now there is.
Online test checks to see if you're colorblind
An online test from London-based opticians and eye care specialists Lenstore claims to tell you how good your color perception really is.
With the use of charts and various shapes, the test requires you to pick the lightest or darkest shade of the same color. It's trickier than it sounds because depending on your monitor, some of the hues look exactly the same!
Take the test below and see for yourself. The whole test is made up of 10 simple questions and it's pretty quick and easy. Simply follow the directions on each page and your results will be tallied at the end.
On the average, most players get six out of 10 when they take the test. But how about you?
Ready to check your vision's color accuracy? Take the test now.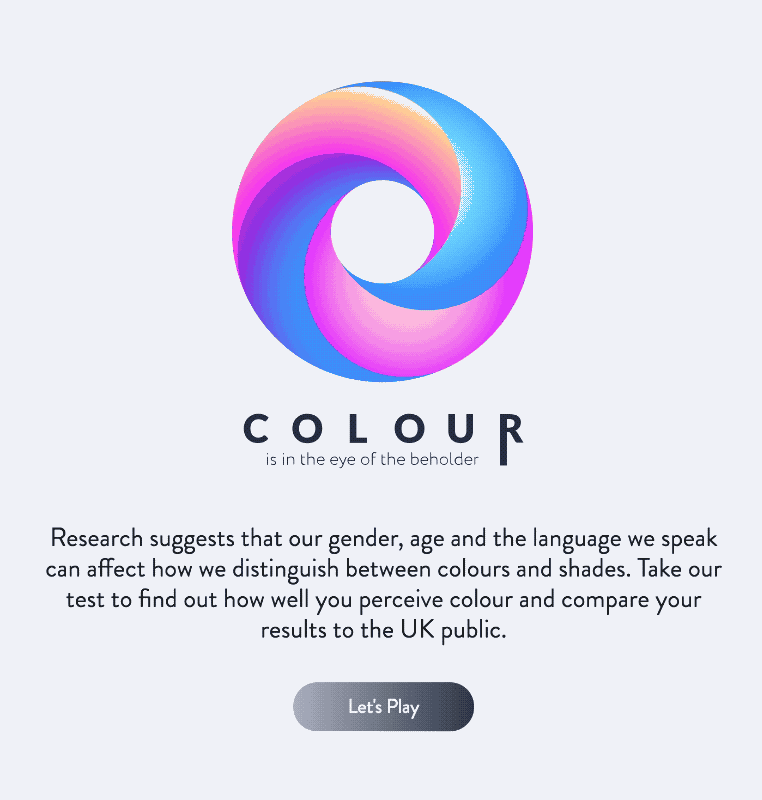 Interesting statistics
According to the data that Lenstore gathered through the test (around 2,000 Britons), similar to vision, they found that color perception declined with age, and that and men and women peaked at age 31 to 35.
However, despite the age decline, men at the 66 to 89 age bracket retained better color perception than women of the same age.
Lenstore also revealed that women were better at perceiving the colors in the test, scoring 57.7%, compared to 53.8% for men. People who spoke three or more languages also performed the best, scoring the highest average with 60% correct answers.