This time of year is paradise for sports fans. College and pro football are underway, baseball playoffs have just begun, hockey hits the ice this week and we're only a couple of weeks from tip-off for the new basketball season. Talk about needing more hours in a day.
You don't want to go through another season of watching your favorite teams on an inferior TV. It's time to upgrade your entertainment system and there are some real bargains that won't break your budget.
We've rounded up a few great TV deals worth looking into. You don't even have to be a sports fan to get in on the fun.
Check out these budget-friendly yet quality TVs
Built-in Roku
If you've been interested in upgrading your system with a new TV and Roku for streaming, look no further. This 50-inch RCA 4K Ultra HD LED TV has Roku built right inside to give you the ultimate in smart TV functionality.
Roku's streaming capabilities give you access to more than 450,000 movies and TV episodes across thousands of free and paid channels. It also comes with an easy-to-use remote so you can access your favorite content quickly.
The best part? The affordable price. You can order this set for under $250 from Walmart right now.
Tap or click to get this 50-inch RCA TV now.
Great combination of value and quality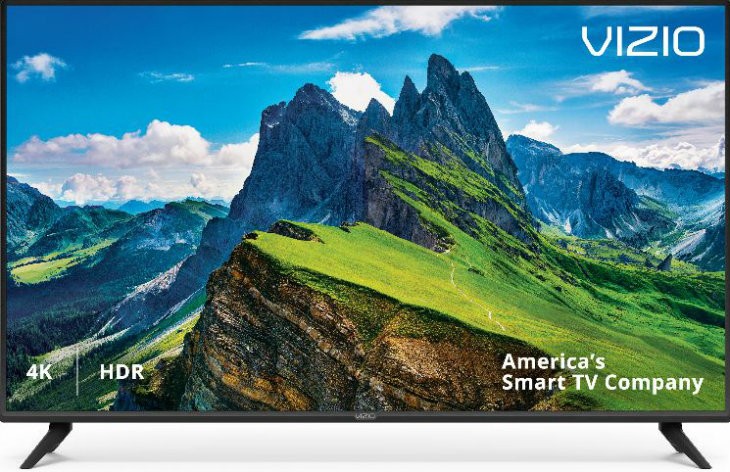 This VIZIO 50-inch 4K Ultra HD TV would be a great addition to any home. It brings together 4K resolution, smart TV apps and voice control capabilities with select devices.
You'll see the difference in quality once you experience its full array of LED backlighting that displays a beautiful picture with brilliant clarity. You can order it from Walmart for around $250.
Tap or click to order this VIZIO 50-inch 4K Ultra HD TV. 
A bigger screen with Dolby Vision
Have you ever experienced Dolby Vision? If not, you really need to check it out. It's a way of mastering and delivering HDR to your TV. In other words, it's supposed to give you the best-looking image regardless of TV capabilities.
This TCL 55-inch 4K Ultra HD includes Dolby Vision HDR along with Roku built-in. It even comes with an enhanced remote with voice control. Order yours today from Walmart for just over $500. You'll be glad you did.
Tap or click to order this TCL 55-inch 4K Ultra HD TV with Dolby Vision.
High-end TVs that make viewing even better
Bring out the richest colors imaginable
Want to impress your friends? Get this LG 65-inch OLED 4K smart Ultra HD TV and everyone will want to catch the big games at your place.
Movies, TV shows and sporting events will all look impressive with this TV's OLED display. Plus, it's compatible with Alexa and Google Assistant. Order this PCMag Editors' Choice today from Walmart for less than $2,500.
Tap or click to order this LG 65-inch OLED 4K smart Ultra HD TV.
Android TV with Google Assistant
If you want to feel like you're part of the action, this TV is the one for you. Sony's 55-inch OLED 4K Ultra HD smart TV is amazing. You have to see the picture quality to believe it.
This Android TV has built-in Google Assistant and it's compatible with Alexa and Google Home. This TV gives you the total cinematic experience by combining IMAX Enhanced and Dolby Vision. This set rates very high and is a PCMag Editors' Choice. You can order it from Rakuten for around $2,300.
Tap or click to order this Sony 55-inch OLED 4K Ultra HD smart TV.
If you're looking for a serious upgrade…
OK, no more messing around. We're pulling out the big guns here. If you're serious about watching sports, movies or anything really, this is the TV to buy.
This 77-inch LG OLED 4K Ultra HD smart TV is sure to wow anyone and everyone who lays their eyes on it. Its massive screen brings you the ultimate HD picture and comes with Dolby Vision. It also comes with a 22-channel speaker system that delivers quality sound to go with its impressive picture quality.
Rakuten has a great deal on it right now for less than $4,200. That's hundreds less than other retailers.
Tap or click to order this 77-inch LG OLED TV today.
Komando.com may receive a commission for purchases made from product affiliate links that are contained in this article.