iTunes as we know it will be no more. At its 2019 Worldwide Developers Conference (WWDC), Apple announced that it is taking iTunes off its new operating system for Macs and MacBooks. Before you freak out and wonder, "What does this mean for my music, videos, podcasts and other stuff?!?" Hang on — we'll get to that. It's gonna be OK.
Apple's spokesman said the most thrilling part about the death of iTunes is when you plug in your phone to charge, it won't automatically start iTunes.
Oh, wow. Mind blown. Dear Apple: We'd gotten used to that about 15 years ago. The real question we have is: What happens to our songs, albums, videos, playlists and all that content we've been accumulating since 2001? We've got answers. Keep reading.
Apps you'll use instead of iTunes
Instead of iTunes, consumers will see apps for Apple Music, Apple TV and Apple Podcasts, which already exist on iPhones and iPads. iPhone users have already been using Music app from Apple, whose logo is identical to iTunes. You may not have even noticed the change. Note for PC users: While iTunes will disappear from Macs, it will still be on Windows for the immediate future.
Related: Other ways to listen to music on your iPhone or iPad
When macOS 10.15 Catalina for desktop and laptops launches this fall, iTunes will be gone. You will be able to sync up your devices' music, podcasts, and shows to their appropriate apps using the Finder application. Finder also will backup, update and restore a device directly from its sidebar.
Music: Apple assured us that you will still have access to your entire music library, whether you downloaded songs, purchased them, or burned them from CDs. If you like to own your music (rather than subscribe and listen through Music), the iTunes Music Store will still be available. Here is a preview of what Apple Music will look like on your Mac:
Podcasts: The new podcast app is already on your iPhone and iPad, and when Catalina launches later this year, you'll see it on your desktops too.
Again, Windows users will still have iTunes, but Mac users who update to Catalina will see Podcast instead of iTunes. All that content will transfer seamlessly, or so they say (fingers crossed?). Here is a preview of what Apple's Podcast app will look like on your desktop or laptop:
Apple TV: Your video library will be housed in the Apple TV app, which at first glance reminds us a bit of the Netflix user experience on the desktop or laptop. Here is a preview from Apple of what that will look like: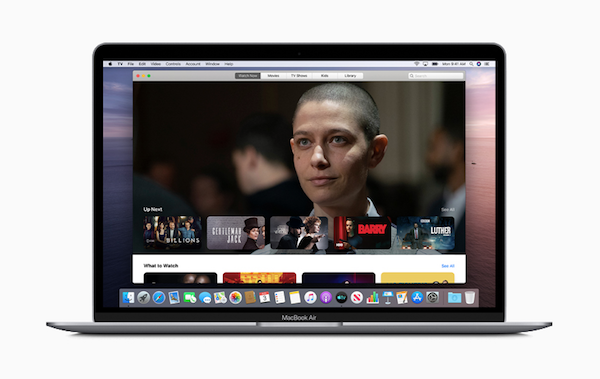 If you really hate change and don't want to give up iTunes, you may be able to put off updating to your OS. Eventually; you'll have to upgrade or you won't get the added benefits that come with Mac OS updates — including added virus protections and all the cool new features, like the ones that rolled out with 2018's Mojave update.
Why is Apple killing iTunes?
So what led to this once popular program's demise?
When iTunes debuted in 2001, it revolutionized the way people listened to and stored their music. It also made a major dent in the pirating of music. But more importantly for Apple, iTunes became the home base for the company's wildly popular iPod. But in the past few years, people had seen iTunes' future dim.
People loved the fact that they could store their music libraries on iTunes and not lose files even if they deleted them from their iPods. It also helped music lovers sort songs into playlists, add images and generally organize the music they purchased from Apple. Users could even move music files from different, non-Apple devices.
Related: 4 ways to listen to music on your Android
Soon podcasts, audiobooks and streaming movies and TV shows began being housed in iTunes. It became too much. Consumers have been complaining for some years now that iTunes has become too unwieldy and complicated.
Then in 2015, Apple launched a streaming music program called Apple Music, further confusing consumers. On top of that, Apple had begun cannibalizing iTunes and taking some of its features and applying them to other apps in the iOS mobile operating system for iPhones and iPads.
Something had to give — and it was iTunes.