Streaming services have changed the way we view our favorite shows. No longer are we tethered to a standard TV set with a cable box. This freedom to watch programming anywhere has provided us the chance to 'share' our subscriptions with family and friends. Who doesn't love to share? Even the CEO of Netflix, Reed Hastings, welcomes password sharing.
While most people stick to the rules when it comes to their streaming service accounts, some crooks don't play by the book and are out to steal your service. They typically hack your account to watch content for free. However, there are reports of unauthorized users taking this practice to another level by locking subscribers out of their own accounts.
Keeping an eye on your account is one of the best tactics you can utilize against this form of hacking. Let's take a look at how you can tell who's logged into your streaming accounts.
How an unauthorized user can gain access to your account
To help reduce or eliminate the chance of someone hacking your streaming account, it's essential you understand some typical ways a criminal gains access.
You overshared your login info.
An authorized user did not sign out of a device, leaving it accessible.
You were the victim of a phishing scheme that required you to share your login credentials.
Now, let's look at some of the most popular streaming services and how to better manage your accounts.
Hulu
To view or remove an activated device in your Hulu account is simple. Log in to Hulu via a web browser and click on your Account.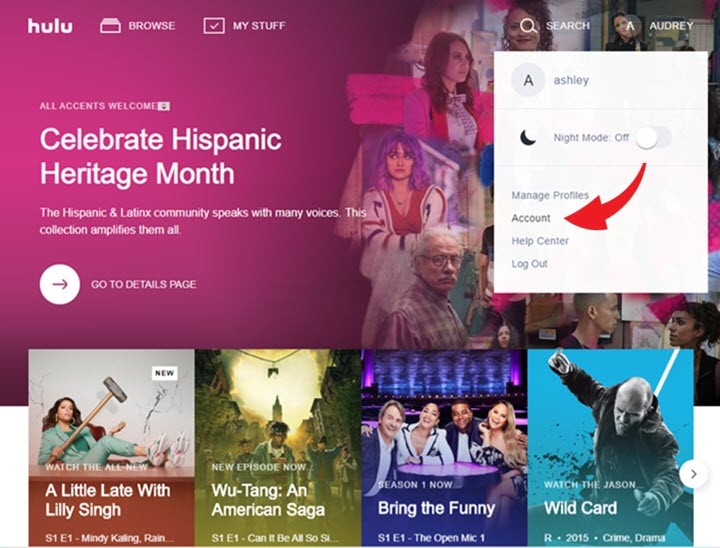 Choose Manage Devices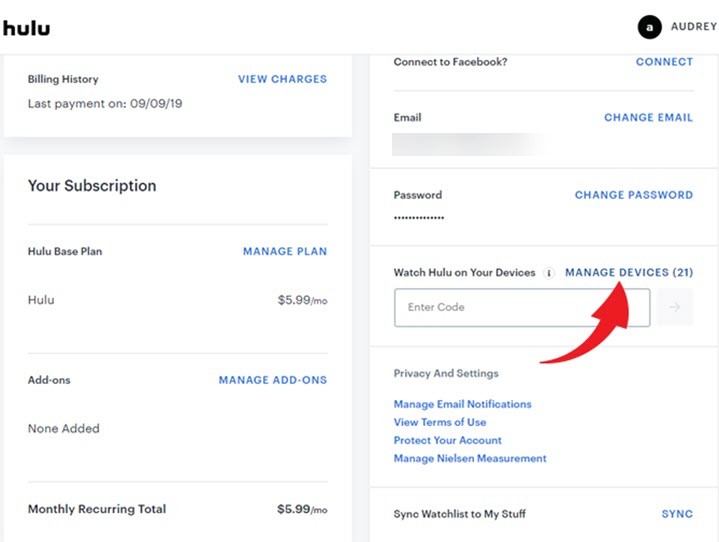 Here you can view every device that has been used to watch content and when it was added to your account. If you do not recognize a device and want to delete it or want to clean up your account tap remove.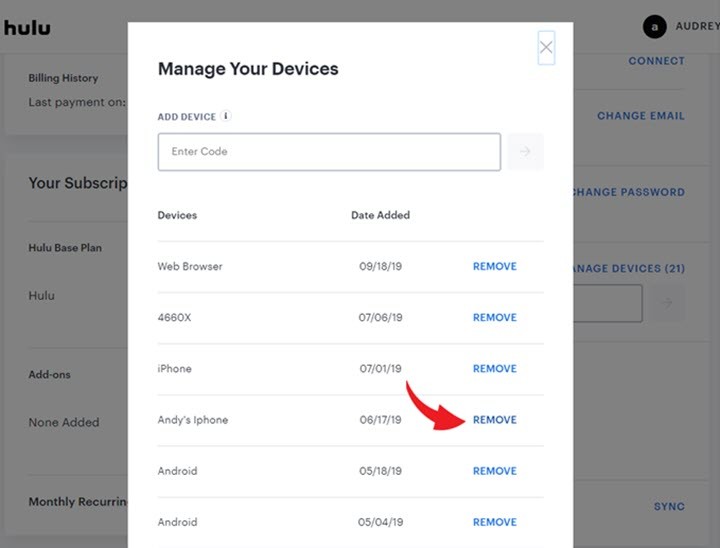 Hulu's second option will log out all computers to ensure no one is currently accessing your account. Go into your Account and click on Protect Your Account.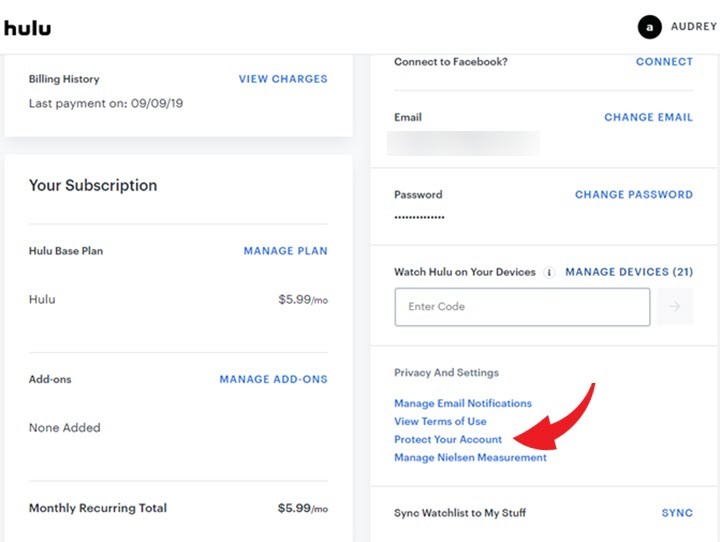 Once you opt to log out of all computers, anyone who wants to access your account will have to enter your password.
Netflix
If you have concerns an unauthorized user is accessing your Netflix account, you can view what type of device was used, the exact time your account was accessed, along with the geographical location and IP address as well. Log into Netflix and go to Account.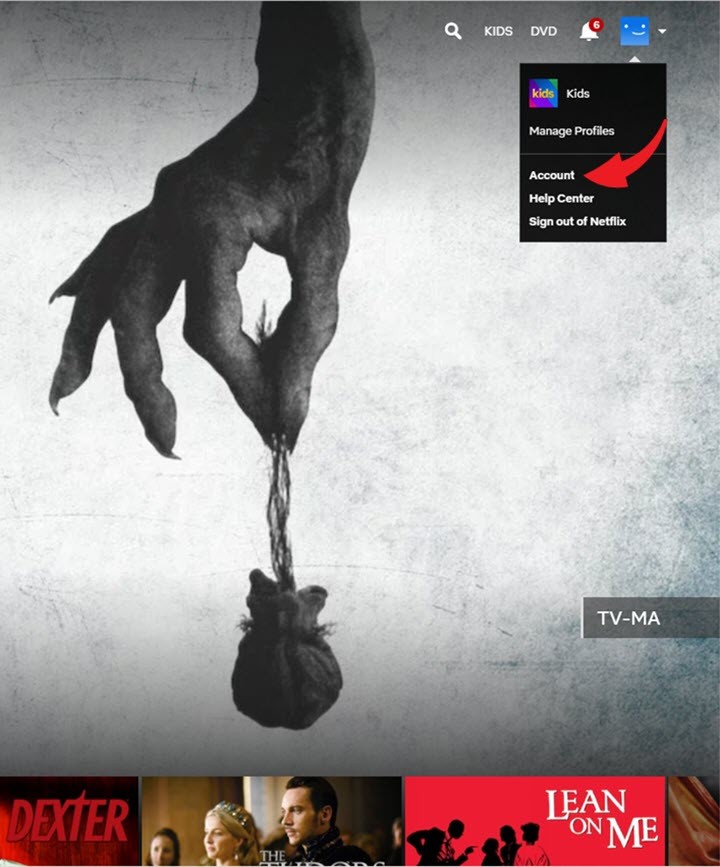 Under Settings click on Recent device streaming activity. If after you review the list of devices, and you notice unauthorized ones you may want to sign out of them. Tap on Sign out of all devices and sign out when prompted.
Note: It can take up to 8 hours to log out of all devices and will affect all profiles under your account.
Amazon
Think someone has illegally accessed your Amazon account? If so, you can deregister a device from your account and eliminate one's ability to purchase apps or in-app items using that device.
Log in to your Amazon account and bring up the menu by clicking the small down arrow next to Account & Lists. Scroll down and tap on Your Content and Devices.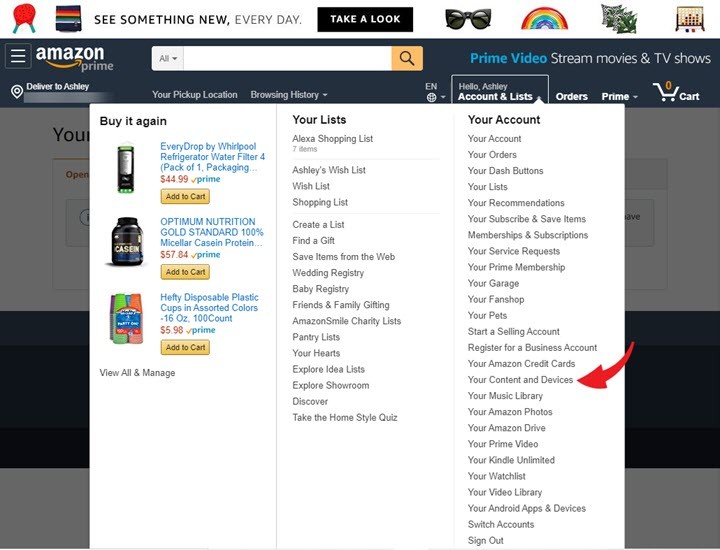 Here you will see every device registered to your account, what Amazon product each device has and when the device was added. Click on the box next to the device you want to remove and tap Deregister.
Spotify
Unlike other streaming services, for licensing reasons, Spotify does not permit streaming its music on more than one device at a time. An unauthorized user can still hack your account, regardless of this limitation. Also, once that person accesses your account you will be locked out due to Spotify's one device at a time rule.
Here are signs someone has taken over your account:
Your password no longer works
Your account email has been changed
Playlists have been added, edited or deleted
Your subscription has changed
Another person's Facebook is connected to your Spotify account
If someone has taken over your account the first step to regaining control is to reset your password using the password reset form. Return to your account page and click SIGN OUT EVERYWHERE.
If your email address was changed, it is essential you contact customer support at Spotify. Go to the contact form. Choose logging in and select I can't log in.
Tap I STILL NEED HELP, fill in the form and SEND QUESTION.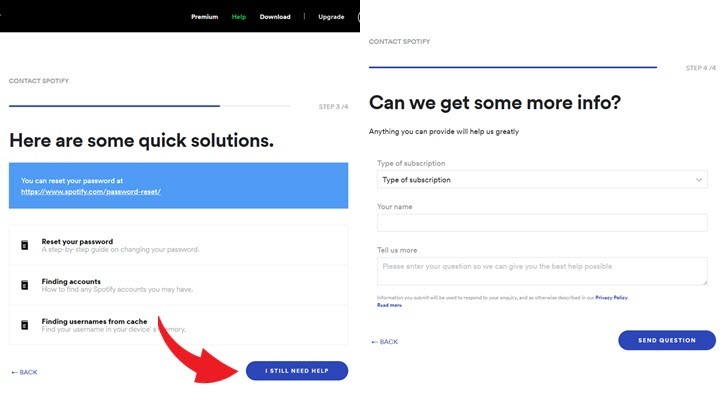 When contacted by Spotify in response to your situation, you may be required you share a screenshot of your Spotify receipt or bank statement for security purposes.