Wearable technology is saving lives. The Apple Watch has gotten press for helping a man who suffers from pulmonary embolism and for spurring a teen with kidney failure to seek treatment, but Android users also have options for health-focused wearables.
Health-care-related wearables look to have a bright future. There's a company developing smart socks for people with diabetes, and hospitals are finding ways to integrate patient-monitoring wearables to improve care. Today, you can choose from a capable crop of Android-compatible smartwatches and other gadgets geared for tracking your health and fitness.
Smartwatches and other wearables can give you valuable clues to your health, but they're not substitutes for medical professionals. Keep in mind that most smartwatches haven't been through an FDA approval process. Use these wearables for what they are: tools to help you manage and monitor your overall health.
Wearable blood pressure monitor
Here's an intriguing new entry in health technology: The $499 Omron HeartGuide is a wearable blood pressure monitor that looks like a large smartwatch. It works like a regular blood pressure cuff by squeezing your wrist from within the watch band. The gadget is FDA-approved.
Omron says it can take as little as 30 seconds to get a reading. HeartGuide works with the HeartAdvisor app for Android to monitor your blood pressure and track trends over time. This data can be useful for both you and your doctor.
Heart-rate apps that don't require a smartwatch
Smartwatch that doubles as a Fitbit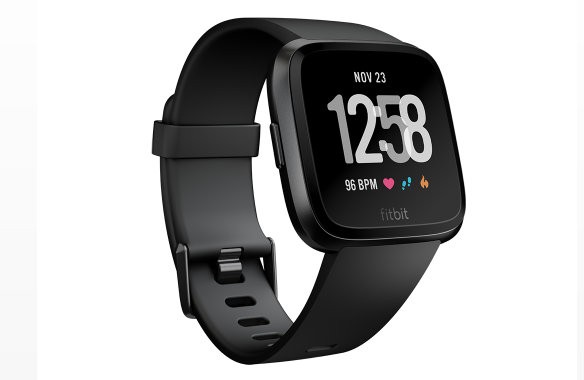 Fitbit is known for its long history in the world of fitness trackers. The $200 Versa smartwatch syncs with Android and helps you track activity, sleep and heart rate.
Tracking your heart rate over time gives you powerful knowledge. Your heart rate will naturally vary with exertion, but you also want to be on the lookout for times when it seems higher than it should be. You can verify any changes you might feel by checking your history, and then share that information with your doctor.
Komando guide to picking an Android smartwatch
Wearable temperature monitor for babies
TempTraq is an FDA-approved wearable temperature monitor designed for babies. Each $19.99 Bluetooth-equipped patch is meant to last for 24 hours. It sends the baby's temperature to your Android device using the TempTraq app. It can help parents track their child's temperature even while the kiddo is asleep. While TempTraq has babies in mind, the company says it can be used by adults as well.
Wearable necklace monitor
Here's a glimpse at the future of patient monitoring. The toSense Cova 2 system is a wearable necklace designed to remotely monitor patients dealing with chronic illnesses like heart failure and hypertension. It's meant for clinical use so doctors can track a patient's vital signs.
The Cova 2 sends its data to a Gateway, which is an Android tablet or smartphone. You won't find it on Amazon, but it does show how wearables can be used to check up on patients even when they're out of the hospital.
Bonus gadget: Alivecor KardiaMobile EKG Monitor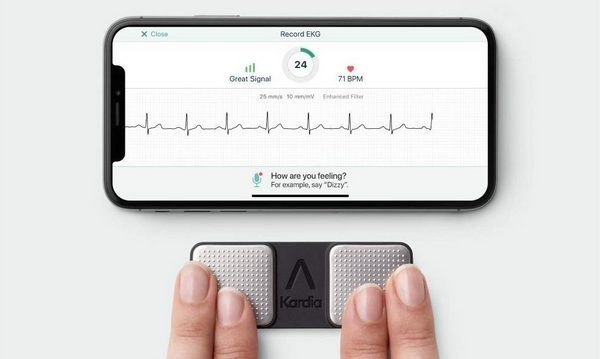 The Apple Watch Series 4 made headlines when it introduced the ability to take electrocardiogram (EKG) readings. Most Android smartwatches don't currently have this option, but you can pick up the Alivecor KardiaMobile EKG Monitor as an alternative. It's not a wearable, but it is compact and portable and works with a list of Android devices.
This monitor captures your heart rhythm patterns and has FDA clearance to detect atrial fibrillation, an irregular heartbeat condition. It takes just 30 seconds of setting your fingers on the pads to register an EKG.
Your health is a big topic. It's about exercise, eating right, sleeping well and keeping an eye on what your body is trying to tell you. These Android-connected gadgets can help shed light on the mysterious workings of our bodies, and that's always a bright idea.
Keep an eye out as more wearables reach the market. We may one day have a digital doctor's office worth of technology attached to our bodies.