Everything's more expensive now, from the food to put on your table to the gas that goes into your car. Not only that, but car maintenance costs can also drain your wallet. Work smarter and save your money with these top apps for drivers.
Whether you have an iPhone or an Android, you can download apps that help you save on gas, repair, parking and other costs. In this tech roundup, you'll find five useful apps all drivers need. Tap or click here for five handy tools every driver should keep in the car.
If you don't have these on your phone, start using them. They'll help you find more efficient routes, save money and make your car last longer.
This tip is brought to you by CarShield, a sponsor of Kim's national radio show.
1. GasBuddy
Save money at the pump with GasBuddy. After downloading it to your Android or iPhone, you can start saving immediately. Unlike other apps, you won't have to meet an arbitrary minimum before cashing out.
According to GasBuddy, this app works with 95% of American gas stations. Thus, you won't have to waste time driving to incompatible fuel pumps. Just upload your gas receipt into Fetch Rewards to start redeeming gift cards.
---
2. Drivo is one of the top apps for drivers
Consider this app a finance manager for your car, motorcycle, bus or truck. Taxi, Uber and truck drivers can also make use of it. You can also get fuel efficiency reports, which will help you cut down on your fuel costs.
Best of all, this app can help you find affordable gas stations nearby. Look around the app to see which gas prices are near you. Then, you can start driving towards the best savings.
---
YOU'LL ALSO LIKE THIS: Best hidden map feature that will save you money on gas
3. Waze
Waze is one of the best driving apps you should be using. It helps you get from one place to another as quickly as you possibly can. So if you ever feel like heavy traffic is driving you crazy, download it onto your iPhone or Android.
It's helpful because it compiles live traffic reports from other drivers on the road. They'll let you know if there's an alternate route worth taking.
---
4. Best Parking is another one of the top apps for drivers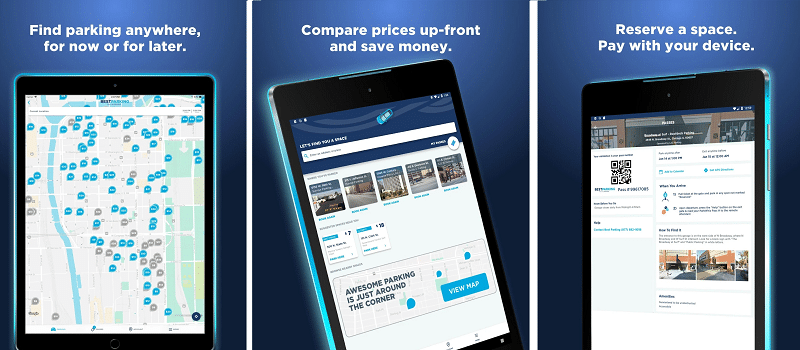 There's nothing more annoying than not being able to find a parking spot after driving for a long time. Your phone can help you with almost everything else, so why not use it to find the best spot, too?
With Best Parking, you can reserve spots ahead of time. With a digital parking pass, you can save yourself the stress of searching for a spot in busy traffic.
---
5. AUTOsist is worth checking out, too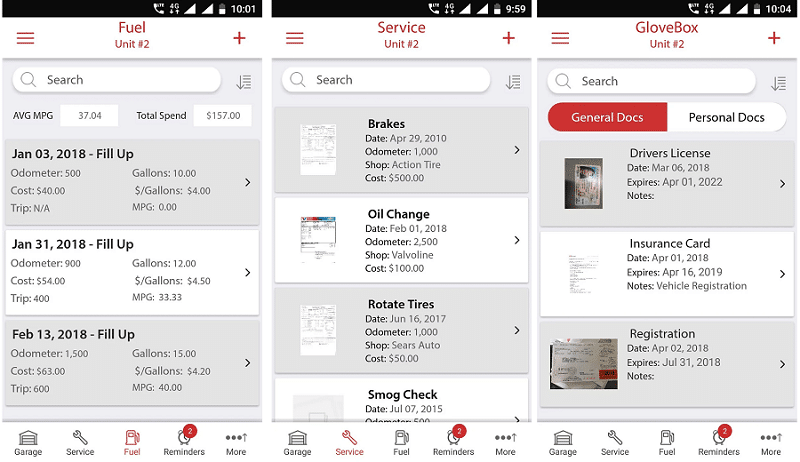 With this app, you can create a virtual garage. Upload a photo and enter any details, like its type, year, make, model, trim odometer, plate or VIN. Then, select that car on the home screen to access valuable information, like:
Service records.
Fuel records.
Trip logs.
Personal notes.
Reminders.
Basically, this app gives you a bird's eye view of your car's maintenance history. It will keep track of everything you've done — and all that you need to do.
---
RELATED: 5 maintenance checks to do on your car every month
Another digital tool all drivers should know about
Computer systems in cars are the new normal. When something breaks, it could cost a fortune. Now is not the time for expensive repairs.
That's where CarShield comes in. You could save thousands on covered repairs. Here's why:
CarShield offers customizable and flexible payment plans with no long-term contracts.
You can choose your favorite mechanic or dealership to do the work.
You also get complimentary 24/7 roadside assistance and a rental car while yours is being fixed.
CarShield has helped over one million customers, so you can drive with confidence with America's No. 1 auto protection company. Protect yourself from surprises and save thousands for a covered repair! Call 1-800-858-2550 and mention the promo code "KIM," or visit CarShield.com and use the code "KIM" to save 10%.