It doesn't take a crew of hundreds and a cast of thousands to shoot a great video. Your Android smartphone can be your camera crew, your cinematographer and your editor. We can't magically transform you into Steven Spielberg, but we do have some tips that will help you shoot better movies using Android.
You can absolutely make something great using your phone. In March 2019, "The Tonight Show with Jimmy Fallon" shot an entire episode using a Samsung Galaxy S10+ Android smartphone. It started off with a vertical-video gag, but after that, the show looks perfectly normal, a testament to how far phone video technology has come.
Whether you're looking to amuse your friends on YouTube or you're dreaming about dressing up for the Oscars one day, you can take steps to improve your Android film-making skills.
Know what your Android phone can do
Android phones are all over the map. There are budget options all the way up to powerhouse flagships. There's a reason "The Tonight Show" used a Samsung Galaxy S10+, a $1,000 phone with top-of-the-line cameras capable of telephoto and wide-angle shots. If you get serious about making films using Android, you might want to look into a high-end phone with the latest tech. But whatever you have in your pocket right now is still the best place to start.
Learn how to shoot great videos with a drone
Try a new Android camera app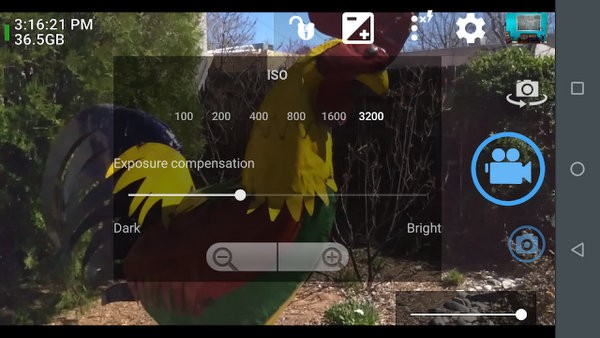 The built-in Android camera app is ready to go to shoot video. Just tap on the film-camera icon to switch into video mode. This is a quick and easy way to shoot clips, but a dedicated app can put more powerful features at your fingertips.
The free Open Camera app is a good place to start. It places a lot of settings within easy reach, including focus, video resolution, bit rate, white balance and exposure compensation. You can dial in changes to get the best-looking video. The auto-stabilization feature is also worth a try. If you're new to these sort of settings, take a few moments to play around with them and see how they impact your video.
Shoot better video with these quick tips
The quality of video is partly down to your phone's camera and partly down to how you handle it. Follow these tips to get the best shots possible.
Go horizontal: It might feel comfortable to hold your phone upright, but most people don't love vertical videos. Think like a Hollywood cinematographer and hold your phone horizontally.
Check your lens: Your phone has probably spent time in your pocket, in a purse or sitting on the table. Give the lens a quick wipe off with a lint-free cloth to make sure its video view is unobstructed.
Mind the lighting: Bright sunlight can be just as troublesome as a too-dark room. Keep an eye on what your camera is seeing. You may need to face a different direction, turn on a lamp or turn off the lights to get the best look.
Stabilize the phone: Unless you're purposefully going for a shaky video effect, put two hands on your phone when you're shooting. A tripod or monopod can be handy for stabilizing shots, or you can simply look for a flat place to set the phone, or prop your elbows on a surface to steady it.
Edit right on your Android phone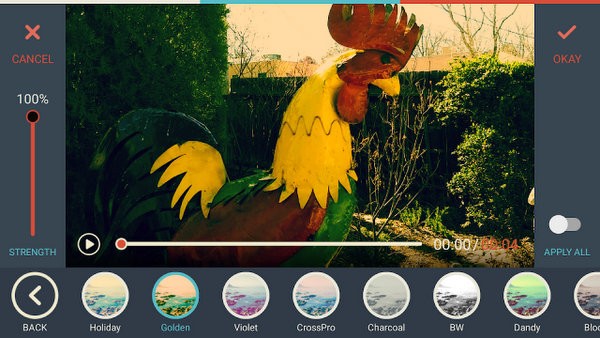 Shooting the actual video clips is just one piece of the puzzle. You also need to edit the video into a cohesive whole, add titles and transitions and include a soundtrack if you want music. This is where a good editing app comes in.
Dip your toes into the Android editing waters with FilmoraGo, a free app stocked with preset themes, nifty transitions and filters that will add some artistic flair to your videos. It's impressively powerful for a free app, but it's also user-friendly and a good place to get started with editing directly on Android.
Keep in mind you can always switch over to a computer if you need more power or prefer to edit on a bigger screen. Check out our Komando guide to free and low-cost video editors.
A big part of the fun of making your own Android films is experimenting with shots, angles, lighting and effects. Enjoy filming your next masterpiece!