Netflix has over 125 million subscribers who use the streaming video service to watch (and binge-watch) its massive library of television shows and movies. Netflix is popular, but that doesn't mean it always offers a perfect experience. There can be occasional annoyances, but there are also some fixes for those issues.
One of the most common problems you might encounter involves the quality of the streaming video. You might also run into an error telling you there are too many users watching the service, or you might find the TV and movie recommendations just don't seem to fit your personal preferences.
We'll tackle all of these annoyances and explore how you can fix those issues and get back to enjoying your favorite Netflix shows, whether you're saving New York City with "Daredevil" or exploring the Upside Down with "Stranger Things."
Streaming problems
Stuttering. Long loading times. Pauses. Poor picture quality. These are all things you don't want to experience as part of your Netflix viewing. The Netflix service has occasionally gone down for some users, but it's a rare occurrence. If other websites and services are working fine, then you might suspect the problem is on Netflix's end. Pop over to the Netflix status page to check if there are any known interruptions. If Netflix is up, then chances are it's an issue on your end.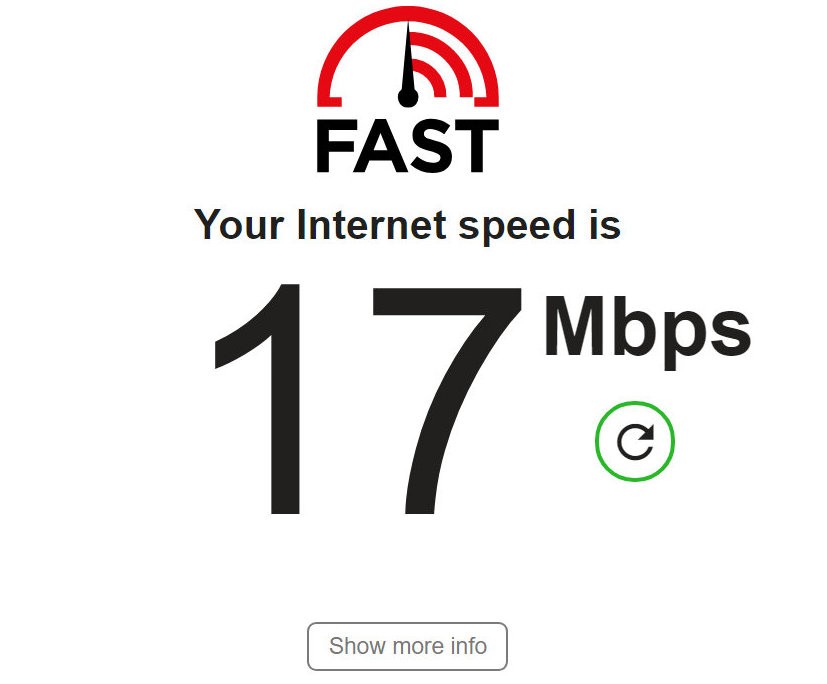 Your first question should be to ask if your internet connection is working properly and whether you might have an issue with your connection speed. Netflix's Fast website and free app for iOS and Android will run a speed test and check your internet connection for you.
Some devices also let you check your internet speed directly through the Netflix app. Tap on Settings or the gear icon and choose Check your Network to run the test.
Netflix recommends a download speed of at least 5 megabits per second to stream HD-quality video or 3 megabits per second for standard definition. If you subscribe to Netflix's Premium plan and want to watch Ultra HD videos, you will need at least 25 megabits per second. Compare that to your Fast speed test results. You may need to contact your internet service provider for technical support if you're not getting the speeds you were promised.
If you're on mobile, then your streaming hiccups could possibly be related to the strength of the cellular network at your location. You may need to move to a different spot or make sure you're on a Wi-Fi network to keep streaming.
Related: Check out our simple tips for smoother video streaming.
Too many users
Some people share their Netflix account with family, friends, or roommates, either out of the goodness of their hearts or as a way to split the bill for the service. This can cause problems if too many people are trying to stream Netflix videos at the same time.
You may get an error saying "Too many people are using your account right now" or "Your Netflix account is in use on too many devices." To get back to streaming, you will either need to wait until the other people are done streaming, or you can ask them to turn it off. Also, check that you've haven't accidentally left another device streaming Netflix while you're trying to access the service on a different gadget.
But what if you haven't shared, or no longer want to share, your account? Perhaps you forgot to log out of a device when you visited someplace, or maybe you signed a friend in and then didn't log out again.  Log into Netflix and go to the Sign Out of All Devices page to disconnect any devices that are using your account. This is also a good time to change your password. You will need to sign back in on devices you want to watch Netflix with.
If the too-many-users problem is a common issue, then you should look into upgrading your plan. The basic $7.99 plan only allows one screen to be in use at a time. The standard $10.99 plans lets you stream on two screens. The $13.99 premium plan ups that to four.
Here's how you can download Netflix shows and movies.
Movie and show recommendations aren't accurate
Netflix has a vested interest in recommending videos you will actually want to watch, but sometimes those suggestions don't mesh with what you want to see. Netflix's recommendation algorithm takes into consideration genres, your streaming history, ratings you've made and how other Netflix members with similar tastes have rated videos.
This means ratings are an important component, so giving a show or a movie a simple thumbs-up or thumbs-down can go a long way toward making the recommendations more accurate for you. "Every time you leave a rating, you're teaching us what kinds of things you enjoy, so the more titles you rate, the better our suggestions will be," says Netflix.
The good news is that most Netflix annoyances are short-lived and fixable with a few simple steps. It's all about getting the most enjoyment out of your favorite streaming programs and movies.