Your new iPhone is easy to set up. Once you open the box, you turn it on, press the power button, and the screen walks you through the setup. If only, right?
If you're like a lot of us, you skip the walk-through, skip reading the manual and go straight to doing it yourself because, after all, this isn't your first digital device rodeo. Whatever led you to this post, I'm glad you're here. We've got a few tips for setting up your new phone.
First, we'll cover the basics. Then we'll cover how to get up and running with your old information if you're an iPhone vet, or how to get going if you're new to the world of Apple. This setup applies to models 7 through the X models.
Starting your iPhone: The Basics
Now, this may seem beyond basic, but you'd be surprised how many times something as simple as this gets overlooked. Before you dive in to setting up your phone, plug it into the wall or a USB port to make sure it's charged.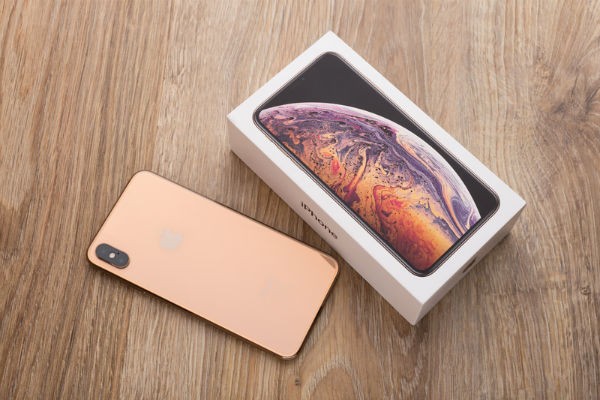 Once it's plugged in and has a good charge, hold down the power button. You'll see the black-and-white screen with the Apple logo, then you'll be greeted by the Setup Assistant. This is a program that collects basic information your phone needs to operate.
This is where you'll set your language and your country or region. That helps establish your time, contacts and more.
Then, you'll configure a passcode to get into your phone (models 7 and 8), and set up Face ID (all X models) or Touch ID, depending on what your phone supports.
You'll set up and sign in with your Apple ID, set up your iCloud account, turn on Find my iPhone (you definitely want to do this!), and get to know Siri, who may very well be your new best friend.
Finally, you'll set up Screen Time and configure updates for your iPhone.
If you are worried about choosing the wrong setting or not having information in front of you that you need to set up your phone, you can always go into settings and change information later.
Tap Get Started and you're ready to go. Pro Tip: Back up your data right away in case you run into any glitches along the way. To do this, go to Settings, then tap your name and select iCloud. Scroll down and tap iCloud Backup. Toggle it on to automatically backup your device. To back it up right away, select Back Up Now.
Setting up your new phone for iPhone vets
If you already have an iPhone, the migration can be pretty painless. If this is your first iPhone, skip this section and go to the next one.
Make sure you have an iCloud or iTunes backup that's current for your old device, then choose Restore from iCloud Backup or Restore from iTunes Backup. You'll need to put in your Apple ID and password and wait a little bit, but all your stuff will be there when it's done.
If your phone is new enough to run iOS 11 or 12, you can also use Quick Start. Remove your SIM card from your old device and put it in the new device. Bring the new iPhone close to the old one and you'll be prompted to use the same Apple ID. Choose Yes, enter your password, and you can pick and choose what to move over.
Setting up your new phone for iPhone newbies
If you're just getting started on iPhone (or want a fresh start), you'll choose Set Up As New Phone when prompted. If you're coming over from Android, there is a Move to iOS App on the Google Play store you can use to bring your old data over.
Everything can't make the jump—many apps only work on iPhone or Android, not both—but that will take care of things like your messages and pictures.
Otherwise, it'll be a matter of following the prompts and entering information when the iPhone asks for it. Your Apple ID should be an email you use frequently since that's the key to the kingdom: It's your login for iTunes, iCloud, recovering your account if you get locked out, and recovering your phone if you lose it.
If you'd like more information on setting up iPhones, get Kim Komando's iPhone eBook. It is a collection of step-by-step tips for new and veteran iPhone users, and it's available through Amazon for Kindle.
Bonus: Now that you have a new iPhone, here's what you can do with your old one.