Have you ditched your cable TV subscription yet? "Cord cutting" is a popular buzzword right now and there are no signs indicating that it's going to slow down anytime soon. In fact, it is one of the fastest growing trends in the country!
More people than ever are getting rid of overpriced plans and are turning to leaner and cheaper online streaming TV services.
But, of course, if you want to stream online TV content on an actual TV, you will need a streaming device of some sort.
Be it a Roku, an Apple TV, a Chromecast or an Amazon Fire, this will simplify your transition from a cable TV service to a streaming one.
In this tip, we'll take a look at the various streaming gadget options out there and see which one is right for you.
Apple TV 4K
Why you would want it: Compared to its competitors, the Apple TV 4K currently has the best hardware available in a streaming box, designed to effortlessly handle 60 fps 4K, Dolby Atmos and HDR content.
It also has the cleanest and smoothest interface among the lot, delivering a minimal but polished experience all around.
Since it's an Apple product, it also works great with iPhones, iPads and Macs, and it's compatible with Airplay content streaming, Apple Music and other HomeKit appliances.
If you're already knee-deep in the Apple ecosystem, the Apple TV is a no-brainer.
App-wise, aside from all your purchased iTunes movies and music, it has all the essentials like Netflix, YouTube, Amazon Prime Video, Vudu, Hulu, Plex, HBO, DirecTV Now, AT&T Watch TV, Sling TV, plus if you own digital movies across multiple services, they can all be synced via Movies Anywhere.
Note: Even if you don't have a 4K TV yet, I recommend picking the Apple TV 4K over the 4th-gen Apple TV.
For just $30 more, you're pretty much future-proofing your system for the inevitable 4K TV you're going to get down the road.
Why you might skip it: As you would have guessed, the Apple TV is relatively expensive. For much less, you can likewise stream 4K content from Roku and Amazon Fire TV boxes. The included Siri touch remote can also be clunky and unwieldy. Additionally, if you're not into the Apple ecosystem and you don't own any other Apple gadgets, you won't be getting the most out of an Apple TV.
Price: $179 for 32GB, $199 for 64GB
Check out the Apple TV 4K at Amazon now.
Roku Ultra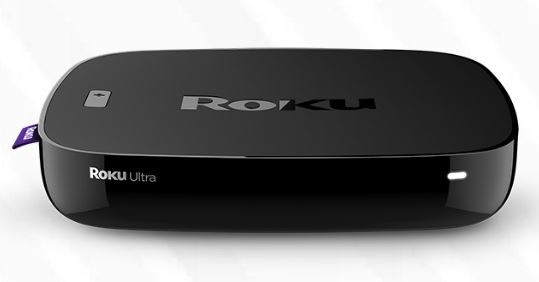 Why you would want it: Even with increased competition from the tech giants, Roku remains to be the most popular brand in streaming players. Why? It's a service-agnostic platform, meaning it has apps from almost every content provider out there (except Apple and iTunes).
It has apps for Netflix, YouTube, Google Play Movies, Amazon Prime Video, Vudu, Hulu, Plex, HBO, DirecTV Now, and Sling TV (sadly, no AT&T Watch TV app yet).
Plus, it has hundreds of third-party video apps that offer free movies and TV Shows. If you want to access the most content from various services available, then the Roku is the one for you.
For the nitty-gritty specs, the Roku Ultra supports 4K, HDR, Dolby Atmos and it's even bundled with a pair of JBL earphones you can connect to its remote for wireless audio.
Why you might skip it: If there's a downside to Roku gadgets, it'll be the interface and the Roku Ultra is no exception. The interface can be slow at times and it definitely looks dated. Additionally, Roku is clamping down on third-party apps. Since they update apps automatically, some of your installed apps can be deactivated without prior warning.
Price: $99
Click here to purchase the Roku Ultra at Amazon.
Amazon Fire TV Cube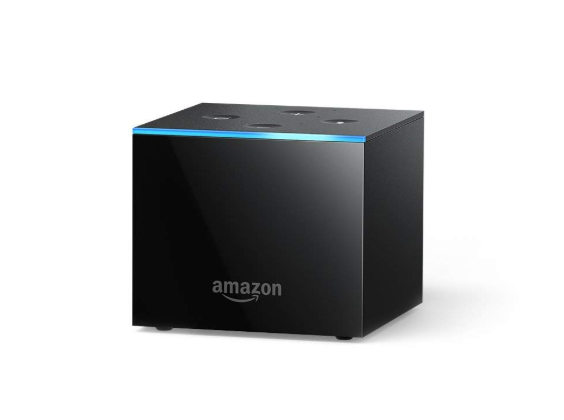 Why you would want it: If you want to expand your voice-controlled smart home, then you'll be pleased to know that the Fire TV Cube has built-in Alexa functions. This means you can dim your smart bulbs, control your smart appliances, ask questions, set timers — pretty much anything a regular Amazon Echo can do.
You can also use your voice to search, play, pause, fast-forward and handle all the things you would normally do with a remote.
You can even turn an HDMI-CEC compatible TV on or off and adjust its volume. But don't worry if you have an older TV, the Fire TV Cube also has a built-in IR transmitter so you can use it as a universal remote and voice control any TV, old and new.
As a bonus, since it's connected to a display, it can also duplicate the features of Amazon's Echo Show. With an Alexa voice command, it can provide you with detailed weather forecasts, display lyrics to songs and show you live video feeds from Alexa-compatible security cameras.
As expected, Amazon content is front and center on all Fire TVs but it also has the must-have apps like Netflix, Vudu, Hulu, Plex, HBO, DirecTV Now, AT&T Watch TV, and Sling TV.
However, due to Amazon's ongoing spat with Google, a native YouTube app is not available at this time. Note: Amazon has a YouTube workaround through the Silk and Firefox browser apps but an official app is sorely needed.
For video, the Fire TV Cube has support for 4K content, HDR, Dolby Atmos. Again, even if you don't have a 4K TV yet, if you're in the market for a streaming gadget, a 4K capable streaming box is worth it.
Why you might skip it: Like its apps, Amazon's Fire TV interface is cluttered, filled with promoted content and is a pain to navigate through. Alexa Fire TV integration is still occasionally frustrating and voice controlling a TV through the Fire TV Cube can be painfully slow.
Check out the Fire TV Cube at Amazon now.
Price: $119
Chromecast Ultra
Why you would want it: If you've ever owned a Chromecast, you'll know that they can be extra useful around the house. With this unobtrusive little gadget, you can cast or stream content from your iOS or Android smartphone or Chrome browser to your TV. You can even cast your whole desktop if you want to.
However, it's not a traditional streaming box like the others since it doesn't come with its own remote. Basically, your smartphone acts as your Chromecast's remote and you can cast content from compatible apps like Netflix, Hulu, HBO Now, Sling TV, Plex, and Vudu straight to your TV. (Sorry, Amazon Prime Video doesn't support Chromecasts yet. It can't cast iTunes content, either.)
Better yet, you can also integrate Chromecasts with the Google Home and with HDMI-CEC compatible TVs, you can have usable (but limited) hands-free voice control.
Now, with the Chromecast Ultra, you can cast 4K and HDR content, as well. At $70, it's one of the cheapest streaming gadgets to do so.
Why you might skip it: Again, no actual physical remote. You will always depend on your smartphone or tablet to operate it. Not all content (notably Amazon and iTunes) can be cast.
Price: $69
Google streaming products are not available through Amazon but you can purchase the Chromecast Ultra via the Google Store and brick and mortar electronic outlets.
Other options
Nvidia Shield
Why you would want it: You can say that the Nvidia Shield is not in the same class as the other streaming boxes on this list. First, it was originally designed primarily as an Android gaming gadget. With that in mind, it has excellent hardware that's capable of outputting 4K, HDR and Dolby Atmos.
However, since it runs on Android TV, almost every popular streaming service like Netflix, Hulu, HBO, Vudu, Plex and Amazon Video are available. It can also act as another Chromecast in your home so you can cast content and mirror your Chrome sessions as usual and integrate it with Google Home.
With the Nvidia Shield's two USB ports, you can even connect a compatible USB TV antenna and watch and record live TV with it.
If you're looking for the best 4K hardware available but you're not locked into Apple's ecosystem, then the Nvidia Shield is worth a look.
Why you may skip it: It's quite pricey at $180 and it gets even pricier if you get add-ons like a gaming controller and more storage. If you're not an avid Android gamer, then the other cheaper streaming boxes are better buys. The Nvidia Shield, excellent streamer as it is, can be a bit of an overkill.
Price: $189