Look no further than your smartphone if you want to take near-professional quality pictures. Most of the latest and greatest devices come equipped with impressive cameras that let us play amateur photographers whenever the mood strikes.
With the right settings and accessories, you can play around with your smartphone camera and get it to act more like a DSLR. Tap or click here to find out how.
Now that you know how to take spectacular photos, it's time to up your game even more and turn them into works of art. For that, you're going to need a great photo editor. We've found one for you that just added an AI feature that helps you edit like a pro.
Enter PicsArt and AI Select
PicsArt is a photo editing app available for download on iOS and Android. As you might expect, all the usual photo editor features can be found within PicsArt, like cropping, cutting, applying filters and adding effects. However, the latest update introduced a new, incredibly useful feature: AI Select.
AI Select is a way to interact with your photos and PicsArts' other tools. If that sounds confusing, don't worry, it's actually quite simple.
AI Select is an artificial intelligence algorithm that you can utilize to select backgrounds, people, faces and hair. Once a feature has been selected, you can use the vast majority of tools PicsArt offers to customize it, from effects to stickers to text to cutouts to cropping and more.
In short, AI Select is a small button you can press instead of using PicsArt's eraser tool to manually select features and select something automatically. Currently, AI Select supports only background, people, faces, hair and heads, but sky and clothing will be supported soon.
How to use AI Select
Naturally, the first step is to download, install and open PicsArt. The app is free to use, however, some of its features are only accessible with in-app purchases. Once you're in the app, the process is simple: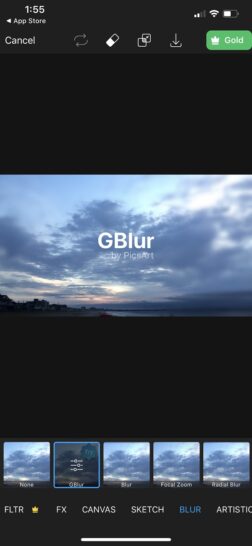 Tap the + button at the bottom of the screen and select an image.
At the bottom of the screen, select a tool. Most tools, like filters, feature the Eraser in PicsArt, and AI Select's functionality are built into the Eraser.
Pick your desired effect. Depending on what tool you choose, you'll have different options for effects.
Tap the Eraser button at the top of the screen, and then you'll see AI Select's selection modes at the bottom of the screen. Choose whichever mode best suits what you'd like to customize.
Tap on the checkmark at the top right of the screen and hit Apply.
You'll have to experiment with various tools and effects to find out how AI Select can best serve you. It's important to remember that while PicsArt is free, many individual components of the app cost money. So, if you notice a crown or the word Gold popping up or try me emblazoned on a specific effect or tool, know that you may be asked to make a purchase if you want to use it.
Once you figure out how to edit your photos the way you want, you'll want to keep all your images organized, too. Tap or click here for 3 simple steps to photo organization bliss.