The whole streaming scene is confusing. DirecTV Now changed its name to AT&T TV Now and can't seem to settle on plans and pricing. Tap or click here to parse the options. Disney+, Apple TV and HBO Max joined the party — and each one wants your money.
About 62% of all Americans subscribe to at least one streaming service, and that number will only grow. The problem with streaming is if you're not careful, you can spend $10 a month here, $5 a month there, $15 for this one … You get the idea.
Sure, there's a lot to look forward to when it comes to new streaming services and shows. But you need to look at your bottom line. How much is all this streaming costing you and how can you save money?
Remember, every dollar not in their pocket is another dollar in yours. So let's get started with insider tricks to saving money that only the pros know, starting with digging up bundle deals.
1. Check for bundles
Some people still have cable or satellite subscriptions and add a streaming service or two for a wider selection of programming. But if you want a lot of streaming subscriptions, prepare for a mountain of research.
While researching different streaming services and channel apps, you will notice that not all services are created equal. Some offer live TV channels and others are strictly on-demand. Tap or click here to see our streaming services with live TV comparison chart.
Don't forget exclusive content. Content providers are coming out with their own streaming services and eventually making the content they produce exclusive to their service.
For example, Disney+ owns the rights to everything in the Star Wars and Marvel universes. Once contracts with other services expire, Disney+ will be the only place to access these films. If you want a bigger selection of content, you'll have to subscribe to more than one service.
Related: Which on-demand streaming service is best?
The good news is there are package bundles that will help you save cash. Right now, you can bundle Disney+, Hulu and ESPN+ for $12.99 per month.
That's a lot of content for under $13, and if you want to watch a random live MLB game during baseball season, ESPN+ is just the place. Tap or click here to learn more about this bundle.
This is just one package bundle that's available. There are others out there, and more are likely to come.
2. Stream for free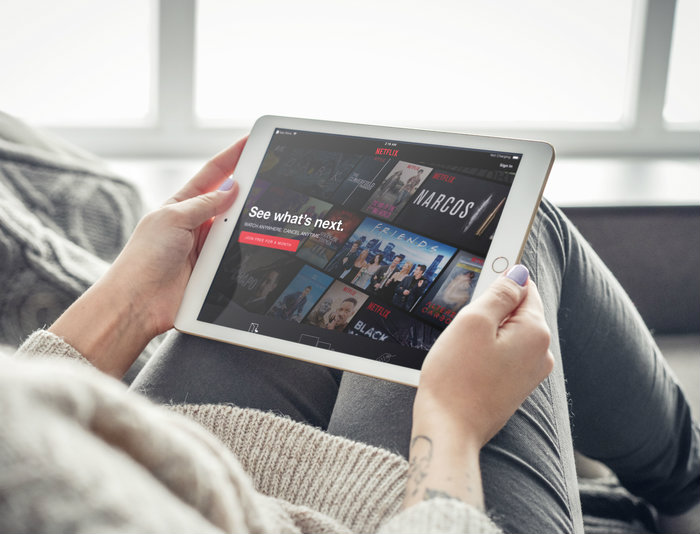 The world of streaming services is super competitive — which is great news for consumers. Companies are always trying to find new ways to reel in more viewers.
One of those ways is by teaming up with other businesses to offer deals on streaming, and sometimes it's free. Instead of paying for a service, you can get it as a complimentary bonus when purchasing other services or gadgets.
A perfect example is T-Mobile's program called "Netflix On Us." It offers free standard Netflix subscriptions to T-Mobile One unlimited data plan subscribers with two or more voice lines.
To take advantage of this deal, log into your My T-Mobile account and select Manage add-ons under the I want to box. Follow the instructions on the page and select which Netflix subscription you want.
Other free streaming services you can get, at least for a limited time, include Apple TV+, Disney+, HBO Max and Hulu. Tap or click here to learn how to take advantage of these amazing deals.
3. Take advantage of those free trials
Most streaming services offer new subscribers a free trial period when you sign up. Some provide a discounted rate for a specified period of time. These freebies give you the chance to find out which services have the content you're most interested in without the financial commitment.
Here are a few notable options for new subscribers:
Disney+

– free 7-day trial.

Hulu – First month free for its ad-supported and ad-free basic packages. For the Hulu+ live TV option, you can get a free 7-day trial.
Apple TV+ – New subscribers get a free 7-day trial. Or, you can get one year of free service with the purchase of a new iPhone, iPad, iPod Touch, Mac or Apple TV.
Amazon Prime Video – This service requires you to have an Amazon Prime membership, which you can try out for 30 days free.
Those are some of the free trials available now. With more and more streaming services hitting the market all the time, there's sure to be more popping up. Be sure to check with each service to find out what deals they offer before subscribing.
4. Speaking of free trials …
So, this ties into what we spoke of in the previous section — free trials. Many people make the mistake of signing up for the free month trial period, then forgetting to cancel before their cards get charged.
Some even forget to cancel the subscription for months until they look at their bank statement and realize they've been paying for a service they never use. Kinda like that gym membership we had to have at the start of the new year.
But with streaming services, you can cancel immediately after you sign up and still watch through the free trial period. We recommend doing this so you don't forget and get stuck with unexpected bills.
5. Do you really want to watch the next episode now?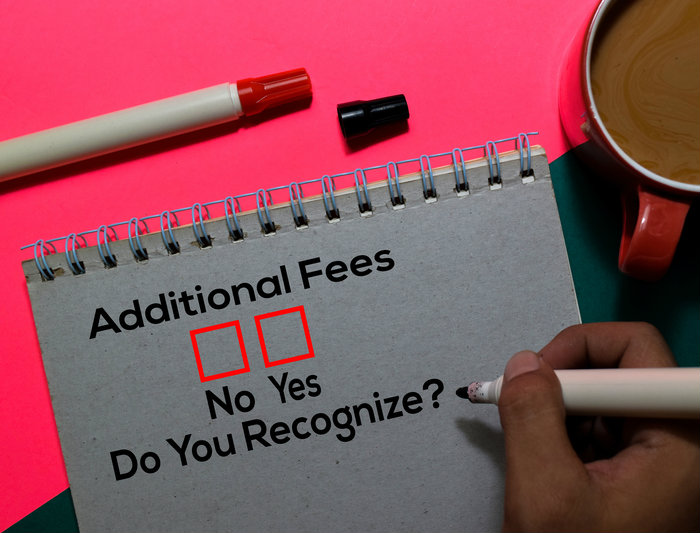 You might not know this, but your internet provider has likely put a data cap on your service. Many big companies like Cox Communications and Comcast have a 1TB limit on the amount of data you can use in a month.
If you go over that limit, you'll see additional fees on your internet bill. For example, if you're a Cox Communications subscriber, you will be charged $10 for every additional 50GB you use per month. Streaming tons of movies and TV shows could cause you to hit your data cap easily, so you don't want to waste a single GB.
Streaming services like Netflix and Amazon Prime Video offer the option to play the next title on your watch list automatically. This could cause you to go over your data limit and add fees to your bill.
The best way to avoid this mistake is to make sure you close out of your streaming app when you're finished watching your shows or movies. To be extra safe, you might want to disable autoplay altogether.
It's simple to do.
For Netflix, just go into your account's Playback Settings and uncheck the autoplay option.
For Amazon Prime Video, open Settings and select Auto Play, then slide the toggle next to Allow Auto Play on this device to the left to turn it off.
If you're using a streaming service other than Netflix and Amazon Prime Video, look in its settings menu for similar ways to turn off autoplay. If you can't find it, a quick Google search should give you what you're looking for.
6. Pick and choose wisely
If you truly want to save money, be careful what you sign up for. A huge mistake some people make is they subscribe to too many streaming services. Netflix, Hulu, AT&T TV Now, Disney+ — sure, they all have great content you enjoy, but paying for all of them could cost you more than you're comfortable with.
Don't fall into this trap. Instead, take advantage of the free trial periods and decide which services you absolutely need. It's OK to subscribe to more than one, but keep an eye on the total you're spending each month.
7. Sometimes a long-term relationship is best
Before you sign up for a streaming service, find out if it offers a deal for a longer contract.
For example, if you subscribe to Disney+ on a month-by-month basis, you'll pay $6.99. But if you sign up for an entire year, it costs $69.99. That works out to approximately $5.83 per month.
Obviously, you won't get rich this way, but you will save some extra money. Other services also offer annual deals, so make sure to check with each of them and take advantage of these offers.
8. Do you need all the bells and whistles?
Most streaming services have multiple subscription plans. For example, Netflix offers Basic, Standard and Premium plans.
And they all have different pricing. Basic is $8.99, Standard is $13.99 and Premium is $17.99. The main difference between Basic and Standard is Basic doesn't offer HD and you can only watch on one screen at a time. With the Standard Plan, you get HD video and can watch on two screens at the same time.
With Premium, Ultra HD is available and you can watch on up to four screens at one time — but do you really need those options?
If you don't have a large family where four people could be watching in different rooms at once, there's not really a need to pay the extra fee. Those fees add up over time and remember: Saving money is the goal here.
9. Your regular TV will do just fine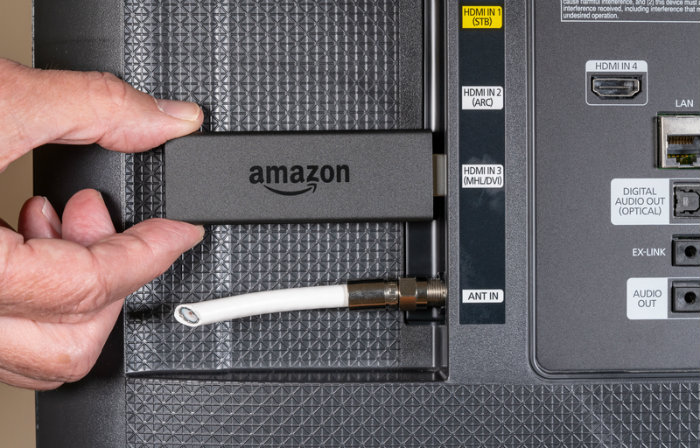 Some people think they need to run out and buy an internet-connected smart TV if they want to make the switch to streaming services. That's just not true.
As long as the TV you already own has an HDMI input, you can use it to stream. All you need to do is purchase an affordable streaming box or stick and plug it into your current TV. You can see the difference between a streaming box and a streaming stick by looking at our comparison charts.
Tap or click here to learn about streaming media player boxes.
Tap or click here to learn about streaming media player sticks.
Now that you know how to save some coin on streaming services, don't be afraid to give it a try. Who knows? You might become a pro before you know it.