Flashback a few years to 2014 when Netflix commissioned content from outside the U.S. for the first time. From that moment, Netflix has made it a priority to produce exceptional foreign language material and offer it to the company's global audience.
This approach has proven successful with a string of highly popular movies and series such as "3%," filmed in Brazil and the German hit "Dark," with the latter claiming 90% of its audience is outside Germany.
While creating such favorites is worthy of applause, viewers who do not recognize languages beyond their native tongue may find the idea of watching international programming too challenging to bother. Thankfully, leaders at Netflix strive to ensure all viewers can experience its content without language barriers by dubbing and subtitling most of the company's original material.
What to do if you don't like the voice-over dubbing that Netflix applies to English-speaking audiences? There's an easy way to turn it off, listen to the actors in their native languages and use subtitles. Here's how.
RELATED: 4 SECRET NETFLIX HACKS AND 1 BONUS TIP YOU'LL WISH YOU KNEW SOONER
How to turn off dubbing?
If you registered your Netflix account in a primarily English speaking country, including the U.S., foreign programming plays with English dubbing by default. If you would rather listen to the original audio, the first step is to log in to your Netflix account.
Using a desktop:
Start your movie or show and hover your cursor over any area of the screen. This action will bring up a toolbar. Click on the speech bubble and choose your language option.
While Netflix is making every effort to share content in as many languages as possible, you may only see a few options depending on the content.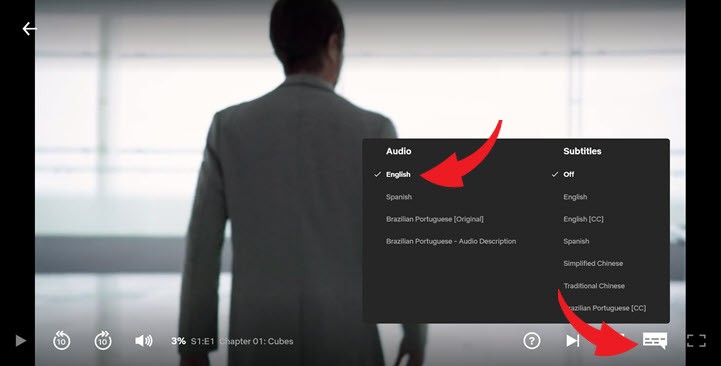 For an Android or iOS device:
Begin playing your program and tap on the screen to display the toolbar. Click on the Audio & Subtitles option.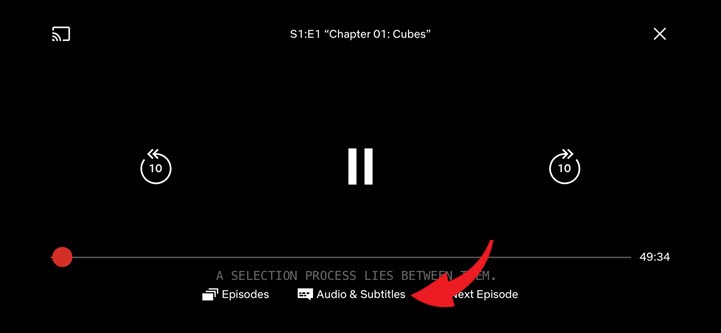 Although English is your default setting under Audio, you can choose to go with the original language as noted for you, which will present the content spoken in the actors' native tongue.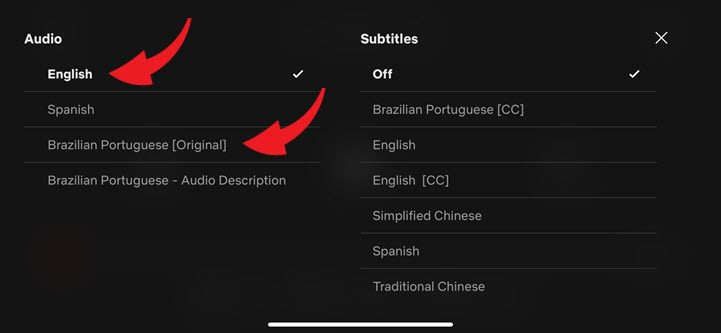 Turning on subtitles
If you are struggling to understand the foreign dialogue of a program, you may want to consider adding subtitles to the screen to help ensure you can keep up with the storyline. As you see in the above image, clicking the Audio & Subtitle icon will offer the option of turning on subtitles in addition to changing the language.
Tap on the vernacular you want the subtitles to be written in and enjoy the show.
You will notice a few subtitles include closed captioning, as marked CC, for those who are hearing impaired. Uncertain about the difference between subtitles and closed captioning? In addition to displaying the dialogue, closed captioning will describe the program's sounds or effects through text on the screen for the viewer who is unable to hear any audible noises.
Changing the language of your profile
Maybe you have overseas family or friends visiting and would like to watch one of their favorite Netflix shows. Or, you would like to learn a bit of foreign vernacular by immersing yourself in different languages. You are not limited to changing the dialect of your content as there are a couple of methods for modifying the language of your Netflix profile if desired.
(Note: Changing the language in your profile will not affect other profiles in your Netflix account.)
To change the overall language in Netflix go into your Account and under My Profile click on Language, make your selection and tap Save.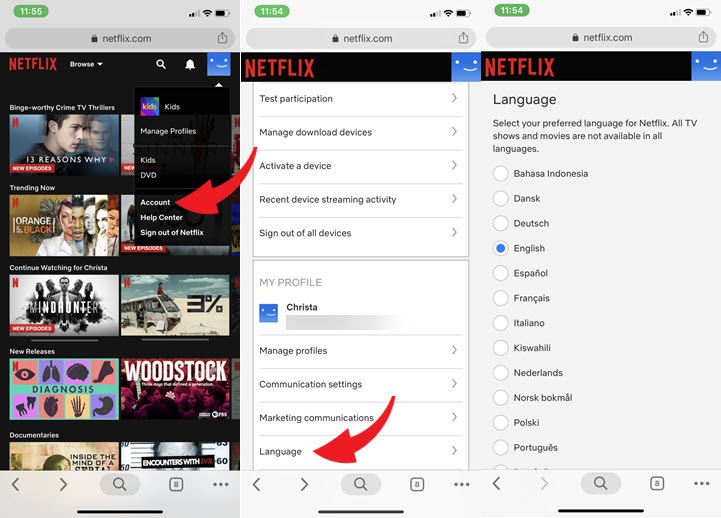 A second way to modify the general dialect of your Netflix experience is through managing your profile. Go into your Account and tap on Manage profiles under My Profile. Click the Edit pencil and choose your desired language. Click Save.
RELATED: DISNEY'S NEW STREAMING BUNDLE MIGHT JUST MAKE YOU CANCEL NETFLIX
Once you tap Done, the wording throughout the website will immediately switch to your chosen language, including any communications you receive from Netflix. To undo, simply return to your Account, Manage Profiles and turn the language back to your default.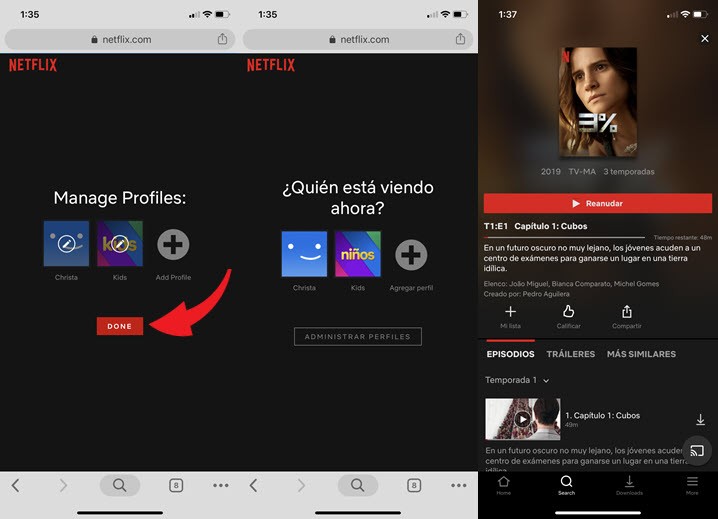 Did you know some countries block people from accessing certain content on the internet? It's true. If you're an international traveler you will never have to worry about having access blocked to sites like Netflix if you use ExpressVPN.
Have access to Netflix wherever you are with the VPN Kim trusts: ExpressVPN. Get three months free when you sign up for one year at ExpressVPN.com/Kim.