Since its inception, iCloud has established itself as one of the most popular Apple storage services and rightfully so. It gives users reliable access and the ability to store, sync and back up content (and much more) across multiple devices.
It's a comfort to know that all of your data is being backed up to the cloud. However, there's also the question, "How do I turn off the iCloud if I'm not using it?" This question is becoming more and more common.
While a strong majority of users still favor using the iCloud feature, for numerous reasons, it may be time to make a change. We'll give you the what, why and how you should go about turning off the iCloud feature on your iPhone.
What is iCloud back-up?
Let's start with the basics and work our way forward. Simply put, Apple's iCloud feature allows you to sync and store the data that you need across multiple devices.
In other words, iCloud gives you easy access to your data whether you're using an iPhone, iPad, etc. As long as you're signed in with the same Apple ID, you can find all of your iCloud content on any device.
The iCloud itself has proven to be a handy dandy tool for those who wish to have exclusive access to their content no matter which device they're using. It also offers each user 5GB of free storage space. Additionally, users are able to save and sync photos, movies, music and documents, as well as update calendars, add contacts and much more.
Besides storing and syncing, iCloud is useful for other things too. It can be used to back up data, share photos and even find your iPhone if it's lost or stolen. That's right, if you have the Find My iPhone feature enabled, thieves won't be able to turn off or disable your phone without your iCloud password.
Reasons you wouldn't need iCloud
So, if iCloud gives you all of these cool and useful features, why would you want to turn it off?
The answer always comes back to the most valued commodity of the online world — privacy. As useful as the iCloud can be, there may come a time when you just want it to be turned off in order to preserve private data from unauthorized users.
The truth is, there are those of us who might not want to have certain photos and documents automatically shared for everyone to see. That includes Apple as well. Or maybe you just want to put a pause on iCloud syncing certain content from one device to another.
How to turn off iCloud
Turning off iCloud is fairly easy and there is even a way for you to pick and choose which apps and capabilities you want to be shut down or kept on. You can turn off syncing for special items, sign out of iCloud or just delete the account from your device.
If you want to turn off/sign out of the iCloud on your iPhone, follow these simple steps: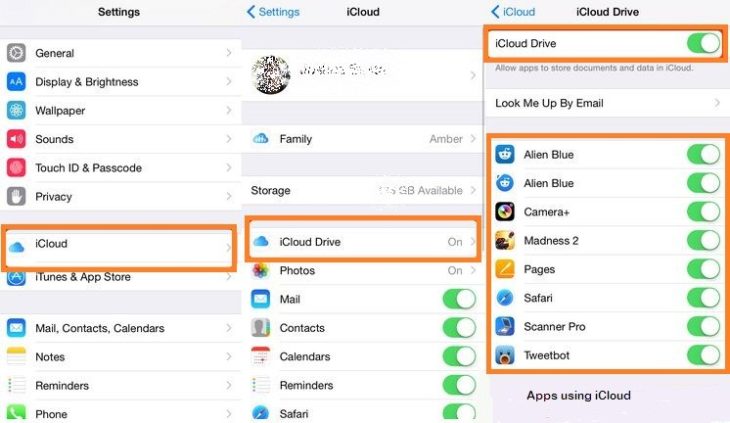 Start by going to your Settings app
Tap your name at the top of the screen
Scroll to the bottom and choose the Sign Out option
Next, you'll be prompted to enter your Apple ID. Tap the Turn Off button. This will result in turning off features like, Find My iPhone.
From here, you can choose which data you wish to keep on your phone. Pick an choose the specific program/apps you want to keep by moving the slider to green (on).
Proceed by tapping the Sign Out button in the top right corner.
Choose the Sign Out option one last time. You are now signed out and the iCloud and its features have been disabled.
Now, you're probably asking, "What if I don't want to turn off the iCloud completely, but just some specific features?" Good question.
Just go through the following steps:
Go to your settings
Choose your name
Tap the iCloud
A screen with all of your iCloud features listed will appear. To disable the features that you don't want, you can move sliders until they turn white. This means the feature is turned off.
Now, for certain features, like Photos, you're going to have to take an extra step. Tap the menu button for each to be re-directed to another screen with more options. You can move the sliders to the off position from there.
That's it, your iCloud is off for safekeeping until you choose to use it again.