Ever send out an email to never receive a response? Before long you send a second email, knowing your recipient will respond, and yet they don't. If the recipient was a celebrity of any sort, forget about a reply.
On the other hand, if you sent your email to a family member, friend, or coworker, a lack of response or silent treatment can make for an awkward moment the next time you see each other. Without a response, how will you know if he or she ever received your email or even bothered to open it? What could have happened?
Certainly, you have checked your sent folder, watched your inbox for a 'failure to delivery' notification, and contemplated writing a follow-up to your follow-up. Of course, you quickly realize that sending multiple messages may be met with annoyance, compounding the situation.
To spare you from further worry, we have a few pro tips that let you check to see if your recipient opened your message.
What are read receipts?
A read receipt sometimes referred to as return receipt, is a notification confirming the recipient received and opened your message. These are often used by business professionals, including marketers, to measure the effectiveness of their email campaigns and manage follow-ups. However, read receipts can also prove handy for personal use.
You may find your email provider offers the option to request a read receipt when you send an email. If you are unable to locate this feature, setting up read receipts is quick and straightforward on popular platforms like Outlook, Mozilla and Gmail.
Outlook
Microsoft makes requesting a read receipt very simple. Open up Outlook and click on new email to compose your message. When you are ready to send click Options in the top toolbar and click Request a Read Receipt. You can make the additional selection to have a delivery receipt sent to you as well. These two features will ensure you know when the email was received and opened.

(PssT: PC problems? We've got you covered with Kim's NEW weekly Windows Scoop newsletter, designed to help you master your Windows gadgets. Get it straight to your inbox for free, and learn about the latest Windows updates and security tips!)
Mozilla Thunderbird
To enable return receipts in Mozilla's Thunderbird, go into the program and click the three-line menu. Choose Options and then Account Settings.
Tap Return Receipts, click Customize return receipts for this account and checkmark When sending messages, always request a return receipt. Depending on your needs, you may want to select other options as well.
Related: Best free email program for Windows, Mac and Linux
Gmail
Unfortunately, the basic version of Gmail does not allow you to request a read receipt. You must be a Google G Suite premium user and have administrative rights to the account.
To enable read receipts in G Suite head over to the Admin Console. Click Apps then tap on G Suite. Select the Gmail option and click on User settings.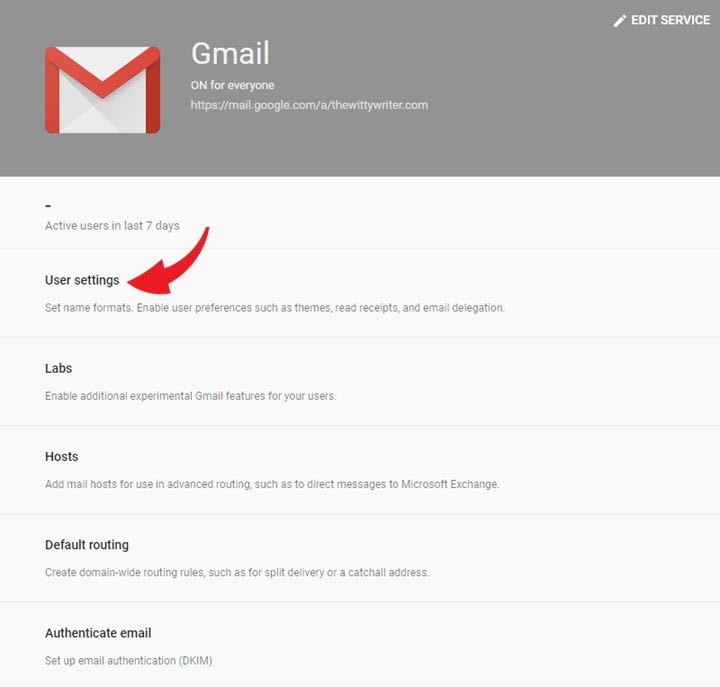 Click Email Read Receipts to edit the feature.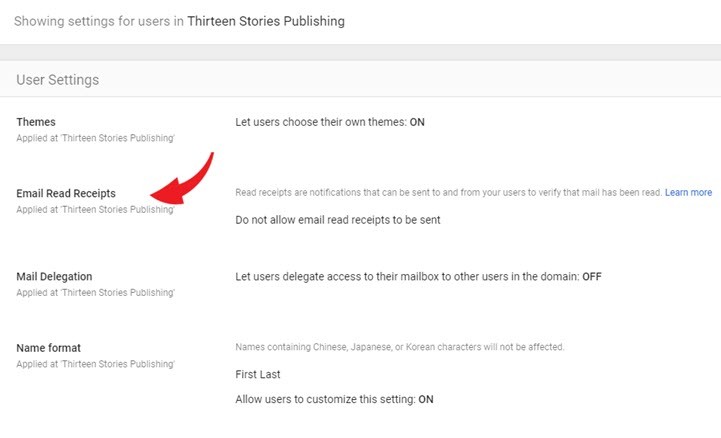 Here you have several options. Click Allow email read receipts to be sent to any address, tap Save. Changes may take up to 24 hours to work for all account users.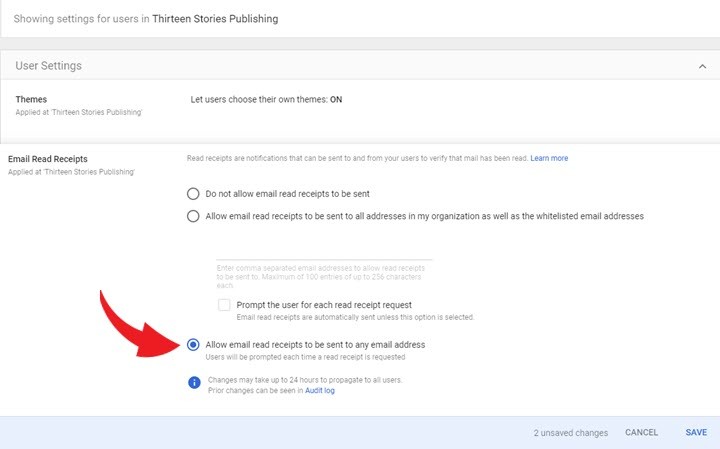 Once Gmail has updated your settings and you are ready to send out a message, go into Gmail and compose a new email. Before you hit the Send button, click on the three-dot menu at the bottom right corner and select Request read receipt. Done. Gmail will notify you when your recipient opens the message.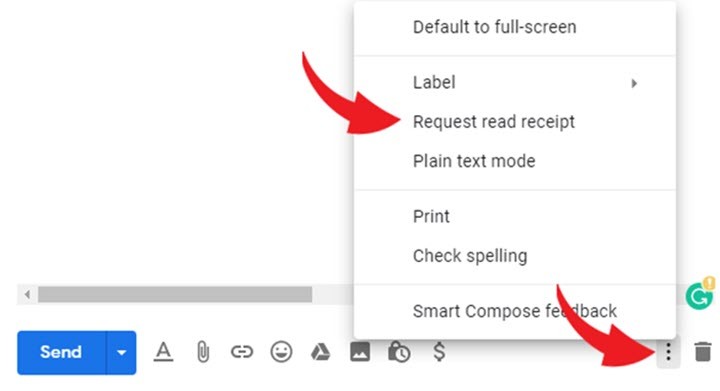 Related: What the new Gmail means for you
Utilize email tracking software
If you use the free version of Gmail or you want an alternative that provides additional features, think about signing up for a third-party solution. Most of these services require a subscription. However, some have free basic plans.
SalesHandy
While directed to business users, SalesHandy email tracking software has a free version for individuals. This basic plan provides email tracking along with real-time desktop notifications. The free version works with Gmail and G Suite.
If you use Microsoft products including Office 365, Outlook or Exchange, or another STMP email you need a SalesHandy paid subscription plan which starts at $7 per month, per user.

Mailtrack
Considered a no-fuss email tracking tool, Mailtrack is free to use for those who simply want to track their emails. Mailtrack works with Gmail and has a user-friendly interface. If you would like additional features, subscription plans start at $4.99 per month (billed as a one-time payment of $59).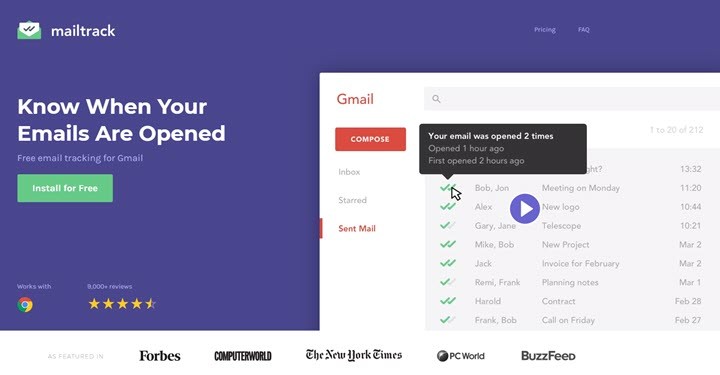 Get Notify
Get Notify is one of the few email tracking options that work with Outlook, Gmail, and Thunderbird. It is a free program that allows you to track up to 150 emails per month, with a maximum of five emails every day.
To increase your daily/monthly limit Get Notify asks for a donation. Not only does Get Notify alert you when your email recipient opens your messages, but it provides delivery confirmation and the recipient's details including IP address and geographical location.
While all of these methods will help you keep track of when someone opens your email, it is not a guarantee you will get the response you were seeking or any response at all.