So you want to start a podcast. First, listen to our own Komando On Demand podcast where Kim speaks with Bart Roselli, a top advertising executive. He shares insider tricks on how to get started and how to make money. Next, read on for tips on joining the podcast revolution.
You probably already have some favorite podcasts. Maybe you like the podcast versions of your favorite sports talk shows, follow the quirky history stories of The Futility Closet, or keep up on the latest political discussions. Breakout podcasts like Serial and S-Town have created big buzzes that got people around the nation talking about them. Podcasts are booming.
You want in on the podcast world, but there's more to it than just talking into a microphone. Here are some steps to get you going in the right direction.
Find your topic
There's a lot of competition out there in the podcast world. If you want to break out above the noise, you'll need a compelling topic. There are a lot of questions you can ask yourself. What are you passionate about? Is there already a competing podcast out there? Can you do it better or differently enough to set yourself apart?
Spend some time thinking through your goals. You could be doing this just for fun, or to share a subject you're passionate and knowledgeable about. It could be a tie-in for a business or website aimed at existing customers or growing your customer base. Perhaps you have ambitions for eventually making money from your podcast through advertising or listener patronage.
Once you've narrowed down your topic and goals, think about defining your target audience. Your approach could be very different if you're talking to retirees, millennials, or people who dote on their cats. The more specific you can be in defining your audience, the better chance you have at tailoring your content to attract the right listeners.
Here's how to get started with listening to podcasts.
Make the commitment
There's a lot that goes on behind the scenes of your favorite podcasts. They can involve a lot of deep research, writing scripts, sourcing music, and coordinating with guests. Don't underestimate the time commitment required for a well-rounded and thoughtful podcast episode.
You also need a regular schedule. If your podcast starts to pull in listeners, they will want to go through your archives and follow your new shows. They can lose interest fast if you only publish your podcasts sporadically, but you can build an audience if they know to expect a new episode every week on a particular day.
Get the gear
You don't have to spend a fortune to get a good microphone and recording setup, but do invest in quality equipment. A good USB microphone hooked up to recording software on a computer or portable device can be a good start. You will also need to edit the audio. You can test the waters with an open-source editor like Audacity. Click here to learn more about the free Audacity program.
Perhaps the fastest way to record and distribute a podcast is with an app like Anchor. Check out our look at this interesting all-in-one podcasting app. Anchor's ability to publish podcasts is a great feature for beginners. Otherwise, you will need to look into hosting options, which you can get through services like SoundCloud, Podomatic, or PodBean. These hosts all offer instructions for then submitting your podcast to services like iTunes so listeners can get easy access to your creations.
Before you submit your podcast for distribution, consider recording several episodes so you can get a head start on making regular releases. This will also help you hone your skills and learn about how long it really takes to produce each session.
When it comes to podcasting, there's no substitute for just getting right in and doing it. You can think about it, research, and plan ahead, but ultimately it's about talking into the mic and making it happen.
Need some good podcast suggestions to get started?
Check out:
These informative podcasts from Kim Komando delve into the fast-moving world of technology and the relevant tech issues and topics that are continuously transforming our lives.
We'll give you a sneak peek. Listen to this trending Komando On Demand podcast to learn if Amazon's Alexa is spying on you
It's easy to subscribe! Just click the iTunes or Google Play or Spotify link to subscribe via your smartphone, or download individual episodes on your computer by clicking the "Download" link in the bottom right of each episode's summary.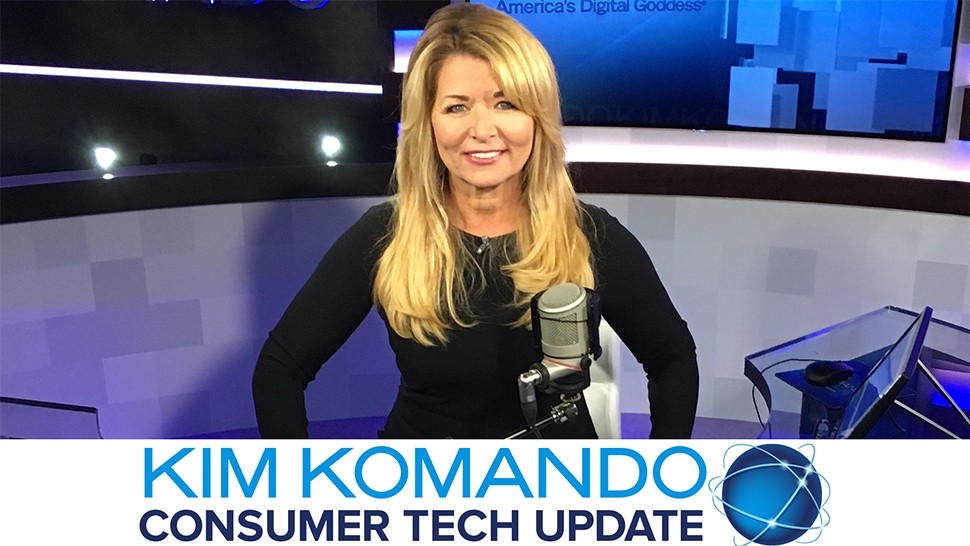 Listen to Kim Komando take on real topics you care about every weekday. You'll hear facts, opinion and the latest tech information underneath the surface in just one minute.
Do you want to hear Kim's thoughts on the world's fastest supercomputer? 
It's easy to subscribe! Just click the iTunes, Google Play or Spotify links to subscribe via your smartphone, or download individual episodes on your computer by clicking the "Download" link in the bottom right of each episode's summary.