It's been a few years since voice assistants became mainstream. If you need to make a call, take a note or search for something, all you need to do is say the wake word and ask.
But as time passed, we started wondering who was listening, when they listen and what they do with all the recordings. And now, many speakers have cameras in addition to microphones. It makes sense if you're at least a little freaked out. Tap or click here to see how smart speakers can be hacked.
If you've been waiting to enjoy the convenience of a voice assistant without worrying about your privacy, here are the best ways to configure your smart home hub.
How to optimize Echo Show for privacy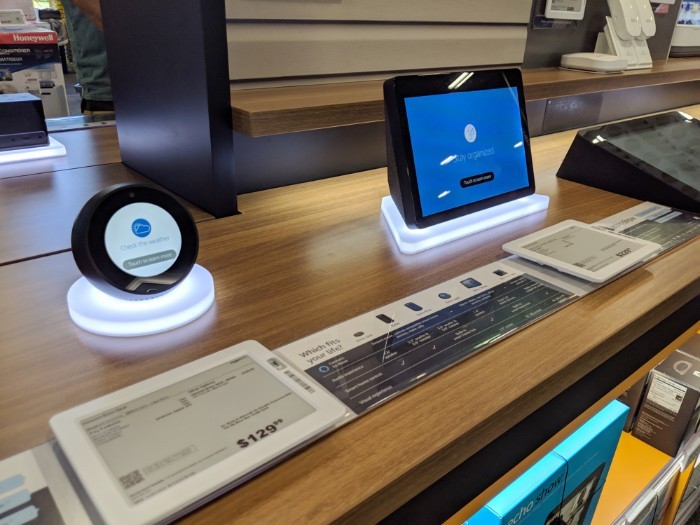 Out of Amazon's Alexa-enabled smart displays, the Echo Show 5  is the most privacy-aware edition yet. Right off the bat, the device includes a mechanical slide that can cover the front-facing camera, and a digital "privacy hub" for Alexa that can be accessed online. This is where you can adjust settings to fit your privacy needs.
If you're using an older Echo Show, you can disable the microphone and camera by pushing the button on the top left of the device. You can change specific privacy settings using the online privacy hub as well. If you're not using the camera, it's worth shutting it down until you're ready to start it up again.
To access the privacy settings, download the Alexa app, navigate to Settings, then Alexa Account, followed by Alexa Privacy. 
Here, you'll be able to listen to and delete audio recordings Alexa may have already captured, manage permissions and change how your data "improves Alexa." This option will allow you to stop Alexa from recording you. Simply open Manage How Your Data Improves Alexa and toggle the setting off to disable transcriptions.
Now you'll know when Alexa is recording you because the blue light will glow. It should only come on when you say the wake word, so make sure it's an uncommon word so Alexa isn't triggered by ordinary speech. Otherwise, you may find yourself spooked when Alexa "spontaneously" activates.
How to optimize Facebook Portal for privacy
Do you want Facebook to see even more of your life? If not, you can disable the camera and microphone on Facebook Portal.
Simply tap the camera and microphone off button on the top of the device. Additionally, you can block the camera with the included cover that came with your Portal (it's a small, plastic flap that clips on to the top of the screen.)
You also have the ability to set a passcode so only you can unlock the screen. To activate a passcode, go to the home menu of your portal and tap settings. Then, tap privacy, followed by passcode.
Your code can be between four and 12 digits, so make sure only you know it. The privacy menu can also be used to delete voice recordings captured by Portal, as well as adjust how Facebook harnesses the data it's collected.
One major factor that can affect your privacy is your status. Because Portal is based on the Facebook Messenger app, it will inform everyone on your friends list whether you're "online" or not. Tap or click here to learn about adjusting Facebook's privacy settings.
This can encourage them to call or message you. If you want to keep your device private, open settings once again and turn on Do Not Disturb. This will keep your status hidden and automatically silence incoming calls.
How to optimize Nest Hub for privacy
Nest is owned by Google and, by extension, relies on your Google account to aggregate information. Luckily, adjusting the privacy settings of your Google account will also affect your Nest Hub, so make sure to take the time to choose what works best for your lifestyle.
Tap or click here to see how to adjust your privacy settings and see what Google knows about you.
If you download the Nest app, you'll be able to review and delete video and audio footage captured by the Nest Hub. According to Google, the device only captures video when the light is glowing green, so if it isn't lit up, you're in the clear.
Otherwise, open your app and select your camera from the home screen. Tap the gear icon in the upper right corner of the app and scroll to delete video history. Tap delete history to confirm.
For extra security
Living in a smart home doesn't have to be like 1984. With the proper know-how, you can get the benefits of a Jetsons-style house without the drawbacks.
Keep in mind, a common theme with all three of these devices is their ability to capture audio and video — events that can sometimes occur spontaneously.
Even with fully optimized privacy settings, it's still recommended you put your smart home assistant in a common area like a kitchen or living room, rather than a private space like a bedroom. This way, there will be less of a chance for the device to turn on by accident. Tap or click to see why Alexa creeps people out.
As an Amazon Association, Komando.com may earn a commission from qualifying purchases made on Amazon.com.