What's better than having thousands of movies and television shows at your fingertips? Having them at your fingertips for free. Netflix is a powerhouse when it comes to streaming services and it's making an even bigger splash with its hundreds of original shows and films. The content library is constantly growing, but that also means inevitable subscription price hikes.
While you can join the ranks of Netflix's millions of streaming customers for prices as low as $7.99 per month, there are some legitimate ways to access Netflix for free. You just have to know how to find them.
From free trials to cellphone contract perks, we'll look at the way you can get Netflix without paying extra. At a minimum, you can enjoy a month of the service without paying a dime, but there are a few longer-term ways to keep watching.
Free trials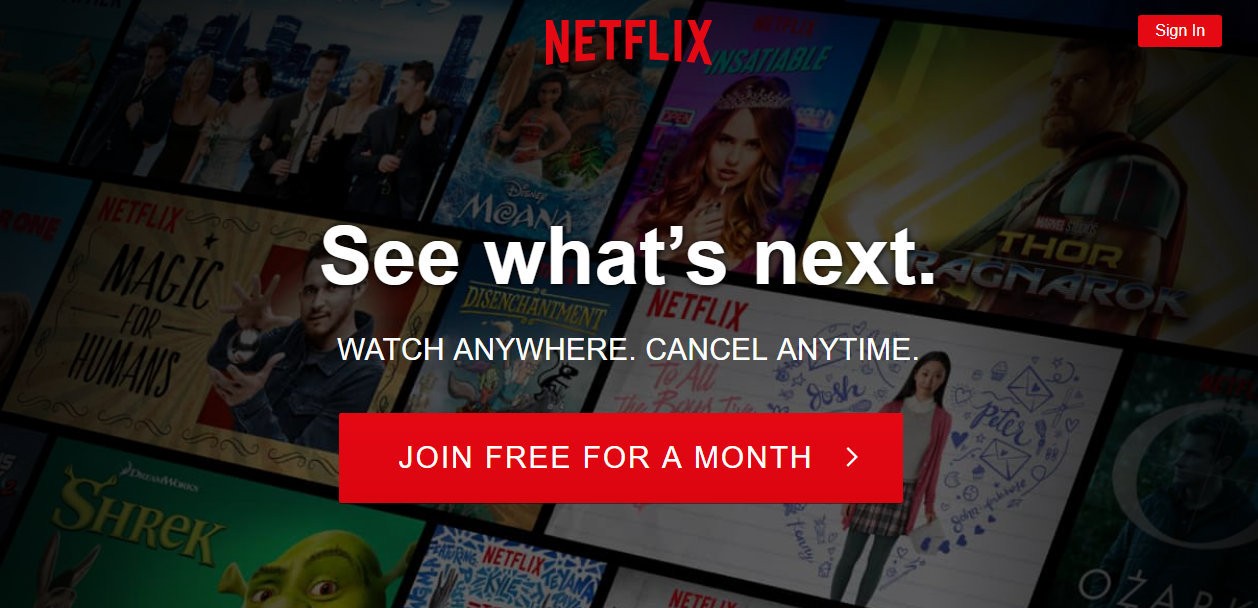 The easiest way to get free Netflix is to take advantage of the service's free trial for new subscribers. This is super simple, especially if you're genuinely new to Netflix. Just go to the site and sign up for the month-long free trial. Just be sure to cancel before its up if you don't want to become a regular paid member.
Some people try to take advantage of the free trial offer and sign up multiple times using different email addresses and credit cards. The Netflix terms of use states: "Members of households with an existing or recent Netflix membership are not eligible. We may use information such as device ID, method of payment or an account email address used with an existing or recent Netflix membership to determine eligibility."
You might be able to get away with working the system for more than one free trial, but ultimately your time will still run out.
Some people have reported receiving an extra free trial month offer from Netflix after canceling, but be sure to wary about scam emails. We saw a convincing-looking Netflix phishing scam earlier this year. Click or tap here to find out how that Netflix scam works.
Borrow from family or friends
Netflix knows that people sometimes like to share their streaming subscriptions with other family members or friends, but it won't let customers just share the service willy-nilly. However, you may be in luck if a generous person is willing to let you in on his or her subscription.
The basic $7.99 subscription plan only lets you stream Netflix on one screen at a time, so this isn't a good candidate for sharing. A person on the standard $10.99 plan can stream to two screens at the same time, which could work out well if a family member or roommate already subscribes to this plan and doesn't mind hooking you up with the login details.
People who subscribe to the premium $13.99 plan are allowed streaming on four screens at a time, so this is a good option for families with multiple devices and members who all want to watch different things. Even if you don't have someone who's willing to let you watch for free, you might be able to strike a deal to split the cost and get your Netflix at a greatly reduced rate.
Click or tap here to learn how you can download Netflix shows and movies.
Netflix as a free bonus
Some companies offer Netflix as a free bonus to go along with their service plans. T-Mobile is the most famous of these, though not everyone qualifies for the offer. T-Mobile says you must have "two or more lines on an eligible T-Mobile ONE tax inclusive voice plan." If that's your calling plan, then you're in luck. You can either create a new Netflix account or associate your existing Netflix account with your T-Mobile account and enjoy your streaming video perks.
Verizon also offers a Netflix carrot, but it's not for cellular customers. The company unveiled a paid Netflix subscription early in 2018 to go along with certain Fios internet/TV/phone plans. Verizon says it will notify eligible subscribers when they can redeem the Netflix reward. The prepaid credit is good for a one-year standard subscription. You will need to check the details of your service to see if you qualify.
While free Netflix is a nice bonus, it's just one factor in choosing a cellular or internet provider. It may be enough to tip the scales towards T-Mobile or Verizon if you were already considering changing plans.
Even if you run out of options for free Netflix, it's still worth weighing the cost of the subscription against the price of cable. If you love Netflix's programming options, then it may be still be worth it to you to pay for the service.