Modern video games feature realistic graphics and adrenaline-pumping story lines. But sometimes you want to revisit the classic games of yesteryear. They're still fun and exciting and you can always strive to beat your own high score.
You don't have to go to an arcade to stack colorful blocks with Tetris, stop a spaceship invasion with Galaga, or avoid the ghosts in Pac-Man. These and other retro games are available right on your iPhone or iPad.
While you can fit all of these App Store games onto your iPhone, sometimes the extra screen space of an iPad is a luxury worth seeking out, especially with a role-playing game like Final Fantasy where you're exploring a wider world. Check out these 10 classics that will take you back to the heyday of arcades and early gaming consoles.
We have to kick this off with a true classic: Tetris. This free-to-download version of the falling-blocks game gives you several different modes to try out, including an entertaining Galaxy Mode that sets you off to explore a multilevel galaxy. The colorful stacking experience is still at the heart of the game, and it's still just as satisfying as you remember.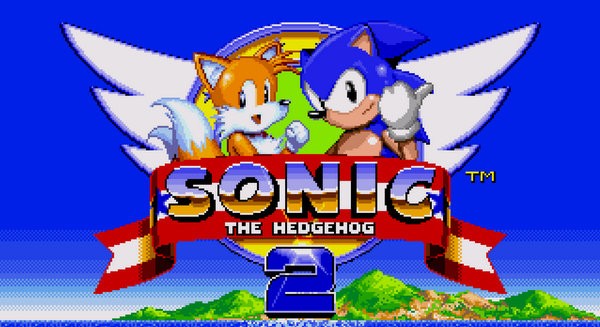 While the original Sonic the Hedgehog is available for iOS, the Sonic the Hedgehog 2 Classic sequel edges it out with better ratings from players. It's free to download and will transport you back into the world of Dr. Eggman, Sonic, Tails and Knuckles. The free version is supported by ads. With a Sonic the Hedgehog movie in the works, this is a great time to revisit Sonic's game universe.
There are several variations of Pac-Man available through the App Store, but this particular Pac-Man offers both a classic gameplay experience and a different sort of maze style created through a sponsorship with energy-drink company Red Bull. No matter which you choose, you will still gobble up pellets while trying to evade the ghosts. This game is just as entertaining and challenging as you remember it being.
Tap or click here to uncover Google's secret text adventure game.
Super Mario Run is all about adapting the gameplay for Nintendo's hero Mario for mobile, making it just as good a fit for an iPhone as an iPad. You have to time your taps to guide the plucky plumber through his jumps and spins as you try to rescue Princess Peach. The first few levels are free to play, but it will cost you $10 to continue and unlock the full game.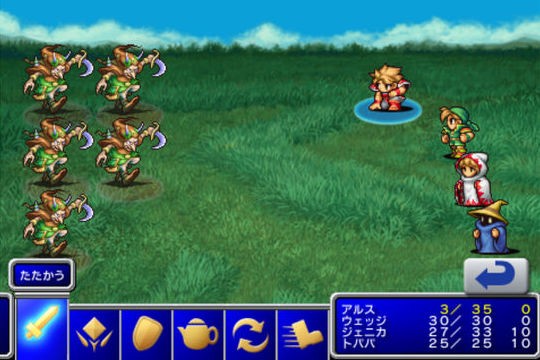 Originally released way back in 1987, you can turn back time and load Final Fantasy from Square Enix on your modern iOS device. You control the Warriors of Light on their quest through a fantasy realm. The iOS release includes bonus dungeons added to later versions of the game. This is a game that's especially nice to play on an iPad with more room to enjoy the details, graphics, and navigation. The $7.99 price tag may keep casual fans away, but old-school Final Fantasy aficionados will get a kick out of revisiting this game.

Playing this computerized version of the classic solo card game is like visiting an old friend. There are just as many solitaire apps available in the App Store as there are variations on the game, but this free version of Solitaire from MobilityWare has been out for 10 years and is still a popular choice. You can settle in for a regular game, or take on MobilityWare's daily challenges.
Click or tap here to learn how to test your iPhone for hardware problems.
Everyone's favorite weird alien-looking orange character returns to star in Q*bert Rebooted. The Rebooted option features 3D-style graphics, or you can stick with the old-school approach and go with a classic arcade mode. This game is free to download, but you'll want to spend the bucks to remove the ads to make it a much more enjoyable trip down video-game memory lane.
Galaga Wars takes the venerable arcade classic and lovingly updates it for the modern mobile experience. The basic gameplay is still there: You're a brave spaceship fighting waves of enemies, it's just that it all looks fresher and fancier. The download is free, but in-app purchases may lure you into buying new ships.
Remember Frogger? Crossy Road takes the same concept, but this time you start off as a chicken trying to make your way across a busy road. The gameplay opportunities are endless and there are plenty of funny new characters to unlock, which is why this Frogger-inspired game has become so popular on the App Store.
You won't recognize Tomb of the Mask from the old arcade days, but it combines retro style with an endless trap-filled maze that makes it feel like it would fit right into an arcade in the '80s. It's addictive and will keep you on the move as your explore the labyrinth. The simple controls make it just as easy to play on the smaller screen of an iPhone as on an iPad.
Take a break from your Xbox and return to your gaming roots with these fun games. They're throwbacks to a different time, but they'll keep you entertained and they're perfect for when you have just a few minutes to dedicate to your gaming when you're on the go.