Once you cut the cord, it's hard to go back and leave all that streaming content behind. There are many ways to stream your favorite movies and TV shows and one of the easiest and most convenient is through a smart TV.
Many smart TVs have Roku, Fire TV or Google TV built right in, and you can download any streaming apps you might need. Your smart TV is more than just a brainy boob tube, however. You can use it to control your smart home and make video calls. Tap or click here to get more out of your smart TV.
Amazon's Fire TV Sticks and Cubes are great options for bringing streaming features and more to any TV. These devices come loaded with apps, games, Alexa and access to thousands of films and TV shows. You may be surprised to learn there are several hidden features only the pros know. We'll fill you in.
What's the difference?
Before we discuss the tips and tricks, you might be asking yourself what the difference is between the Fire TV Stick and the Fire TV Cube. Honestly, there has to be a bigger difference than just the size and design, right?
The biggest difference is the Fire TV Cube can function as an Alexa speaker and streaming device.
Because the Cube can function as a smart speaker, it can link with and control your smart devices like lights, thermostats, smart plugs and switches and even your Ring products. Tap or click here for five great uses for smart plugs.
Now that you know the only real difference between the Fire Stick and Fire Cube, let's get into the cool features they both offer.
1. Watch movies for free
The Amazon-owned IMDb TV has been rebranded as Freevee. This free, ad-supported streaming service has thousands of movies, TV shows and original content.
Here's how to get Freevee for your Fire TV device:
Go to the home screen on your Amazon Fire TV device.
Launch the app store and search for "Freevee."
Select Download to install the app.
Open the Freevee app and enjoy the free content.
RELATED: 15 best sites to watch movies for free
2. Get rid of ad-tracking
While there is no free option to turn off advertisements on some channels, you can at least stop advertisements from tracking you.
Change the Fire TV settings to reduce tracking:
From your Fire TV home page, go to Settings > Preferences > Privacy Settings.
Switch Device Usage Data to Off.
Switch Collect App Usage Data to Off.
Switch Internet-Based Ads to Off.
This won't stop advertisements from playing, but at least your device won't be tracking your internet habits in an attempt to sell you things.
3. Protect the kids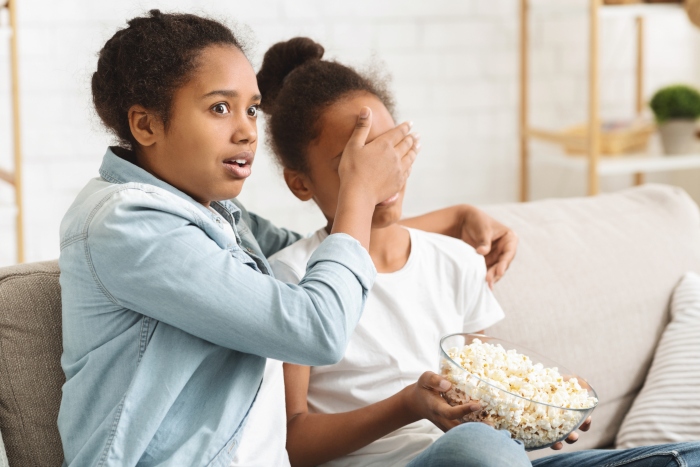 You can restrict the playback of videos with certain age ratings to keep your kids from stumbling upon inappropriate content.
How to enable parental controls on your Fire TV device:
Open your Fire TV home page and go to Settings > Preferences > Parental Controls.
To enable parental controls, enter your PIN.
Select a level of viewing restrictions by category to restrict the playback of that content.
4. Use Alexa to search
The Fire TV Stick may not function exactly like a smart speaker, but that doesn't mean you can't use Alexa. Simply press the microphone button on your remote and ask Alexa to open your favorite channel, search for a specific movie or TV show, or even ask it about the weather.
Alexa will search your available channels for the shows and movies you ask for or will let you know all about the daily forecast. If you own the Fire Cube, simply speak to it the same way you would a normal smart speaker — no remote necessary.
5. Add a web browser to your Fire TV Stick
You can use web browser apps on your Amazon's Fire TV Stick to access websites and other online content just as you would on your computer or smartphone.
We recommend Amazon Silk, since it's a first-party app that runs smoothly on Fire devices. You may have the browser already installed, which you can check by going to Settings > Apps.
If you don't have Silk, you can you can download it from the app store on your Fire TV Stick just as you would with any other app:
Go to the home screen on your Amazon Fire TV Stick.
Launch the app store and search for "Silk browser."
Select the app then click Download to install it.
Open the app and use the same controls to navigate the browser as you do with your Fire TV Stick menus.
RELATED: 10 Roku app tricks to get the most out of your streaming services
6. Mirror content
If you're streaming something on your phone and want to display it on a TV, just use the display mirroring option. Make sure you have the most recent version of FireOS, which you can check by going to Settings > My Fire TV > About > Check for System Update.
There are different methods for screen mirroring depending on your phone.
Screen mirroring with your Android phone
Good news! Amazon Fire TV devices have built-in support for Android phones:
Hold down the Home button on your Fire TV remote, then select Mirroring and press enter.
On your Android phone, go to Settings > Connected devices. Depending on the phone you're using, you may see a different setting such as Bluetooth & device connection.
Select Smart View or Connection preferences, then Cast. You may also see Quick Connect, SmartShare, Display mirroring.
Tick the checkbox next to Enable wireless display.
Select the name of your Fire TV device when you see it on your phone screen.
Screen mirroring with your iPhone
Getting the content from your iPhone screen to your Fire TV device is a bit more complicated, but we'll guide you through it. You'll need to download a third-party app. We'll go with AirScreen for this example, which is free to use with ads.
Go to the home screen on your Amazon Fire TV device.
Launch the app store and search for "AirScreen."
Select the app then click Download to install it.
Once installed, open the app.
You'll get a "Welcome" screen that requests you confirm your iPhone and your Fire TV are connected to the same Wi-FI network. 
Tap Confirm.
Open Control Center on your iPhone and tap the Screen Mirroring button.
Choose AS-AFTMM[AirPlay].
You should be able to see the content from your phone on your screen.
RELATED: Tech tip: How to turn your Echo Show or Fire TV into a digital photo frame
7. Disable auto-play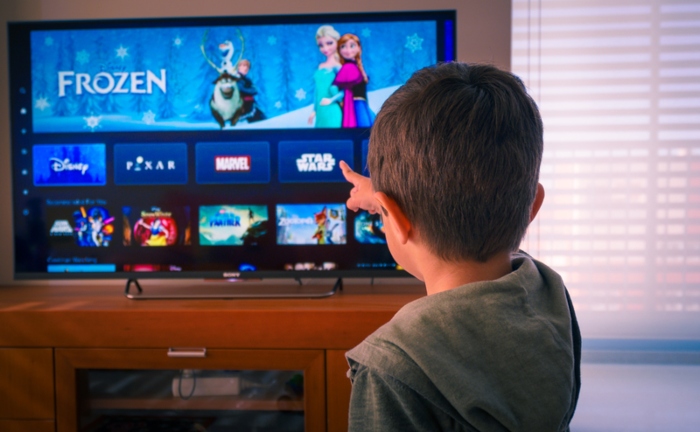 When you're searching for something to watch, it can be annoying when episodes and movies start to autoplay in the background. This is especially bad when you don't realize the volume is turned up and you're suddenly blasted with the opening credits.
To turn this off autoplay:
Go to Settings > Preferences > Featured Content.
Turn off Allow Video Autoplay.
While you're at it, you can also turn off Allow Audio Autoplay.
8. Delete voice recordings
You should assume your Alexa-enabled device hears everything you say. Amazon records your commands to help its AI better understand users and to improve its ability to react appropriately when people talk to it.
If this makes you uncomfortable, you can delete the recordings by telling your Amazon Cube, "Alexa, delete everything I said today."
Use the Alexa app to delete recordings from your Amazon Fire Stick or other devices:
Open the Alexa app.
Select Settings > Alexa Privacy > Review Voice History
Select Filter by Device
Choose a device, such as your Fire Stick. If there are voice recordings you would like to delete, mark those recordings.
Select Delete Selected Recordings.
9. Connect via Bluetooth
What's a watching experience if you don't have an amazing soundbar to go with your TV and Fire device? No one wants the hassle or mess of a bunch of wires, so connect via Bluetooth. You can also connect earbuds if you want to watch something in the middle of the night while the rest of your household sleeps.
To connect, just turn on your soundbar, headset or other Bluetooth device and, if applicable, put it in pairing mode. Then follow these steps:
Go to the home screen on your Amazon Fire TV device.
Go to Settings > Controllers and Bluetooth Devices.
Choose Other Bluetooth Devices and wait for the list of discoverable Bluetooth devices to populate.
Select the device you want to pair and you should be good to go!
10. Backup controller
This isn't necessarily something you need to worry about with a Fire Cube, but if you lose the Fire Stick remote, or if it is accidentally broken, you don't have to order a new one. Simply use your smartphone as a backup remote.
All you have to do is download the app for iOS or Android and link it to your device. Make sure your smartphone and Fire TV are both linked to the same Wi-Fi network, then open the Fire TV app on your phone. Choose the available device on your phone and follow the simple on-screen prompts.
After the setup, every time you want to use your Fire Stick, just open the app.
Now that you know everything you need to get the most out of your device, get to streaming! Not sure what to watch? Tap or click here to unlock Netflix content from other countries.
By clicking our links, you're supporting our research. As an Amazon Associate, we earn a small commission from qualifying purchases. Recommendations are not part of any business incentives.