Wordle swept the nation with its cryptic five-letter word of the day game. The game isn't fancy either. It's plain and user-friendly. Which is one reason so many people fell in love with the game. Love Wordle? Tap or click here for pro tips to guess the right word every day.
Unfortunately, Wordle doesn't change much. Every day you guess the five-letter word, and then it's over. Rinse and repeat the next day and the day after that. And there is only one puzzle per day, leaving many wanting more.
So if you're someone who needs more games in your life, all is not lost. Here are three options to create your own puzzle games.
My Wordle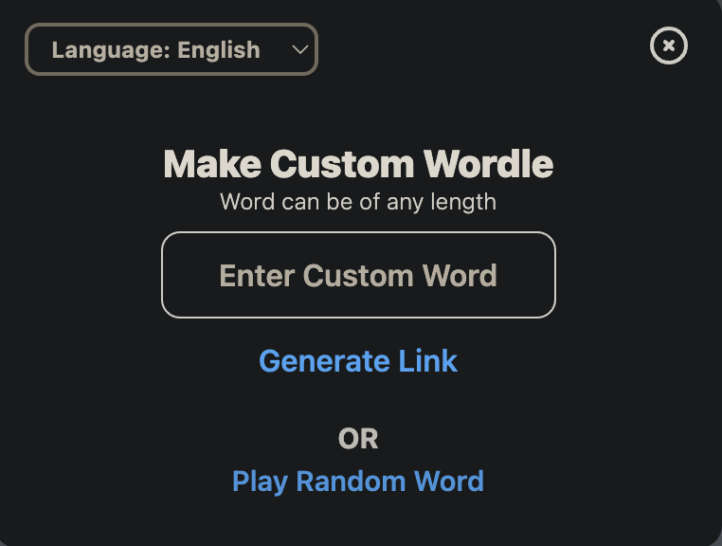 If you are bored with Wordle, what's better than making your own? My Wordle is precisely what it sounds like. You head to the website and either create a custom word or choose a random one to make your Wordle puzzle.
After you pick, it'll generate a link that you can share so anyone can play your game. You don't have to stick to five letters either. Words can be of any length.
RELATED: Here's where you can try to guess every Wordle puzzle you missed
PuzzleMaker

From the Discovery Channel comes a handy tool to make a variety of puzzles. PuzzleMaker will give you endless hours of thoughtful fun. Choose from 10 different types of puzzles to make mind-bending competitions for yourself or your friends.
It also makes a great educational tool for teachers. Each puzzle is fully customizable, letting you choose options like how many words across, generated tips, and final format.
Maze Generator
Maze Generator is for you if you don't care about all the bells and whistles. The site lets you create, solve and download random maze puzzles in any size or color.
First off, it's user-friendly and straightforward. Using a variety of measurements, you can create any maze you can think of by placing numbers and choices in the boxes and hitting generate maze.
Once generated, you can save, download or print it out for hours of endless fun.
You may also like: Beating Wordle too quickly? How to switch to hard mode