Not sure how to clear the cache and cookies in your web browser? Use this easy, step-by-step guide. We'll show you how to clear the cache on any browser, from Firefox to Brave.
To be clear, these tips are for your computer. If you want to clear your smartphone browser's cache, we've got another article that can help. Tap or click to delete all the annoying tracking cookies from your phone.
Clearing the browser cache can speed up your computer. After all, too much clutter can slow everything down. Not only that, but a cache cleanse can also protect your privacy.
1. How to clear your browser cache in Google Chrome
Removing browsing data is quick and easy with a keyboard. Here's how to open the Clear browsing data window with keyboard shortcuts:
Windows: Hit Ctrl + Shift + Delete.
Mac: Command + Shift + Delete.
You can also use the following steps to clear your cache in Google Chrome. Select the three-dotted menu in your browser's upper-right corner. (It's to the right of your profile image.)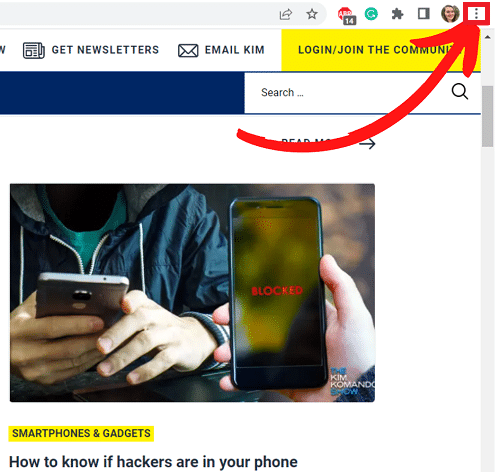 This opens a drop-down menu. Select History at the top.
Next, select Clear browsing data.
From there, you'll open a pop-up that lets you delete your data. You can clear your history, cookies and cached images and files, freeing up a ton of space. Even better, you can customize the time range. We recommend selecting All time to clear everything taking up space.
When you're done, select Clear data to cut the clutter out of your digital life.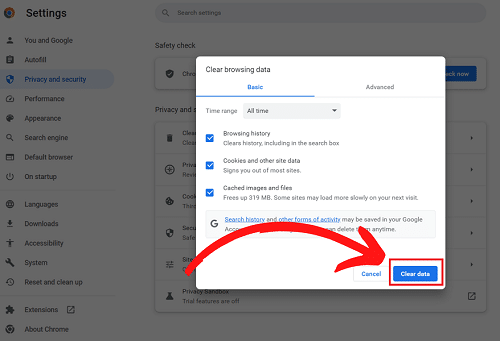 Lastly, quit or close Google Chrome. Reopen it to save your changes.
2. Clear up your Safari browser on Mac
Sadly, Apple discontinued Safari for Windows, so this tip is for Mac users only. Follow these steps to clear your cache on Safari for macOS:
First, select Safari in your top menu bar. Then, click Preferences.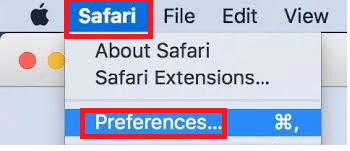 Next, click on the Privacy tab. There, select the Manage Website Data… button.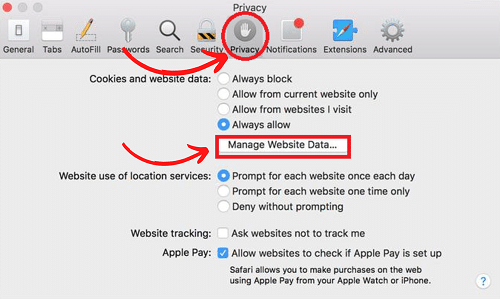 Then, select Remove All > Remove Now.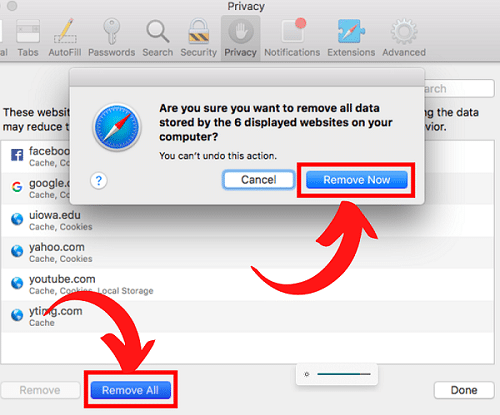 Lastly, exit Safari and open it again to see your changes.
RELATED: Steps to enable private browsing on your Apple gadgets
3. Using Microsoft Edge? Do this
Step one: Click the three-dotted line in the top-right corner. This symbol represents the Tools menu.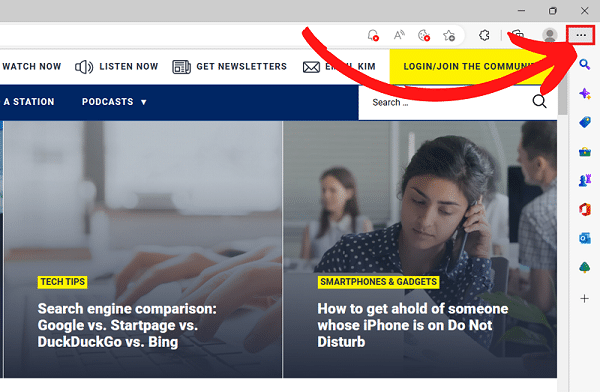 From there, open your Settings menu. Next, select Privacy search and services.
Scroll down to the section that says Clear browsing data. That's where you'll find the option Choose what to clear. Select it to continue. Here's what it will look like on your screen:

You'll get a new pop-up that lets you delete data from the last hour, day, week or month. We recommend picking All time so you delete as much unnecessary junk as possible.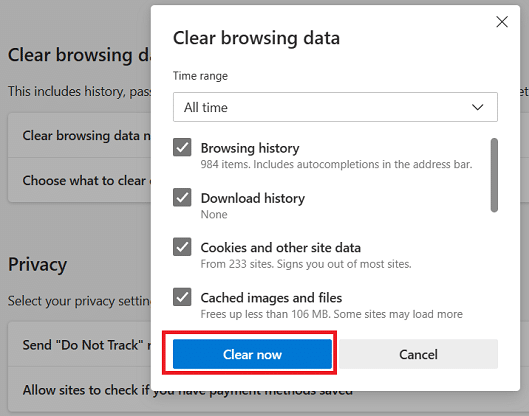 4. How to clear the cache and cookies in Firefox
Select the Tools bar in the top-right corner of your browser. (That's the icon that looks like three horizontal lines.) Next, click Options if you're a Windows user or Preferences on a Mac.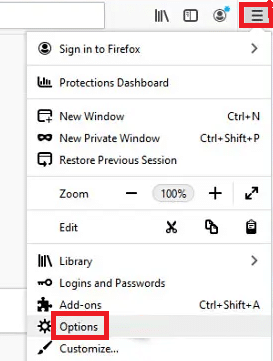 This opens up a new menu. Select Privacy & Security. Next, you'll see a section with the header Cookies and Site Data. Select the Clear Data… option.
Another menu pops up. You'll see two empty boxes next to two options: Cookies and Site Data and Cached Web Content. Tap or click on both boxes so they have checkmarks.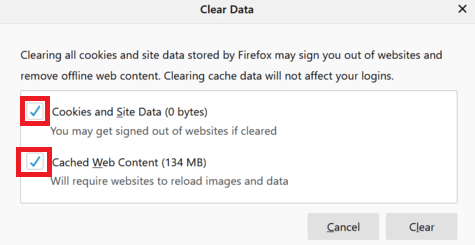 Lastly, select Clear to fully clear your cache, cookies and site data in your computer's Firefox browser. Exit the browser and open it again to save your changes.
5. How to clear cookies and site data in Brave
This is the best overall browser for privacy. Brave's servers don't see or store your browsing data. It's 100% private.
Plus, its default settings block malware, phishing attempts and harmful plug-ins. Best of all, it frees you from controlling algorithms that dictate what you see. Tap or click here to start getting the results you want.
To clear cookies and site data in Brave, select Menu > Settings > Additional settings.
Next, select Privacy and Security > Clear browsing data. Then, a box will pop up, giving you customization options.
Click the boxes next to Browsing history, Cookies and other site data and Cached images and files. Make sure each box has a checkmark. Lastly, select Clear data.
Exit and reopen Brave browser. Then, you're good to go!
Clearing your cache is good for your privacy
So is our sponsor ExpressVPN. Big Tech corporations are supposed to safely handle our online data, but now they're getting into the political game. We don't want to be a part of that, nor should you.
That's why the Kim Komando team trusts and uses ExpressVPN. These big tech companies match your internet activity to your identity or location by using your public IP address, but with ExpressVPN, no one can see your IP address — no one.
Protect your privacy. Get three months free when you sign up for one year at ExpressVPN.com/Kim.