If you haven't used an Instant Pot yourself, you probably know someone who has. The multi-use programmable pressure cooker has quickly become one of the go-to kitchen gadgets, helping to cook up delicious meals all the time.
While the Instant Pot is great at helping create amazing food, it can only make the best of what you put in it. That's where recipes come in, and with something as unique as the Instant Pot making it all work, you'll want to find ideas that maximize its abilities.
Apps help, and there are plenty to choose from. Let's take a look at some of the most helpful free apps you can find.
Let's start with the Instant Pot app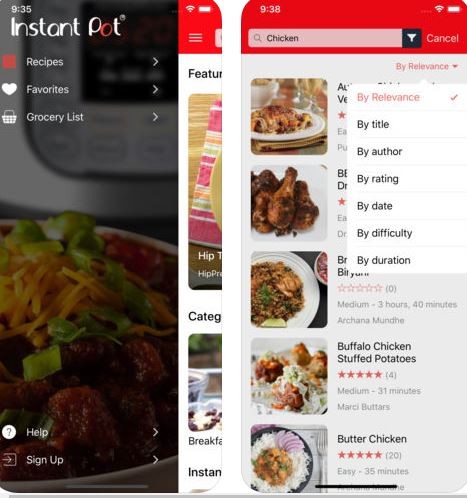 You really can't get any more official than the actual Instant Pot app. Filled with healthy and delicious recipes courtesy of their partners and recommended cookbooks, it makes cooking easy by allowing you to sort dishes in a variety of ways.
Looking for something easy? How about by highest rating? Or maybe you just want to search by title. Whatever the case, you can filter through more than 450 recipes, with photos other delicious details there for you to consume.
Or try the Instant Pot Smart app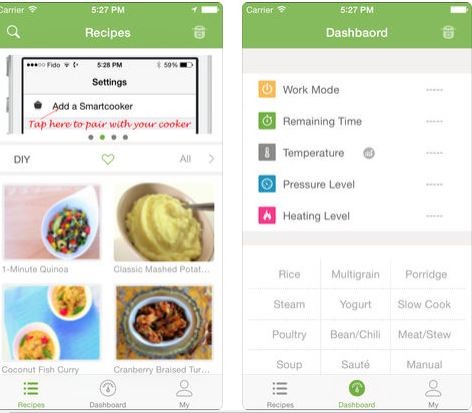 Also by the Instant Pot Company, the Smart Cooker & Recipes app not only provides recipes, but works with Bluetooth to let you control and monitor the cooker wirelessly. As great as that is, you're here for recipes.
This app provides a wide array of recipes that cover an incredible variety of food materials, cuisines and techniques. Whether you want something like New England Clam Chowder or Onsen Tamago: Hot Spring egg, you'll see how to make it.
If you are adventurous, you can even write recipe scripts with help of the six provided commands, all of which are meant to guide you into something tasty. Once your recipe is tested and proven, you can share it with others.
There's also Copy Me That
While not specifically for Instant Pot, Copy Me That is a great place to turn when you need ideas. You just need to create an account before logging in and finding possibilities.
One of the best parts about Copy Me That is you can sync it on many different devices, so that you never lose a recipe even if the place where you originally found it is no longer around. You can sift through recipes by tags or just searching, or even add your own originals.
And then there's Mealthy
Another excellent recipe app is Mealthy, which is not just for Instant Pot but will help you create some outstanding healthy meals. It features thousands of recipes for all sorts of dietary needs and types, providing step-by-step videos to guide you through them.
Specially-tuned recipes and healthy fare are easy to discover, and even more simple to create. It is easy to search for and browse through recipes, along with finding more how-to videos, in-depth articles and even more.