I recently did a search for games for people over 50 (because I'm one of them) and was disappointed at what I found: lists of board games, brain games and healthy games "for any adult." Translation: For old people. I mean, come on. I'm not dying or losing my mind. I want to waste time just like my 22-year-old son does.
I've been playing Words With Friends for years, and to be honest, I'm pretty good at it but I get bored with it. I need something a little more challenging. So, I was surprised and more than a little disappointed to find there aren't a lot of games targeted to people my age.
In fact, a recent survey in the U.K. suggests that more older adults play video games than you might think — 42% of adults age 55 to 64 enjoy playing video games. What do they play? Well, 40% of us love strategy games and 20% play multiplayer games with their grandchildren.
So, I tasked one of our writers to help me come up with a list of games that would appeal to anyone in my age group, and here's what he came up with. It's a good mix of games for your smartphone, computer or gaming console.
1. Candy Crush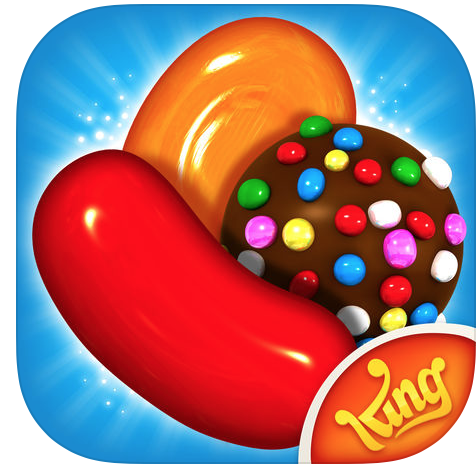 Candy Crush is a very simple puzzle game that can be downloaded on your Apple or Android gadget. With over a trillion levels played, Candy Crush is one of the most popular phone games of all time. The objective is to match three of the same candies in a row to increase your score and progress to new levels. It's an addicting game, so be careful with the in-app purchases to buy more lives and power-ups; it can easily get out of control.
The game is packed with thousands of levels and leaderboards so you can track how you're doing compared to your friends.
Related: Get classic games like Tetris, Pac-Man and more free for iPhone or iPad
2. Backgammon
Backgammon is a classic board game that could be played in the living room or even by the pool. What a lot of older gaming fans don't know is this great game can be played on almost any device. Backgammon can be played on a Mac or a PC.
The best part about this video game is for anyone that's played it on a board, doesn't need to learn the rules. Additionally, it can be played online so you can play with friends and family from anywhere in the country.
3. Wordscapes
This game is great for anyone who loves word puzzles. Wordscapes is a combination of a traditional crossword puzzle and a letter scramble. The objective is to create as many words as you can with the letter provided to fill in the blanks of the crossword.
For aging people, the game is excellent cognitive training. It's challenging but not impossible to complete levels and can help teach you a thing or two. The game has over 6,000 levels and will certainly fill up your free time.
Wordscapes is available in for Apple and Android.
4. Flight Simulator Xtreme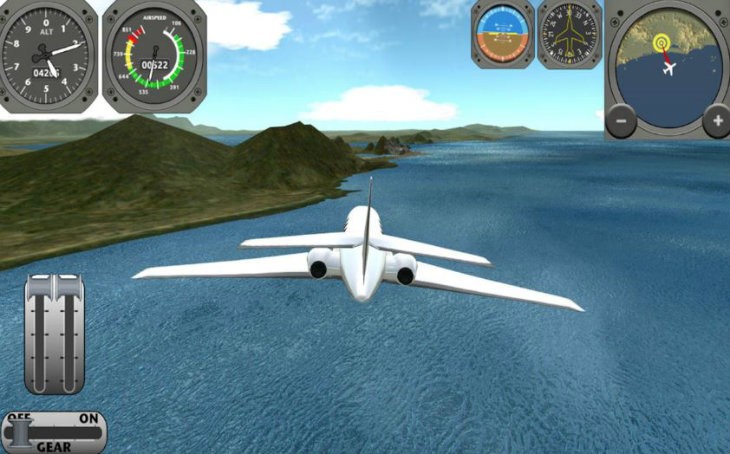 Flight Simulator Xtreme is one of the coolest games on the list. The virtual video game puts you in the cockpit of some of the most known plane companies such as Boeing and Learjet and Airbus.
Complete missions, take passengers from one airport to another and take in breathtaking sights from the sky.
This game is not for a younger crowd, as it was designed to have complexities that some kids wouldn't understand. The only downside is the simulation game is only downloadable for iPads and costs $9.99.
5. Trivia Crack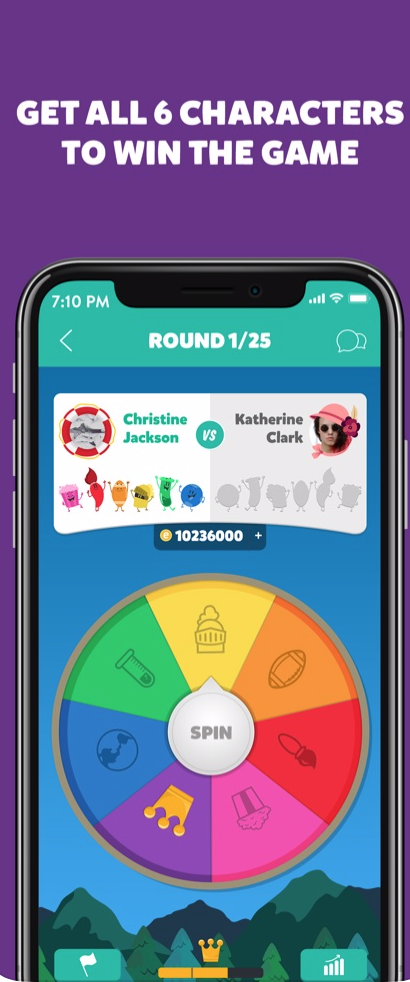 6. Trivia Crack is a head-to-head quiz game to test your knowledge against friends. Spin the wheel to see which of the six categories you and your opponent will be quizzed from. Trivia Crack offers hundreds of thousand of questions to be answered. The first to six crowns wins the game.
Users can select from over 20 different languages to play in and can chat with friends through the app which is offered in Apple's App Store and the Google Play Store.
7. Wii Sports
The interactive sports game that's played on Nintendo Wii is an excellent alternative for people who can't participate in rigorous athletic activities. Wii sports offers baseball, boxing, tennis, bowling and golf.
Each game allows users to partake in light workouts with friends or can be played alone. It can be purchased at the local GameStop or on Amazon. Keep fit and start gaming with this awesome video game.
8.Guitar Hero
Guitar Hero is a musical blast that is different than the traditional video game. Rather than using a controller, gamers play with a toy guitar that can be used to play any of the seven Guitar Hero games.
Each game comes with incredible set lists with songs from legendary bands such as Queen and The Beatles. It's an excellent platform for older gamers to reconnect with their childhood and feel like a rock star.
Not only is the game available for a number of different gaming consoles, you can play different versions on your mobile device and computer.
9. 2048
2048 is another easy to understand puzzle game that can be played on your phone or computer. The objective is to add like numbers in an attempt to reach a score of 2048 or higher. For people who aren't big gamers, this app is great because it only requires the swipe of your finger to play.
It makes you compete with yourself to try and come up with new strategies to reach your highest score possible. 2048 is also great to help you keep your mind working and sharpen math skills.
10. PGA Tour
Golf is one of the world's most popular sports and a favorite of many retired people. For those big golf fans, Rory McIlroy PGA Tour allows you to hit the links and play as the world's most famous golfers.
Another golfing option is PGA Tour, which can be played on a gaming console like Playstation or Xbox. However, there are versions that could be played on your phone.
For console versions, the game offers tutorials that make playing easy to learn. It is also very easy to download and there is zero loading time from hole to hole.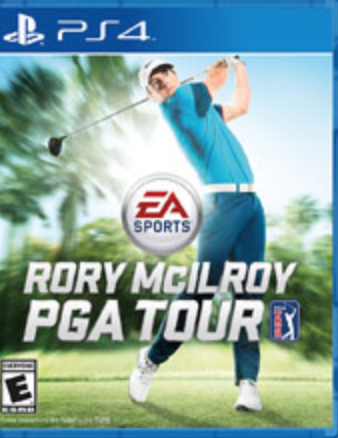 Video games are a great escape from daily life. They're a blast and could have great benefits for your cognitive health. Whether you're a die-hard gamer or just getting started, there are plenty of games that anyone 55 or older could enjoy playing. Just remember to have fun!
Freelance writer Perry Cohen contributed to this article.