Macs have a pretty solid reputation when it comes to avoiding security breaches. Apple has mainly watched from the sidelines as criminals launch volleys at Windows machines, which are a juicier target thanks to how many of them are out there compared to Macs. But Macs aren't bulletproof, which is why installing an antivirus program is a smart move. "Antivirus" protection is just one facet of a full security suite, but it has become a shorthand way to refer to computer security software.
One high-profile incident came to light in 2017 when Russian hackers unleashed insidious malware aimed at Macs. Infected computers allowed the hackers to grab screenshots and collect browser passwords. This alone should convince you that additional security software is a good idea for your Mac.
There are plenty of antivirus options for Mac, with both free and paid programs available. Even Microsoft is getting into the Mac antivirus action with its Microsoft Defender Advanced Threat Protection (ATP) security platform, which is available as a preview for some business users. Microsoft's ATP is not available for regular consumer Mac users, but it indicates how serious the movement is to protect MacOS.
Here are some top security programs you can get right now.
Free antivirus solution for Macs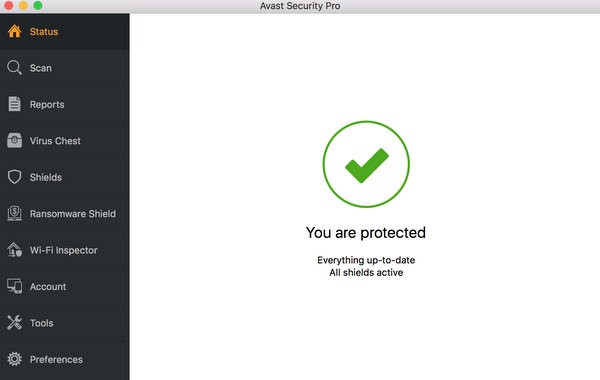 Avast is a big name in free antivirus solutions for PCs, so it's no surprise that it's also a highly recommended free option for Macs. The free version of Avast Security for Mac works to combat malware, malicious websites and potentially vulnerable Wi-Fi networks. Once you download the software, you can scan your Mac for any existing threats that might already be lurking on your laptop or desktop.
The paid Pro upgrade adds an extra layer of security, including Wi-Fi intruder alerts that notify you when someone joins your network. Pro also includes ransomware protection. A subscription to Avast Security Pro runs $59.99 per year for a single computer. If you're unsure about that investment, go ahead and start with the free version, which can capably deal with common security threats.
Find out how to back up your Mac
Mac ransomware, malware and antivirus protection
Kaspersky Internet Security for Mac reaches out beyond just basic antivirus efforts. It includes ransomware protection and advanced malware detection. It also has a reputation for not putting a drag on your system as it works away in the background.
Kaspersky costs the same as the Avast Pro version: $59.95 for one Mac for one year. You can test it out with a free trial before you commit to the subscription. If parental controls are important to you, then check out the $79.95 Total Security version, which adds extra features geared for keeping kids safe.
Here's what you need to know about a critical iOS security update
Security software with parental web filtering
Sophos offers up a basic, free version of its security software that includes antivirus protection, parental web filtering and remote management. That's all pretty nice, but what's more interesting is the Sophos Home Premium paid subscription, which runs $60 per year (though it has recently been on sale for $45).
Premium includes the free features, but adds a suite of other security add-ons. You configure Sophos through an online dashboard. The big draw here is that the subscription covers up to 10 devices, making it an affordable way to protect a whole family of Mac computers. Sophos is currently in the process of beta testing more Mac features, including malicious traffic detection and webcam and microphone protection, so look for new security options to roll out into the software soon.
Sophos also supports Windows PCs, so you can use it in a household with both platforms. As with most security suites, you can take it for a spin with a free 30-day trial.
Bonus tip: Keep your MacOS updated
Apple has a lot of security features already built into MacOS, and it regularly updates those abilities. To get the latest and greatest, make sure your computer has the most recent OS updates installed. Check out our guide to the latest MacOS Mojave and the security improvements it offers.