Teenagers are naturally drawn to secretive behaviors. It's all about finding their own voice and testing their independence. You were there once, remember? As a parent, your challenge is to find a balance between allowing them to be independent and respecting their privacy while also keeping them safe.
And with teens' ever-present smartphones and smart devices, it's even harder to monitor what they do, who they talk to and sites they visit online. The scary part is that there are apps your teenagers and younger kids can use to post and read inappropriate content, arrange to meet strangers, spend your money and see adults and other kids doing, well, all sorts of things that should be restricted to adults.
Here are 10 apps that teenagers and younger kids are using that you may not know about it. If you spot any of these apps on your child's phone, it may be time to have a frank discussion with them about dangers lurking on apps, while reminding them of the good things they can do with apps.
The secret apps you need to look for
Amino
This app has become a place where kids are bullied and bully others. That's unfortunate because it's intended to help kids make friends with people who share their interests and hobbies.
The problem is that it sets your kids up to meet strangers, as do a lot of these apps. They can easily be lulled into thinking a stranger who shares their interests, and who understands them, is a friend they'd like to meet in person.
Discord
This is a gaming app where your kids can chat with other gamers. That sounds like a fun and safe thing to do, and it can be.
But you may know that multiplayer video games, in general, can create a competitive and sometimes nasty environment. In other words, there's a lot of bullying that could be too intense for teenagers and young kids.
GroupMe

This app is geared to adults and older teenagers with lots of talk about sex and drinking. That doesn't mean it's appropriate for your kids, no matter their age.
It's also geared toward group chats, as its name suggests. It's easy to add people from your contact list, so one stranger your kid chats with can lead to another, more dangerous stranger.
Holla
Unlike a lot of these apps, Holla doesn't really have any good reason for being, at least not for non-consenting adults. It randomly matches your kids with complete strangers by video chat.
Worse, your kids can set it up to know their location, so strangers can hook up with them. The problem is that it's intended to be used by adults but it's easy for anyone of any age to use.
Kik
There's a terrifying reason that Kik may sound familiar to you. It's the messaging app used by 13-year-old Nicole Lovell to meet the person who killed her.
Nicole's murder was profiled on CBS's real-life crime series, "48 Hours." Hopefully, her story will help save the lives of other teenagers.
MeetMe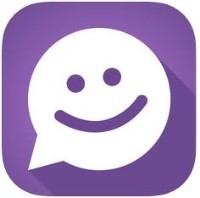 You've heard about dating apps and "hook-up" apps like Tinder, where adults meet potential mates and sexual partners. Apps that you probably haven't heard of, like MeetMe, are widely used by teenagers who put in fake birthdays to gain access to adult-only sexual situations.
What's even scarier with MeetMe and similar apps is that your teenager can let it track their location. The idea is to meet up with people near you, which could introduce your kid to "hook-up" meetings that could be deadly.
Socratic Math & Homework Help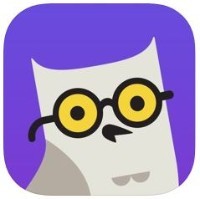 If you're like a lot of parents, you've learned to love Echo's voice-activated assistant Alexa and the video site YouTube. They each have loads of helpful information – and answers – when your kids and you are struggling to figure out answers.
That's a good thing and so is the homework-helper app Socratic Math & Homework Help. The problem is that it's too easy for kids to cheat their way through homework. This app provides answers without walking kids through the steps, so they don't actually have to learn anything when they're getting the answers. Not what their teacher hand in mind when they assigned homework.
Secret Calculator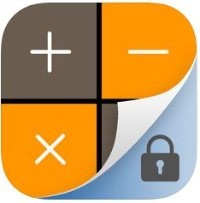 You have to know about Secret Calculator and similar apps. Your teenagers and young kids aren't using it to chat with people.
They use it to trick you. It looks like a calculator app, which you'd be happy to see them using, but it's simply hiding content that they don't want you to see and it's locked behind a password.
What kind of content? Photos of others – and themselves – that they don't want you to see, and more. It's ripe for misuse.
Snapchat
You may have heard about Snapchat – it's a messaging app similar to Facebook Messenger that is not unto itself a bad app. Heck, you might use it talk to your kids when they're not home.
The problem with Snapchat and many of the apps they're using is that it gives them a lot of anonymity and freedom that they don't have in real life. They can share and see adult-only content and have X-rated conversations with friends and strangers.
Snapchat's game-changing feature is that your kids' video messages disappear after the recipients reads them. Poof, gone! Except, there are ways around that, like taking a screenshot that can haunt your child into adulthood.
TikTok
We recently warned you about the dark side of TikTok. It's an enormously popular and fast-growing app that can be a platform for bad behavior.
The China-based app is geared to young people and its intended purpose is a good one. It encourages kids to have fun lip-syncing and posting original content.
The concern is that this short-video-sharing app is all about being popular and gaining followers. That has led lots of young people to post mature content and sexual images.
Watch out for these apps, and have a frank talk with your child about the risks.