Reading is an excellent way to relax and expand your mind through distant worlds, a suspenseful thriller or a thought-provoking autobiography. Tap or click for ways to get Kim's eBooks about smart homes, making money, using Amazon Echo and more.
That's why your neighborhood library is more popular than ever, according to a study by WordsRated. You might even be shocked to find out that more than half of the U.S. population has a library card.
Did you know that most libraries have a huge online presence? It's true. You can find tons of eBooks through your local library. Check out these helpful apps if you need help finding great eBooks to read for free.
Times are changing
Amazon's Kindle is one of the most popular eBook readers, and more than 90 million are in the hands of bookworms. But local libraries also make their books available online, which is why, according to WordsRated, "Libraries are more popular than ever thanks to the strong shift to digital."
RELATED: How to find thousands of free eBooks aside from the library
WordsRated explains that you can't use physical visits and books borrowed as a metric for whether libraries are dying. It says that way of thinking is outdated, as it doesn't consider "how libraries are evolving to serve their communities digitally."
The study reveals 174 million registered book borrowers in the U.S. Up to 58% of libraries put their collections online. And there are more than 6 million library programs across the country.
Here are three apps that you can use to access more books online: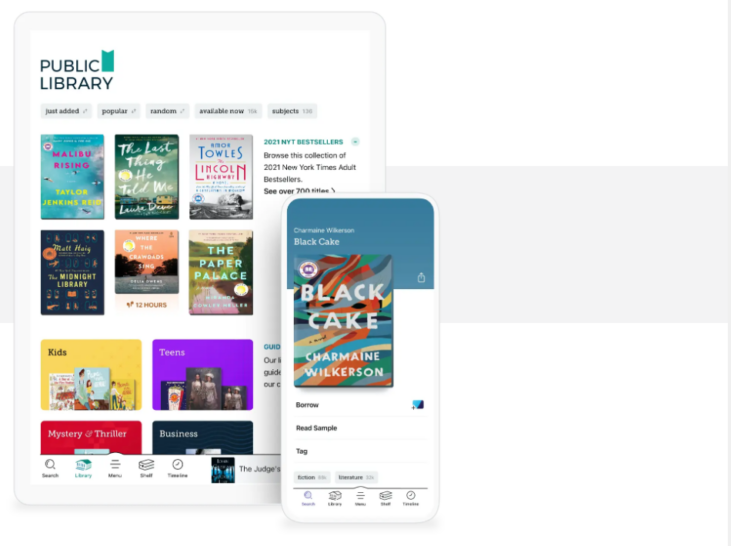 Libby lets you borrow eBooks, audiobooks and magazines from your local library for free, and all that you need is a library card. Built by Overdrive, over 273,000 titles are in its collection that spans 166 subjects. You can read your favorite books on the free Libby app or send them to your Kindle.
There are several audiobooks too, which you can listen to whenever you get a chance. Depending on where you live, you can get a library card directly inside Libby by supplying your phone number. The Libby app is available for iOS and Android.
The great thing about hoopla, aside from the ability to borrow eBooks, is that you can also access movies, music and TV shows. You need to link your library card to the service to have free access to your nearest public library.
It has over 120,000 titles available, spanning genres like poetry, historical fiction, suspense, sci-fi and fantasy. The free hoopla Digital app is available for iOS and Android.
Kindle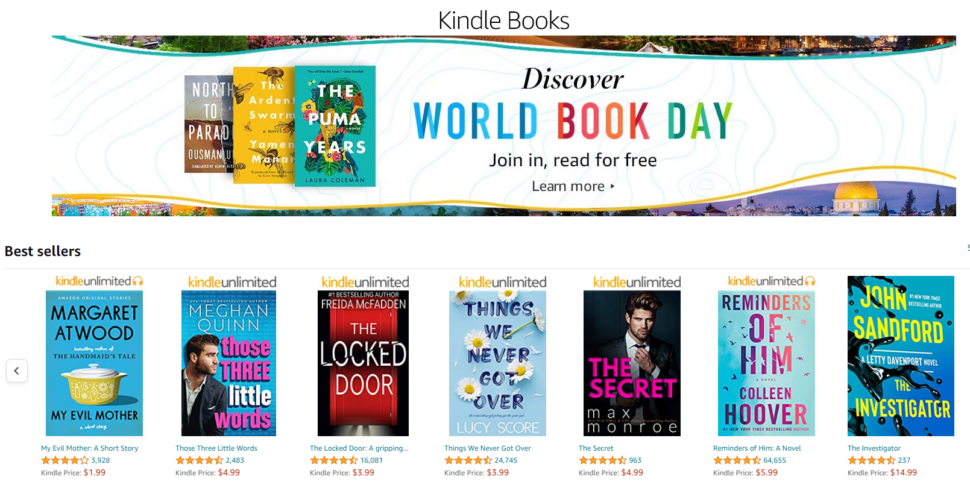 Amazon's Kindle is a popular eBook store. But most of the available books you'll need to buy before you can access them. That's not to say that Kindle doesn't have free offerings. In fact, plenty of classics are free, like Mark Twain's The Prince and the Pauper and Arthur Conan Doyle's The Memoirs of Sherlock Holmes.
But if you link your library card to the Kindle, you can read your local library's collection for free. You can get the free Kindle app for iOS and Android.
Keep reading
RELATED: Download or listen to the library's 78 RPM record collection for free