One thing Apple fans can agree on: It's rare to get a good deal on any product from Apple. Retail sales and discounts are rare, so when we find a deal like the one we're about to share, we can't help but … well, we can't help but share it.
Thanks to Aetna, its members can benefit from its wellness program, which includes the ability to reduce the cost of your highly desired wrist tech. We hope that other insurers will follow suit (hello, United Healthcare, Blue Cross/Blue Shield, Kaiser and Humana?)
Get a discounted Apple Watch from health insurance companies
With a variety of benefits and the opportunity to lower the bill, why take a peek? It may not always be easy to stay on top of our health-related goals, but the added incentive of a shiny new device and discount on the astronomical cash price can sure wake up your motivation.
More than just a discounted smartwatch
While the thought of finally snagging that Apple Watch you've been itching to get is a thrill in and of itself, the collaboration between Apple and Aetna in their creation of the Attain program brings it to a new level.
Attain offers members a personalized experience through the use of health history in combination with the many features and capabilities of the already stunning Apple watch.
Apple Watch helps save woman's life in a shocking way
In addition to tracking daily activity, members will be provided with personalized goals, recommended healthy actions and a variety of rewards to choose from. Of course, one of these rewards is the ability to earn the cost of the Apple Watch bit by bit using the points acquired through achieving the provided goals.
Goals and recommendations
Members taking advantage of the Attain program will receive daily and weekly activity goals which can be filled by a variety of different activities beyond just hitting that step count. Swimming, yoga and other forms of exercise can contribute to reaching goals.
The recommendations provided are centered around all areas of health. When you're due for a flu shot or a primary care doctor visit, you'll receive a notification in addition to many other great reminders to promote health and well-being. Participants will also receive "personalized health notifications" encouraging them to do such things as get a flu shot, refill medication prescriptions, and visit a primary care physician if it's been a while since their last visit.
The Attain app estimated time of arrival is Spring 2019, which is just around the corner! Click here to sign up for alerts and be among the first to know when it arrives.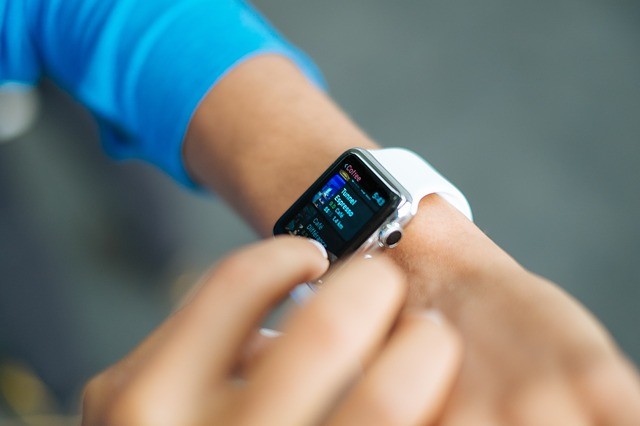 Other Apple Watch benefits
As exciting as this new program is, it's important not to forget all of the other great benefits of owning an Apple Watch. Sure, you can answer phone calls and text messages and map out your route to the coffee shop – all features that were shocking when they first arrived – but the latest updates now provide more health-related benefits than ever.
7 Apple Watch features you should be using
The Apple Watch Series 4 now gives consumers the ability to take an ECG, or an electrocardiogram measurement. This provides insight into the device wearer's general heart health as well as a baseline to compare changes to. The watch can even detect falls and initiate an emergency call after one minute of being down.
Listen to this Komando on Demand podcast to hear more about how Apple Watch can save your life.
Start monitoring your health with Attain
Even with the best intentions, most of us fall short when it comes to monitoring and managing our health. The features and capabilities offered by the Attain program take the effort out of the equation so you can focus on your health, not tracking every detail of your health in a notebook along the way.
Click here to learn more about the program and sign up for alerts about its arrival.