So you feel like you are already a bonafide iPhone expert. You can adeptly make calls, send text messages, check emails, change settings, download apps and everything in between. But did you know your iPhone can be used as a hearing aid? A tape measure or a level? An emergency tool?
Poke around your iPhone's hidden settings or default apps and there will always be a surprising feature that you never noticed before.
And most are not just fun party tricks and Easter eggs either. Here are 9 iPhone features that you are absolutely going to use all the time.
1. Create custom messages for calls you can't answer
If you're like most people, you're bound to get a phone call while you're busy with something else, say, while you're in a meeting or while driving. Instead of rudely declining a call, your iPhone can politely reply automatically with a text message instead. Here's how:
Go to Settings >> scroll down and tap Phone:
Under CALLS, tap "Respond with Text"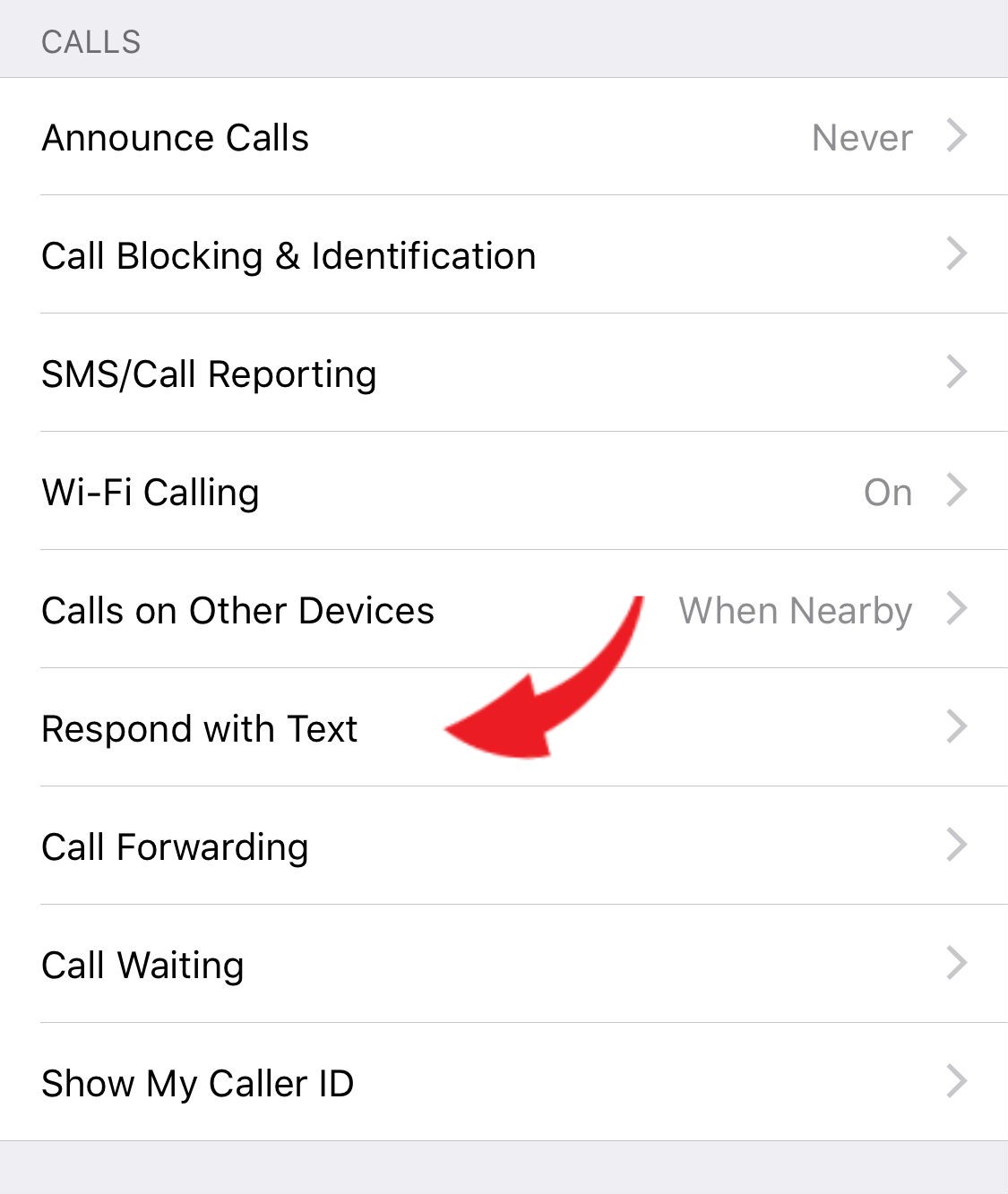 3. Here, you'll see three preset messages you can respond with when you decline a call, but you can change them anytime with your own custom message.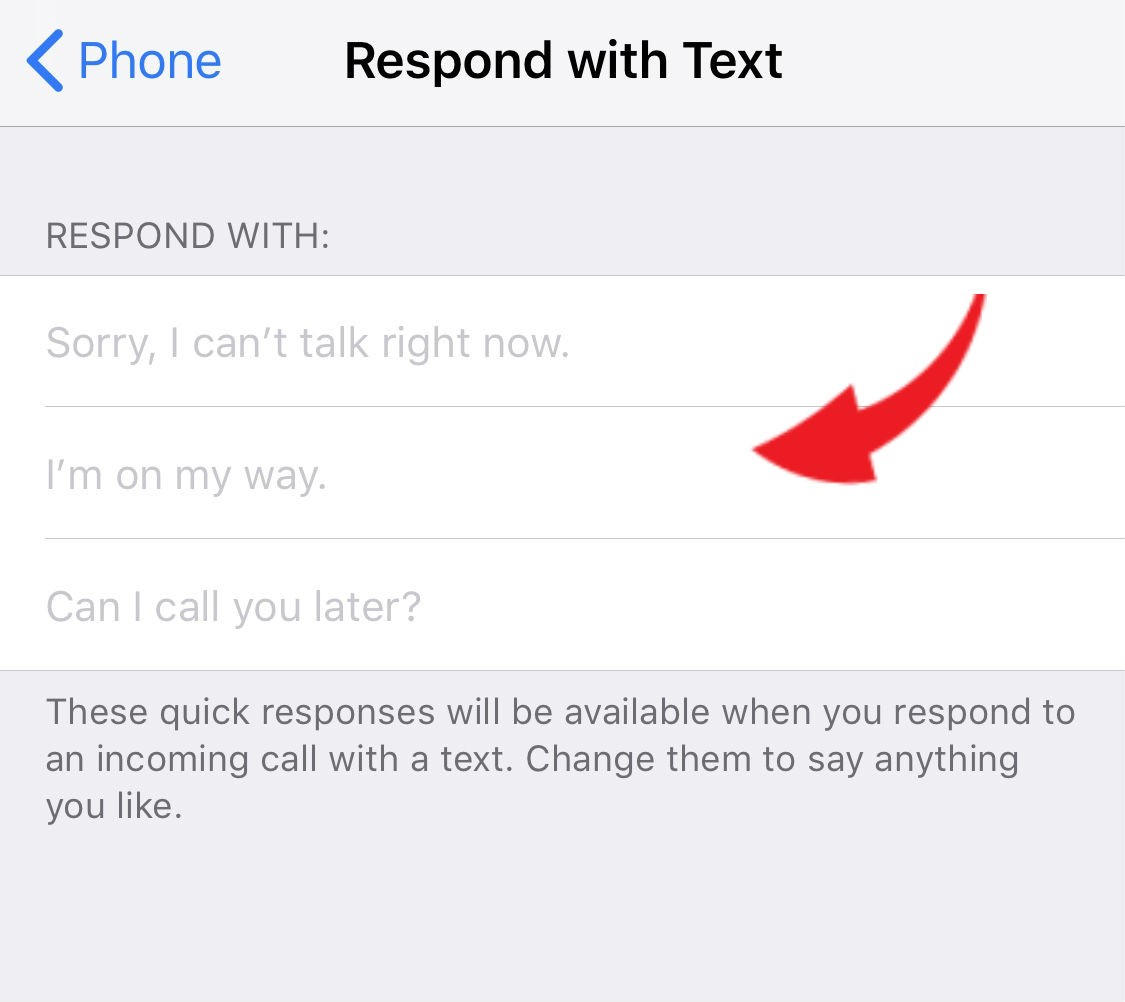 4. Now, anytime you can't answer a call, hit the Message icon and choose the preset text message you want to reply with. You're not stuck with your presets, either. If you want to respond with something else, hit "Custom…"
2. Use AirPods as a hearing aid
Love them or hate them, the Apple's AirPods, the courageous wireless earbuds that promised to whisk us away to an untethered musical wonderland, are undeniably big hits. And hey, they're more than fashion statements that look like broken Q-tips, they can also help you out if you're hard of hearing.
With Live Listen, your iPhone can act like an amplified microphone that sends sound to your AirPods. This feature can help you hear a conversation in a noisy environment or even hear someone speaking across the room.
Go to Settings >> Control Center
On the next screen, tap "Customize Controls"
Scroll down and look for "Hearing." Tap the plus sign to add it your iPhone's Control Center.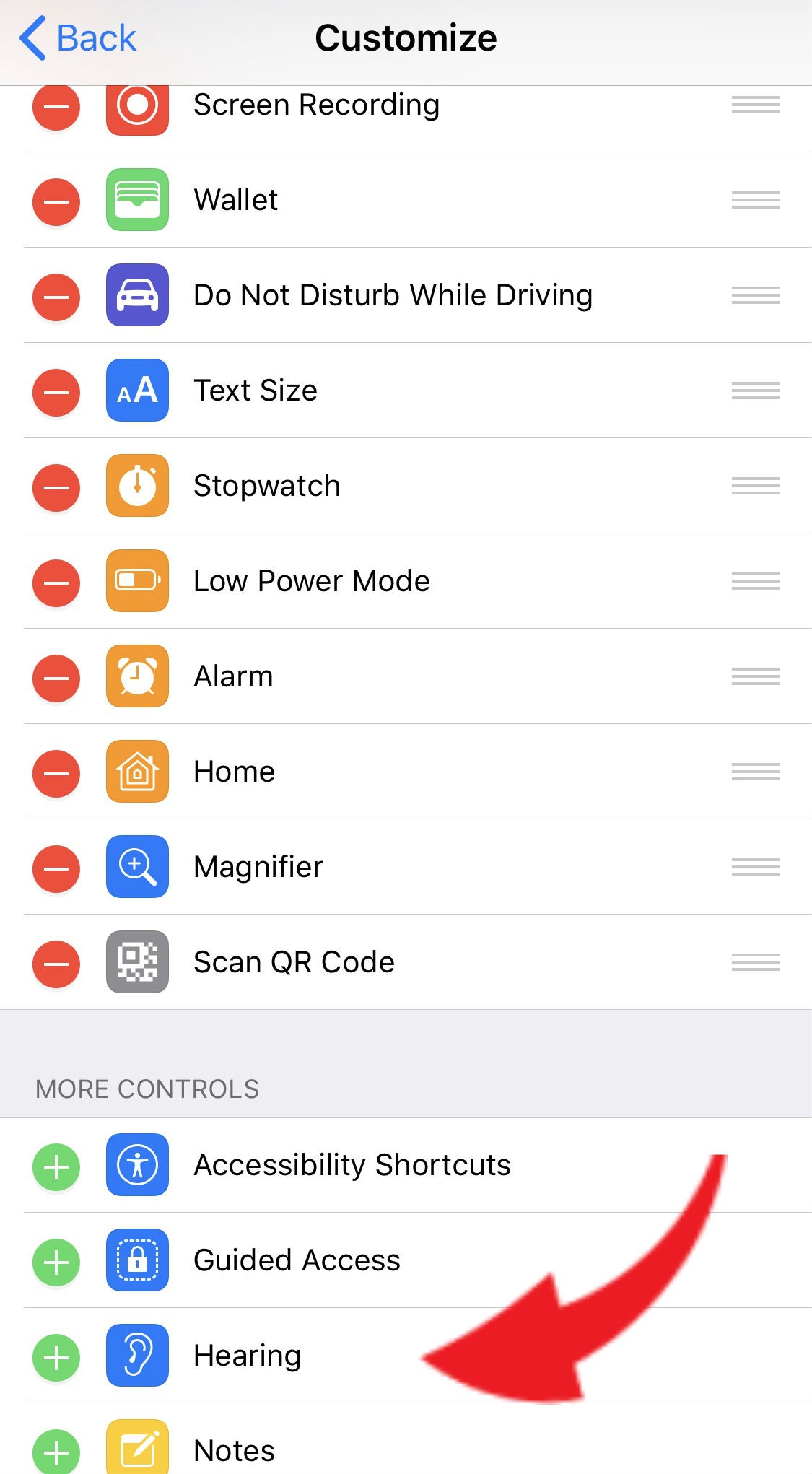 4. Now, each time you want your iPhone and your AirPods to amplify the sound around you, swipe down from the right corner of your display to access the Control Center then tap the Live Listen icon (it's shaped like an ear).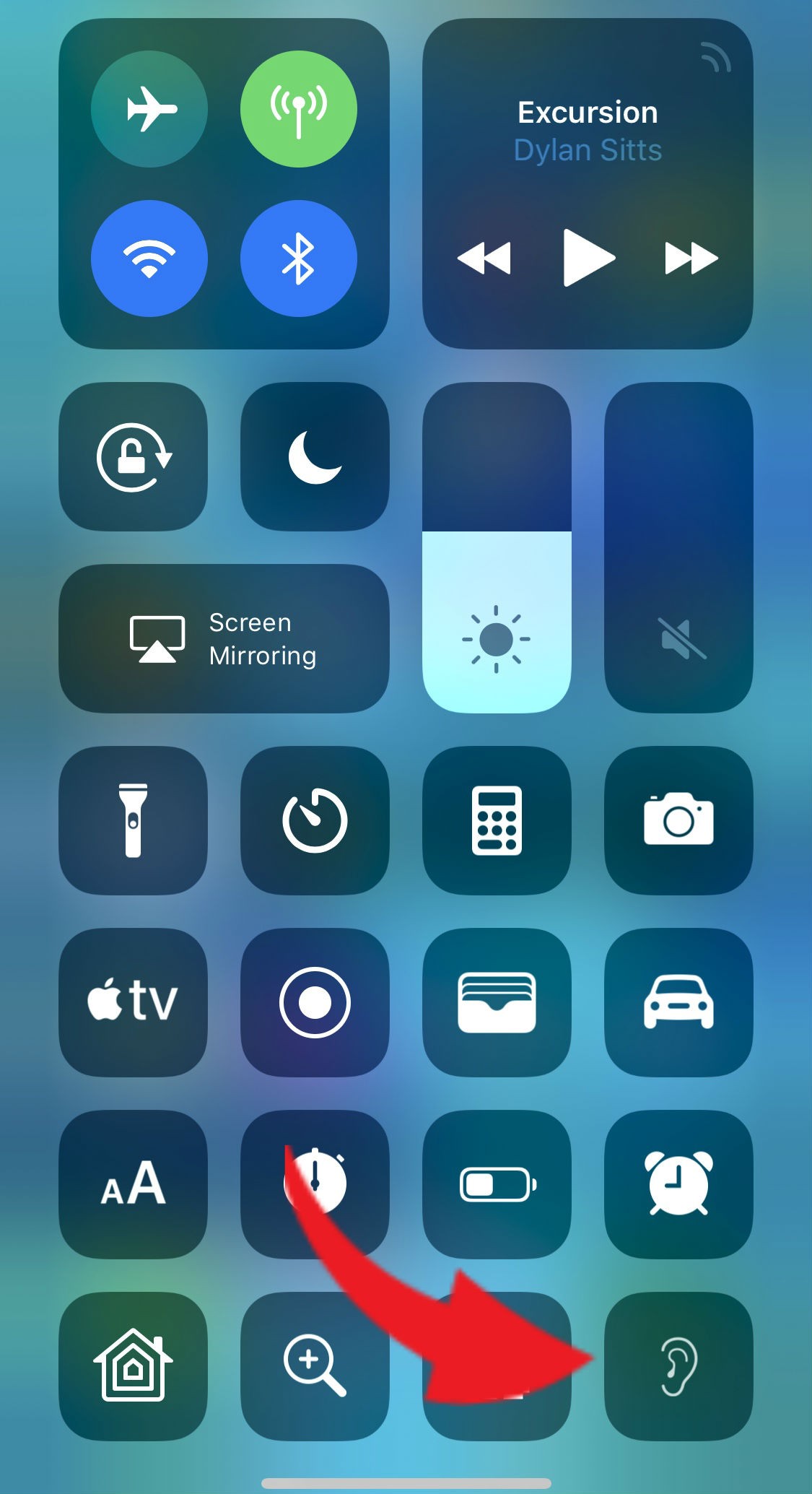 3. Have a group video call
One of the features rolled out with iOS 12.1 after the event is Group FaceTime. With Group FaceTime, Apple gadget users can conduct FaceTime video calls of up to 32 participants at a time. Yep, 32 people. Prepare for those extra chaotic group iPhone video calls with your friends and colleagues.
From an ongoing FaceTime call, tap the plus sign
Tap "Add Person."
Enter the contact's name, phone number, or email.
Tap "Add Person to FaceTime."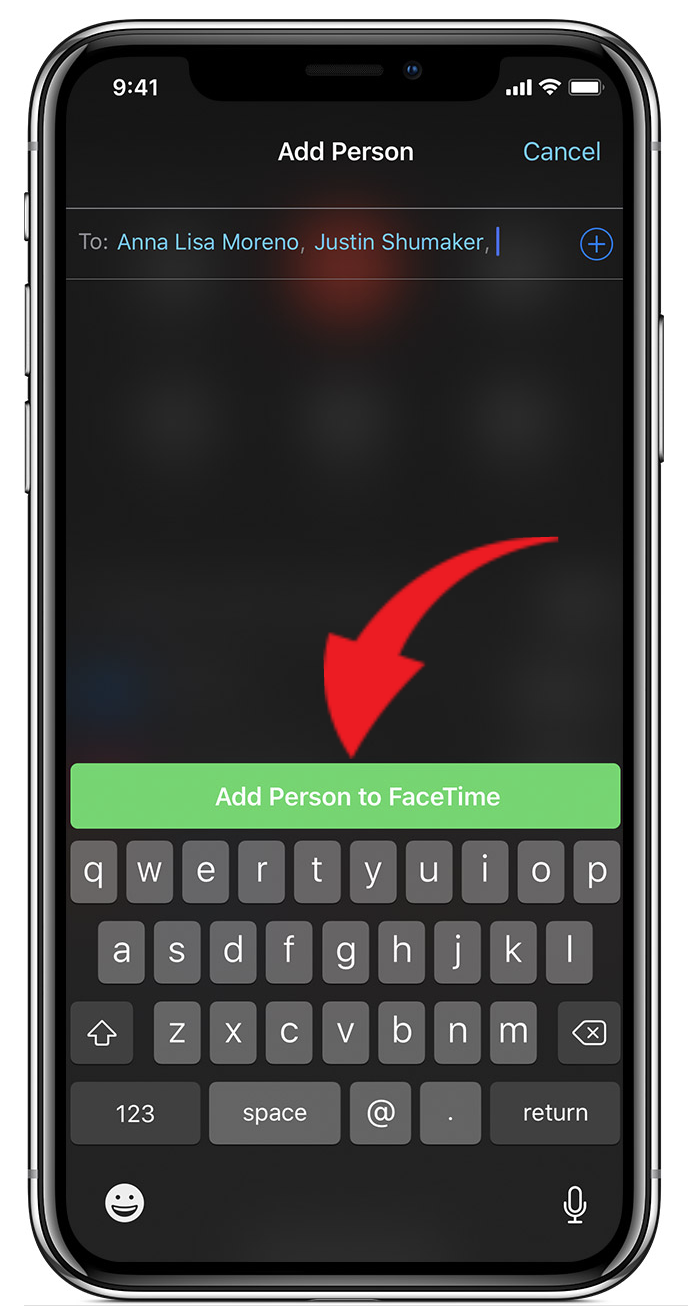 Note: Not all iOS gadgets are invited to the Group FaceTime video chat party.
The Phone 5s, iPhone 6, and iPhone 6 Plus will only get audio from Group FaceTime call and will not support video. Same with the iPad mini 2, iPad mini 3 and the iPad Air. It's apparently a processor issue. These gadgets simply don't have the power to handle multiple video feeds.
If you're still rocking these older iOS gadgets, at least you can still talk and listen in to your friends' Group FaceTime chats.
4. Measure things
Ever had a moment where you uttered to yourself "Oh boy, I wish I had a tape measure." Well, say no more. Likewise introduced with iOS 12, an Apple app appropriately called Measure lets you size up things with your iPhone with the magic of augmented reality (AR).
To use iOS Measure, follow these steps:
Open your iPhone's Measure app. Pro-tip: To quickly find it, swipe down from the middle of your screen to access Spotlight Search then type Measure.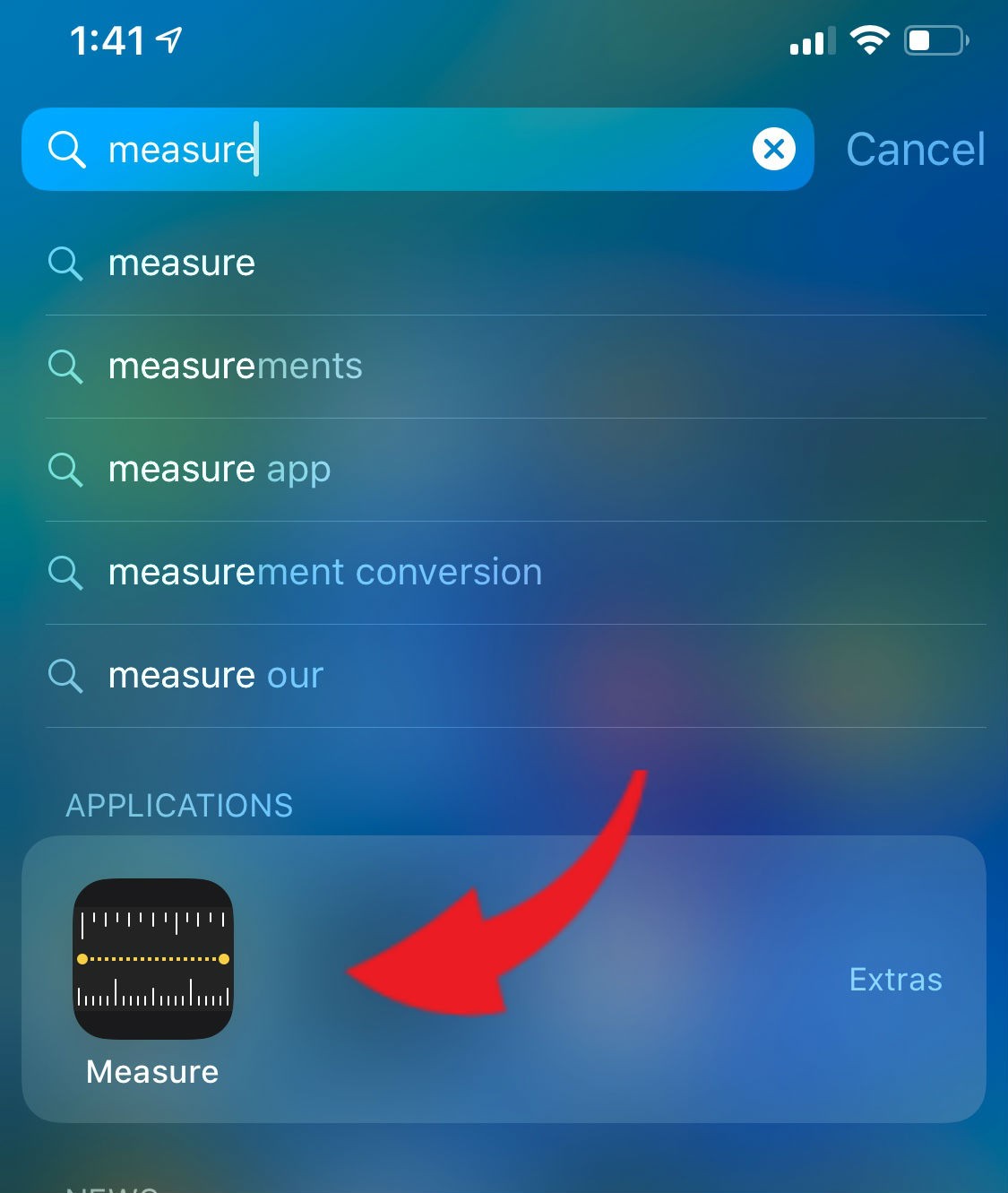 2. Follow the calibration prompts by moving your iPhone around. When the targeting reticle appears, aim it at the object you want to measure.
3. Tap the big plus sign to create your first measure point then move your reticle toward the end point then tap the plus sign again to complete your measurements. Pro-tip: You can save a screenshot of your measurements by tapping the little circle icon on the lower-right side of your scree.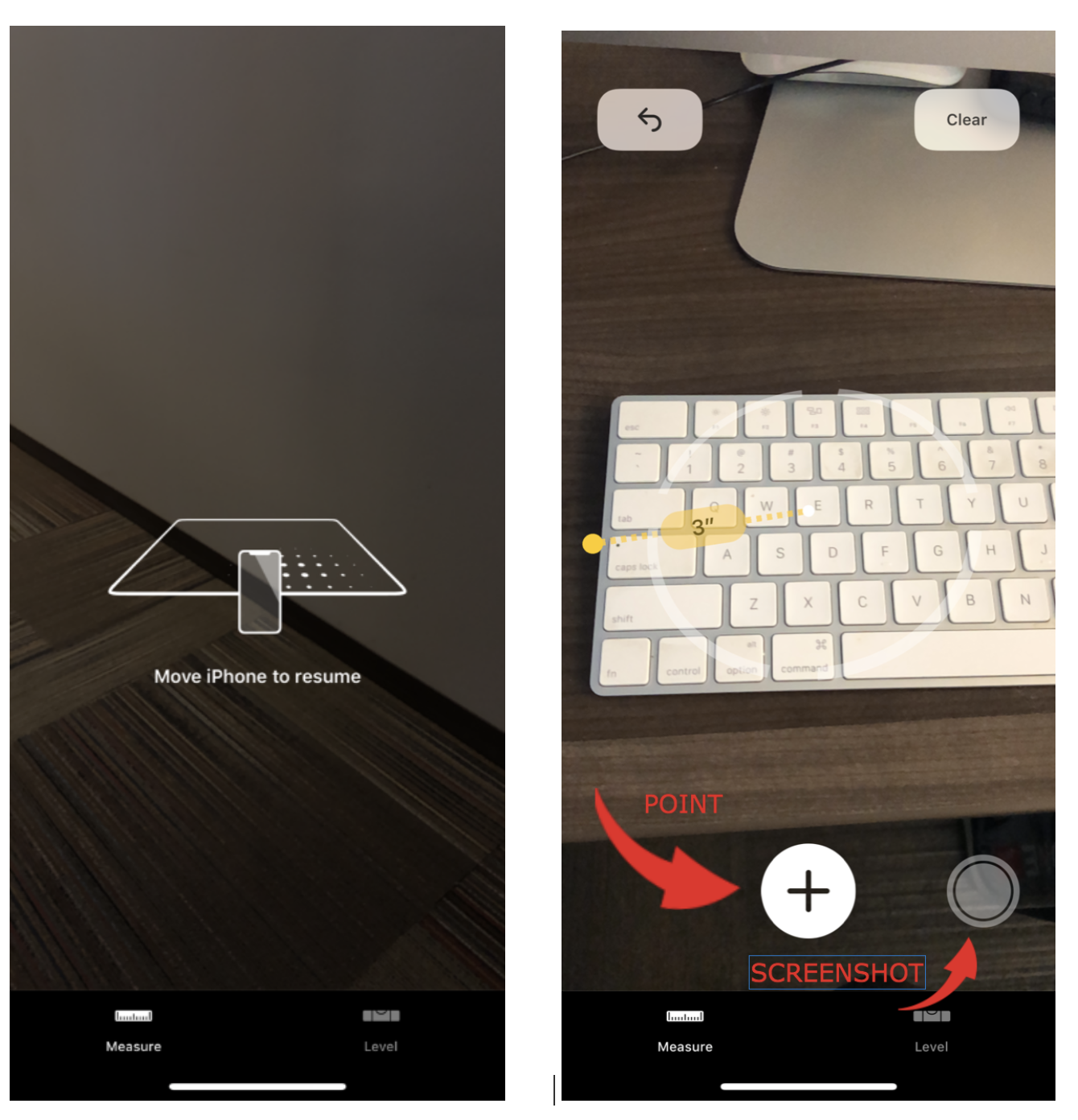 The Measure app can also automatically give you the dimensions of any object it recognizes – this Apple keyboard for example. You can use it as digital level tool, quite handy for jobs like picture frame hanging and TV wall mounting.

5. Take photos while you're taking videos
Here's a simple trick you can use for those precious moments that you want to document with both videos and photos.
Instead of lugging around a separate photo or video camera and awkwardly use them at the same time, just take a photo with your iPhone while using it to shoot a video.
Try it for yourself. While on Video mode, tap that white circle and photos will be quietly saved to your Camera Roll.
6. Know everywhere you have been
This might sound a tad creepy, but your iPhone keeps track of places you have recently been, as well as how often and when you visited them, to provide information about the places that are significant to you.
This data is used to provide you with personalized services like the best traffic routes through Apple Maps and for identifying your important locations for your Photo Memories so it's up to you if you want to leave this on. Apple said that this data is encrypted and stored only on your device and will not be shared without your consent.

How to see your Significant Locations and how to turn them on (or off)
Click "Settings"
Go to "Privacy"
Select "Location Services"
Scroll down to "System Services"
Choose "Significant Locations" to see the logged record of where you've been; deselect this to turn it off.
7. Give your eyes a break
Between our work computers, our phones and our TVs, we could all be literally staring at a digital screen for more than to 10 hours or more a day. This extended exposure to digital displays can cause symptoms like digital eye strain, including neck, shoulder and back pain, eye strain, headaches, dry and itchy eyes, and blurred vision.
First off, what's the primary cause of this digital eye strain? Studies show that blue light exposure from our screens is the main culprit. To remedy this, you can turn on your iPhone's Night Shift feature. This will filter out your display's blue light emission and make it look warmer to your eyes.
To schedule when Night Shift turns on, go to Settings >> Display & Brightness >> Night Shift.
Here, you toggle "Scheduled" to on then set a daily schedule based on your typical sleep schedule. The best part about this is that it turns off based on this schedule so you don't have to fiddle with your phone in the morning.
For situations where you might need Night Shift outside your set schedule, you can also manually enable this feature for the rest of the day in this same section.
Another way of activating Night Shift manually is by swiping down on the screen to open your Control Center, then tap the Night Shift section above the Utility icons.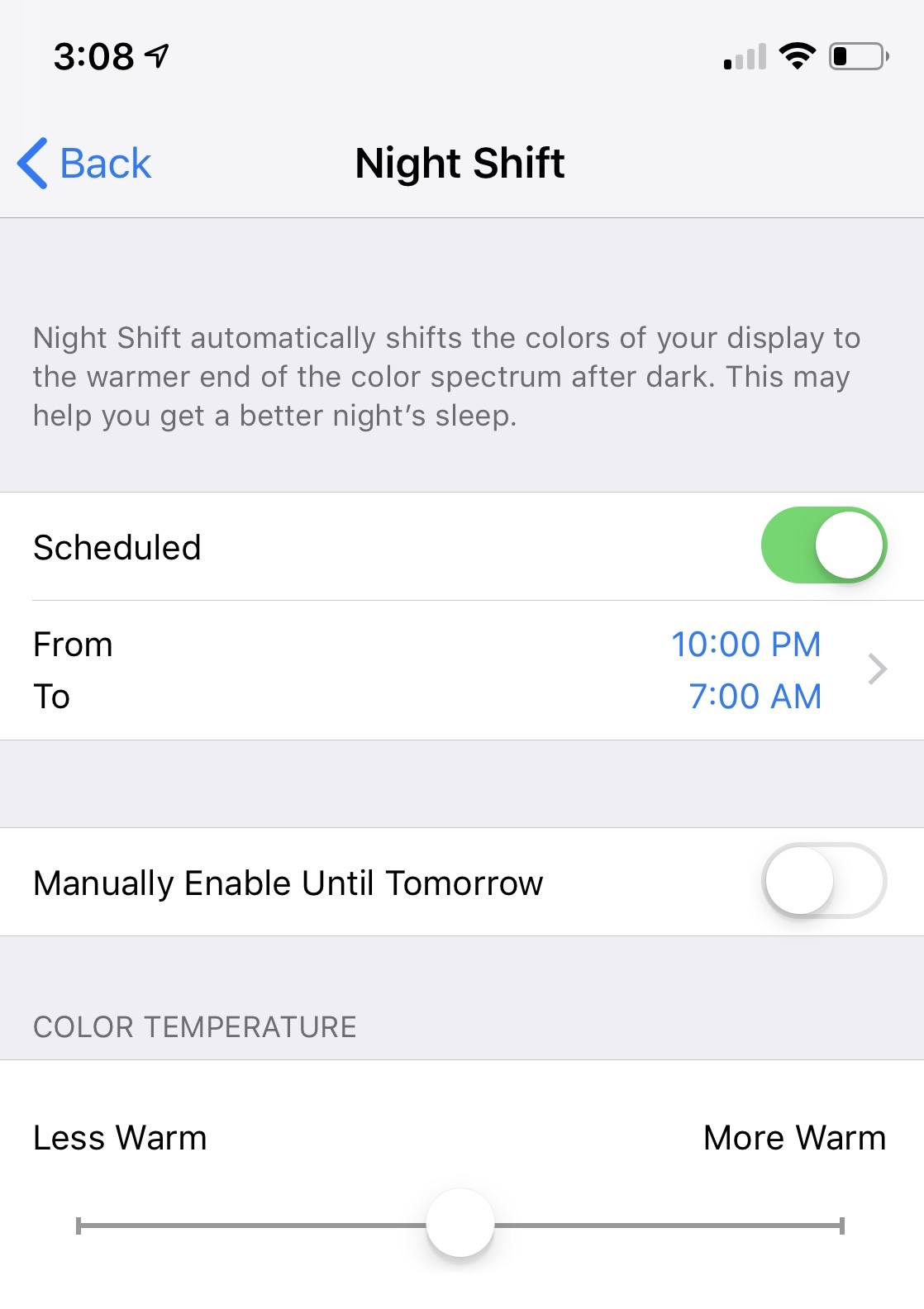 8. Know how much you're really using your phone
Another feature Apple introduced with iOS 12, your iPhone's Screen Time feature is meant as a quick way to track how much you're using your iOS gadgets.
It's meant to encourage healthy technology behaviors, but not everyone appreciates getting a regular weekly report on their screen usage habits.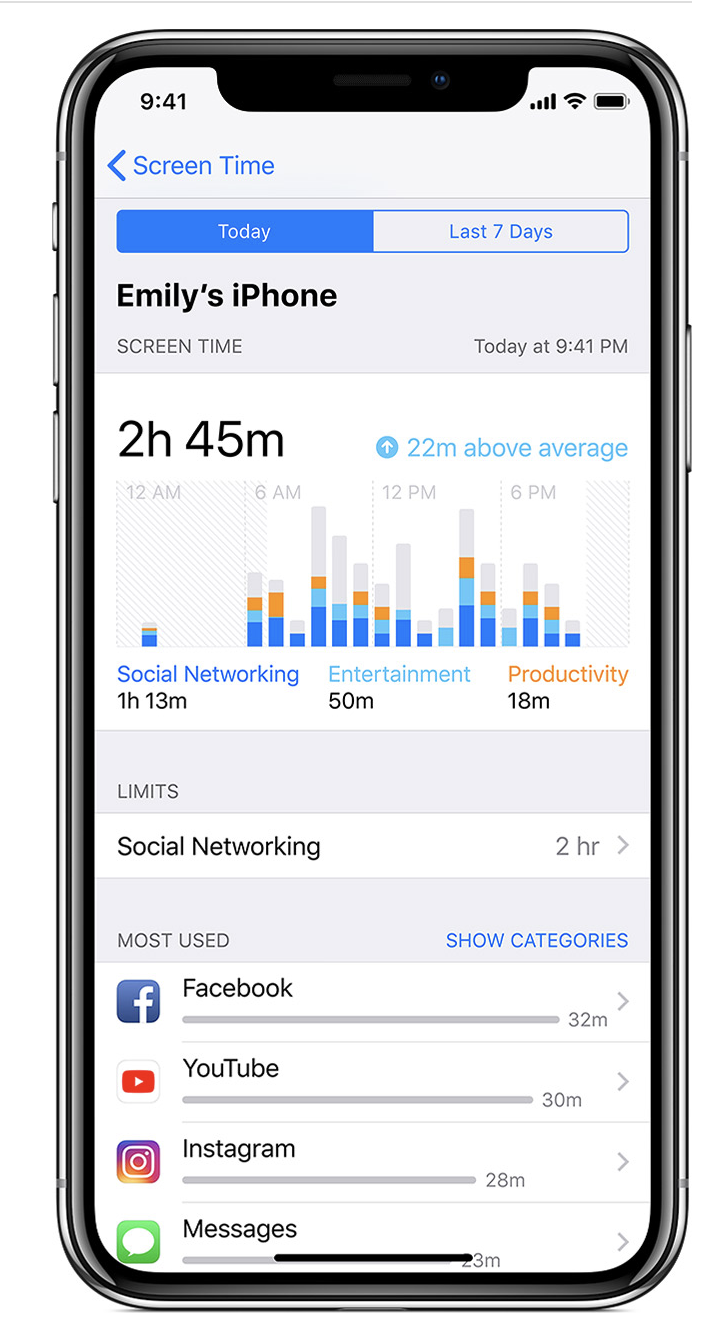 To check Screen Time (and turn it on or off) go Settings >> Screen Time.
On the next screen, you can check a breakdown of what iPhone activities you're spending your time
To turn Screen Time off or on, scroll down to bottom of the screen then tap "Turn Off Screen Time" (or "Turn On Screen Time" if it's off.)
You can also set these other options on the Screen Time screen:
Downtime – Set a schedule to restrict apps and phone calls at a specific time
App limits – Set daily time limits for specific app categories
Always Allowed – A white list of apps that are exempted from the Screen Time rules you enable
Content & Privacy Restrictions – Blocks inappropriate content of your your choosing
Related: Want more tips on how to cut down on your digital screen time? Tap or click here.
9. Automatically delete old text messages
You'll be surprised by how much space your text messages can actually take up. If you've set your iPhone to keep your text messages forever, data from SMS videos and photos will build up over time.
One recommendation is by letting your iPhone delete your text messages automatically by changing your "Keep Messages" setting to a year. If you send and receive a higher volume of texts, you can opt for 90 days instead.
To change this setting, go to Settings >> Messages >> scroll down to Message History then tap "Keep Messages."
Important: Before you set your message history time limit, keep in mind that you'll have to manually save the SMS attachments like images and videos you want to keep. Beware that changing this setting will delete all your text messages that are older than the time you set.
Do you want to save your iPhone text messages forever? Tap or click here to read more about your options.
Bonus: Call for help in an emergency
Here's an iPhone trick that can save your life. Emergency SOS is a feature that will call emergency services (like 911) and notify your own personal emergency contacts when you need it. Note: Even if you keep your iPhone's location services turned off, the phone will automatically turn it back on during Emergency SOS.
How to Activate Emergency SOS
Previous versions of the iPhone (7 and earlier) let you start SOS mode by pressing the side button five times and dragging the bright red slider over to start the call to 911. This is different with the iPhone 8, 8 Plus and the newer Face ID iPhones.
For Apple's latest phones, you will need to press and hold the side button along with one of the volume buttons until you see the Emergency SOS slider appear on the screen.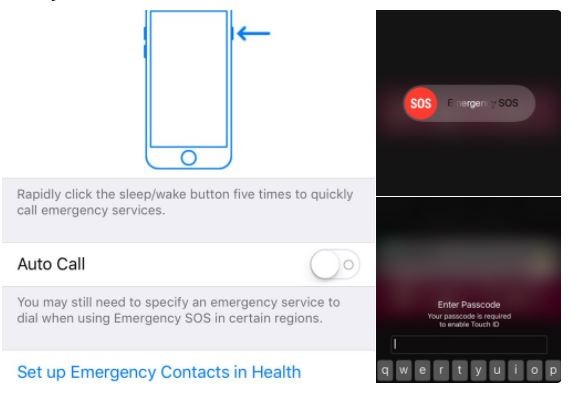 Now, you have two options. You can manually move the slider to start the call, or you can continue to hold down the buttons. If you choose this second route, the iPhone will automatically call emergency services.
This is handy if you're in a situation where you can't afford to look down at your phone or if you need to dial 911 discreetly.
Click here to read more iPhone features that can help you out in emergencies and even save your life.